Alicia Vikander And Michael Fassbender Share Exciting Family News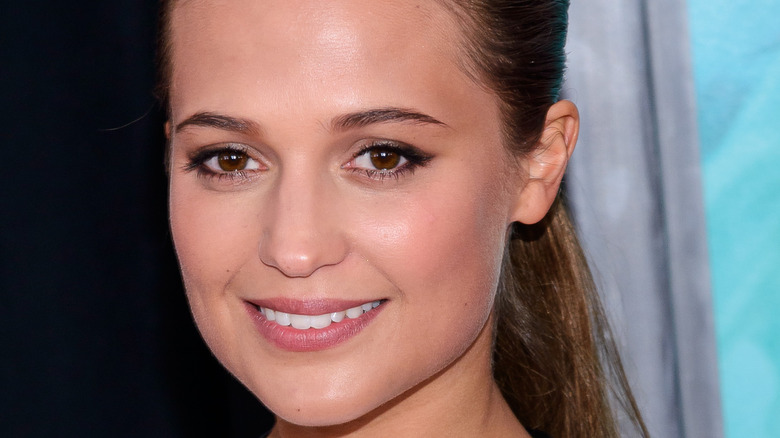 Sky Cinema/Shutterstock
Alicia Vikander and Michael Fassbender are one of the most private couples in Hollywood. They met at the Toronto International Film Festival in 2013, where they briefly hung out on the dance floor. "I felt like I couldn't dance," Fassbender told USA Today. "I thought I was pretty good, but she was there with a friend of hers, just jiving all over the place. I was like, 'God, I feel like I've got two left feet.' Then I left, defeated."
Luckily, Fassbender reconnected with Vikander one year later on the set of their movie "The Light Between Oceans," where they costarred alongside Rachel Weisz. And Fassbender was at Vikander's side when she won the Oscar for Best Supporting Actress in 2016 for her role in "The Danish Girl." While Vikander gave her date a quick kiss after her name was announced, she didn't mention him during her speech. In fact, even after it was confirmed that the couple wed in Ibiza in October 2017, Fassbender and Vikander have remained tight-lipped about their relationship. The Swedish actress did open up about to Vogue in 2018, explaining, "I feel I'm more happy and content than I've ever been."
As for Fassbender, he understands why some celebrities talk about their love lives, but he's choosing a different route, per Simple Most. "But that's other people. Each to their own. I'm not going to talk about my private life with a total stranger, unless I feel like I need to. Why would I? I don't."
The super private couple confirmed they are first-time parents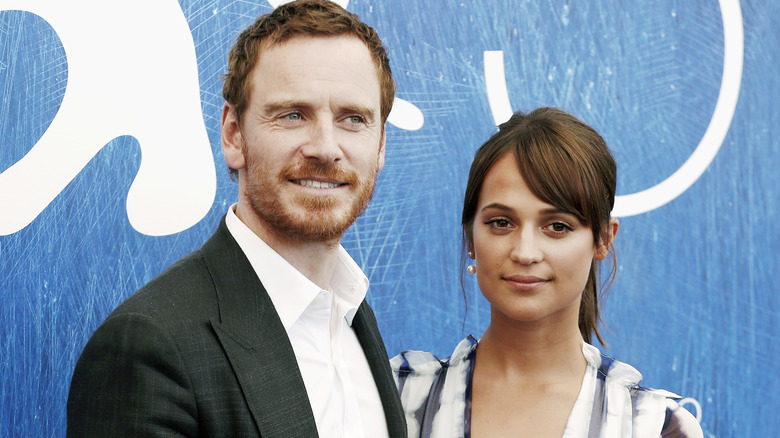 Andrea Raffin/Shutterstock
Michael Fassbender and Alicia Vikander have maintained their privacy through the years, but the actress did reveal that the couple are now first-time parents! While promoting her new film "Blue Bayou," Vikander confirmed that she and Fassbender had welcomed their first child earlier this year. "I now have a whole new understanding of life in general," Vikander told People. "That's pretty beautiful, and obviously will give a lot to any of my work in the future."
Vikander didn't give any other details about her bundle of joy, and wants to keep her experience as a new mom to herself — at least for now. "No, I think I'll wait with that one," she said. "I'm enjoying finding it out in the moment right now, more than anything."
One thing Vikander is willing to talk about is the possibility of working with her husband again. "I would love to work with him one day, but we're very much individuals, which I love and I think is good in any relationship," she told Elle in 2020 (via Pink Villa). "We both take on parts because it's a film that is right for us, so it would have to be the same if we were ever to work together again."