Maren Morris Shares How Motherhood Made Her Love Her Body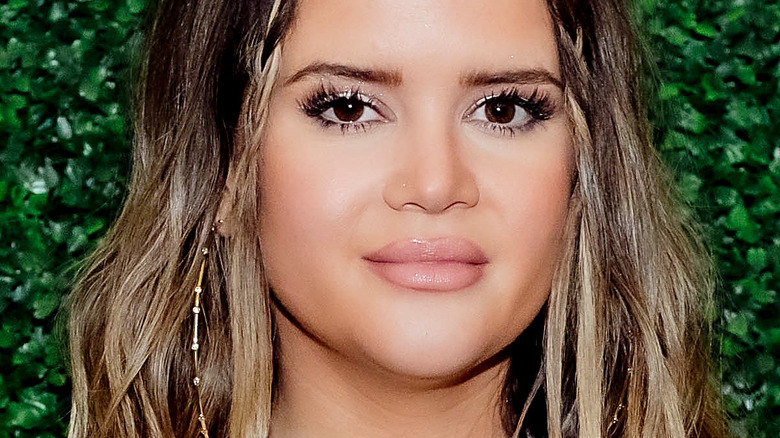 Shein Together Fest 2021/Getty Images
Plenty of new moms feel pressured to "bounce back" after giving birth. But as country singer Maren Morris is reminding fans, new moms should be proud of what their body has achieved: creating life. Morris, who is married to Ryan Hurd, is reminding women that snap-back culture needs to be canceled (via Glamour).
The 2020 Country Music Association award winner for her single, "The Bones," joins other celebrity moms speaking out against the pressure to bounce back after having a baby (via CNN). From Katy Perry posing in a breast pump bra to Ashley Graham proudly showing off her stretch marks, stars are getting real about their post-baby bodies, per Cosmopolitan U.K. And as if we couldn't love her even more, Jennifer Garner opened up about how motherhood changed her body — and she got real about the effects pregnancy has on an expecting mom's body. 
Morris is not one to shy away from honesty, which is why fans aren't surprised that she's using her Instagram platform to share how motherhood made her love her body. Keep reading to learn more.
Maren Morris is embracing her new curves
Instead of trying to get back into shape, Maren Morris is sharing her newfound love for her body after giving birth to her son, Hayes. In an Instagram post, the "My Church" singer pays tribute to her "badass" body. She writes, "[I] am never saying 'trying to get my body back' again. No one took it, I didn't lose it like a set of keys. The pressure we put on mothers to 'snap back' is insurmountable and deeply troublesome. You are and always were a f***ing badass. And yeah, I'm proud."
The outspoken singer and Grammy Award winner is known for speaking her truth (via Glamour). Morris has spoken honestly about C-sections, judgy moms, and postpartum depression, per US Weekly. And new moms shouldn't feel pressured to "erase any evidence" that they had a baby, she told People. "It's like, 'I did something that half the population can't do.' So I think that's pretty f***ing rad," Morris said to reporters in April 2021, via People.
You hear that, mama? Go on and rock those high-waisted jeans, show off those new curves, and embrace your body after baby. It's beautiful!