What Really Happened To Elle Woods' Outfits From Legally Blonde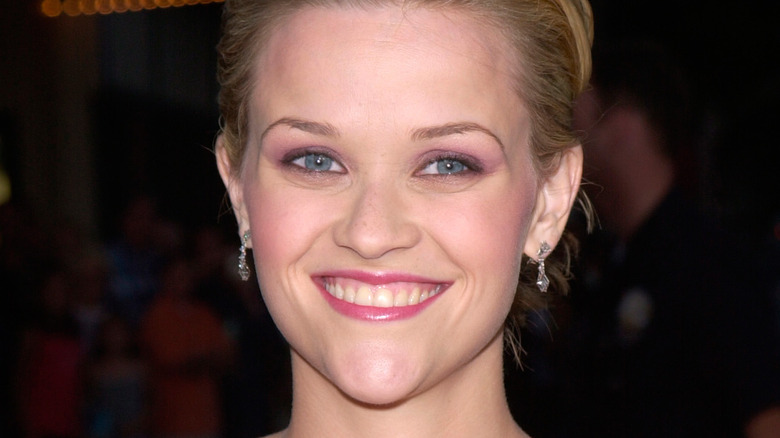 Feature Flash Photo Agency/Shutterstock
There are movies that have iconic wardrobes, and then there's "Legally Blonde." It only makes sense that Reese Witherspoon, the on-screen Elle Woods, would be attached to the looks as well. According to Hollywood.com, Witherspoon kept all of her "Legally Blonde" outfits when she was done filming the movie. Everything from the hot pink breakup dress to the first-day-of-school teal blazer now sits in the actress' closet, and it doesn't sound like she's getting rid of anything soon.
It's no secret that stars take memorabilia from movie sets that they're on. According to Insider, Dakota Johnson kept T-shirts from "Fifty Shades of Grey," and Jennifer Lawrence took home Katnis' jacket from "The Hunger Games." But, Witherspoon got to keep all of the outfits from her most beloved on-screen character. While she hasn't worn any of the clothes in her everyday life, she did do a try-on haul of many of the iconic looks in 2016 (via Elle). The actress didn't just keep them because she wanted to build up her personal wardrobe — though she had an even better reason for holding o each piece. 
Reese Witherspoon kept all 60 outfits from Legally Blonde in her closet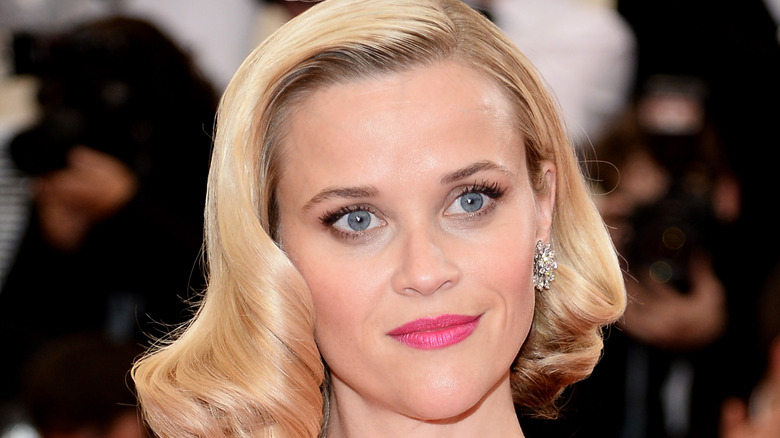 Dimitrios Kambouris/Getty Images
According to Hollywood.com, Witherspoon kept all 60 of her "Legally Blonde" outfits so that they wouldn't be sold to people on the internet. "It really bothers me. Imagine some sicko in Wisconsin smelling the seams ... it creeps me out," she told the outlet in 2001.
She even has plans for the 60 outfits down the line. The actress told the publication that she has plans to pass the looks down to her daughter, if only for a little dress-up. "It's all in the closet," she explained to Hollywood.com. "One day my daughter can play with it." Witherspoon's daughter, Ava, who looks exactly like her mom, has yet to wear any of the looks in public, but she'll get to hang on to the collection one day. Early 2000s fashion is coming back, so maybe one or two pieces will eventually make their debut. 
Reese Witherspoon also kept every outfit from Legally Blonde 2: Red, White, and Blonde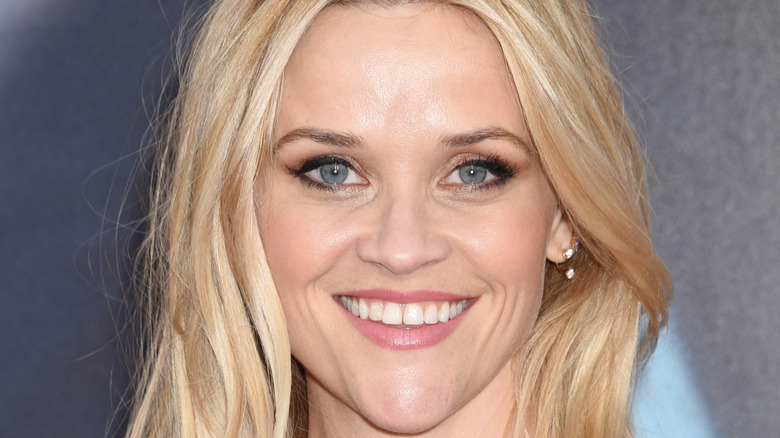 Ga Fullner/Shutterstock
As if that wasn't enough Woods attire for the star, Reese Witherspoon also kept every single outfit from "Legally Blonde 2: Red, White, and Blonde" (via Insider). In fact, the star says that the detail was written into her contract. Obviously, Witherspoon channeled some of those Elle Woods vibes for the negotiation. Even more tantalizingly, those outfits included the shoes. According to Insider, Witherspoon walked home with 77 pairs of Jimmy Choos. Do a little math and that comes out to roughly $30,000, according to What It Costs — and that's on the low end. 
The pricey accessory isn't a bad souvenir to go home with, although the star says that they don't get taken for a spin very often. According to Insider, Witherspoon appeared on "The Graham Norton Show" and discussed her impressive "Legally Blonde" shoe collection. "I've never touched them [since] and then on the 15th anniversary I took them all out of storage and tried them all on," she said. "Some of them fit, some of them didn't, and then I, yeah, I showed them all to my daughter and it was really cool."
Reese, if you're reading this, please give the people what they want and break out some of those outfits.