What We Know About The Upcoming Prince Philip Documentary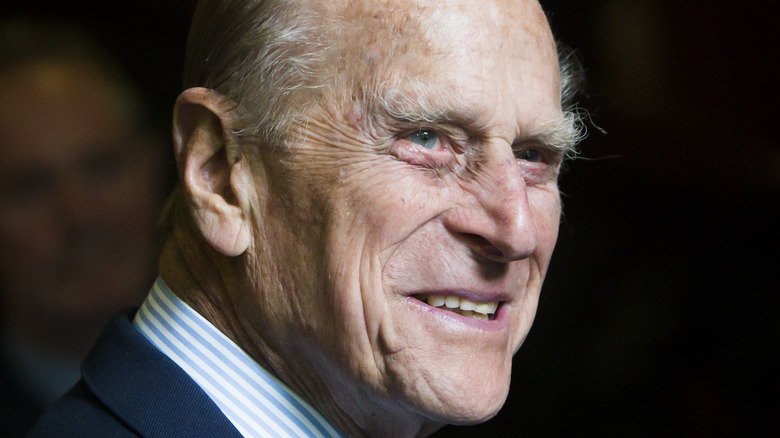 Wpa Pool/Getty Images
In honor of the Duke of Edinburgh's 100th birthday, the royal family has come together for an upcoming documentary about the late Prince Philip. The film will give viewers rare insight into Prince Philip's life, the work he did, the causes he supported, and the legacy he left behind. Metro outlines that "Prince Philip: The Family Remembers" will air on September 22 on BBC One.
The BBC writes that the documentary was initially going to be released around the Duke of Edinburgh's 100th birthday, in June 2021. However, he died in April 2021, two months before this milestone. The film will therefore examine who Prince Philip was to the people who knew him best and what they remember most about him now.
The BBC Media Centre explains, "For the first time on television, more than a dozen members of the Royal Family offer their personal thoughts and reflections as they pay a historic tribute to the extraordinary life of His Royal Highness Prince Philip Duke of Edinburgh ... There are poignant recollections, plenty of humor, and numerous fresh insights into the character and legacy of this royal pioneer. With special access to the Queen's private cine-film collection, this film is an unrivaled portrait of a man with a unique place in royal history — by those who knew him best."
Who will be involved in Prince Philip's documentary?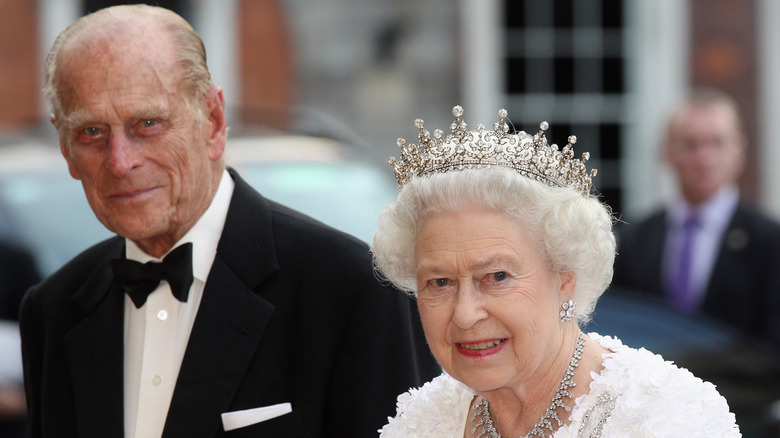 Oli Scarff/Getty Images
"Prince Philip: The Family Remembers" has made headlines since it won't just look back on the public life of the Duke of Edinburgh. It's also promised some insight into what he was like as a partner, father, grandfather, and friend.
Harper's Bazaar explains that many members of the royal family have taken part in the film, including Prince Harry and Prince William. An official statement about "Prince Philip: The Family Remembers" noted that all of Prince Philip's adult grandchildren have given comments about their time with their grandfather (via the BBC Media Centre). Another report from the BBC outlines that the last time William and Harry were seen together publicly was in July 2021 when they unveiled a statue of their late mother, Princess Diana, on what would have been her 60th birthday.
Tatler writes that Prince Charles, Princess Anne, Prince Andrew, and Prince Edward have also been involved. It's pretty much unheard of that so many members of the royal family have come together to speak directly to the press and public. The BBC also explained that the documentary makers had access to Buckingham Palace and saw inside the late prince's private study, office, and library, and also met the staff who had served him for so many decades.