Here's Where You Know The Circle's Michelle From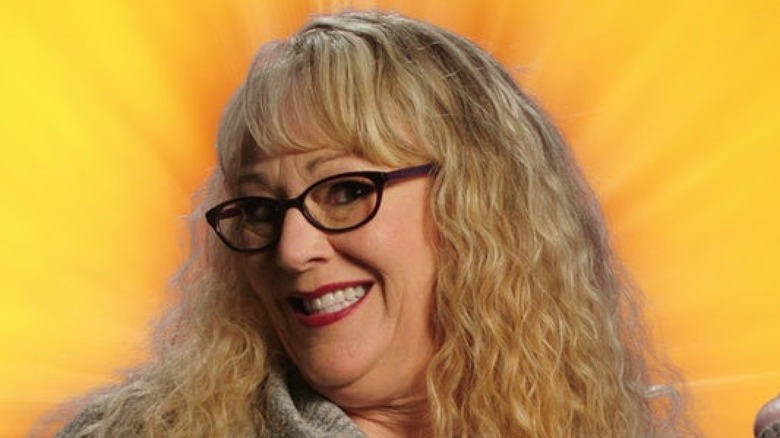 Netflix
Despite season two of Netflix's hit series "The Circle" wrapping in May, the streaming giant dropped the first part of Season Three on September 8th (via Cosmopolitan). Like the first two seasons, this installment of the beloved reality series follows a group of contestants who compete in challenges and communicate through social media in an attempt to form alliances and advance in the competition. At the end of the season, the remaining contestants hold a final anonymous vote to determine who wins the $100,000 dollar prize. What makes this show so entertaining is Netflix's ability to choose the perfect cast for each season.
While season one featured an entirely unknown cast of people competing as themselves and a few catfishes, season two consisted of a mix of the general public, celebrities, and people with connections to the first season. "The Circle" has decided to continue the interesting dynamic of mixing online celebrities with the general public, creating an unrivaled cast. Though each contestant is extremely entertaining, one person, in particular, stands above the rest.
Michelle Rider is a TikTok star
With the Season Three premiere of "The Circle" drawing a huge crowd, Michelle Rider is sure to experience an increase in notoriety. Though many of the millions of viewers haven't heard of Rider until now, she did go into the series with a small following (via Bustle). The South Carolina native is a comedian with over 750,000 followers on TikTok. She goes by the name "Shelly Belly" and covers a wide range of topics in her videos. Rider also performs stand-up and most recently did a set at the TikTok-inspired WudTok Farm Festival in Oak Ridge, Tennessee. The 53-year-old's internet presence helped her land a coveted spot on "The Circle."
Rider explained, "I got a call that said, 'We loved your stand-up. We think you would be great on the show. What do you think?'" She continued, "I went back and watched [the show]. And I was like, 'Dang, a break from my husband and children?' Let's do it!" While on the show, Rider attempted to connect with people who were missing their families and tried to provide emotional support for them. It'll be fun to see Rider's signature comedy on the big screen and discover if she makes it to the end.