The Truth About Marlee Matlin's Sobriety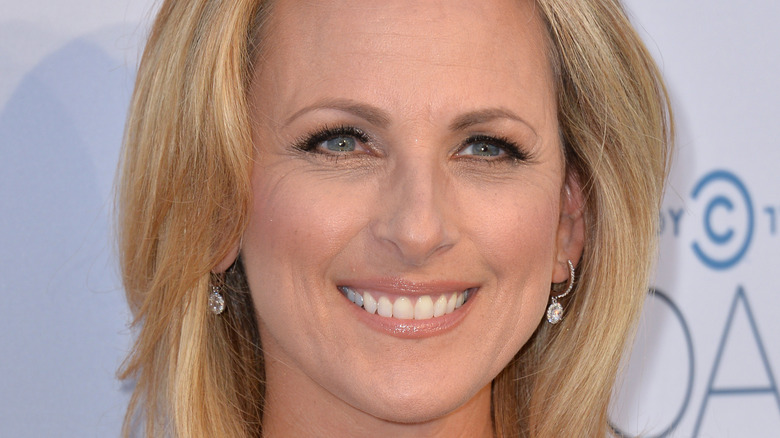 Featureflash Photo Agency/Shutterstock
Marlee Matlin made history in Hollywood in 1987 when she became the first (and still only) hearing-impaired performer to ever win the Academy Award for Best Actress, for her role in the 1986 drama "Children of a Lesser God." Matlin was reprising the part she had already played on stage in Chicago for this film adaptation centering on a deaf young woman who becomes involved with a speech teacher, played by William Hurt. The struggle comes when he has to convince her to communicate via lip-reading and the spoken word rather than sign language.
Matlin lost her hearing when she was just 18 months old after an illness took 100% of her hearing in her right ear and 80% of her hearing in her left ear. Her parents chose not to send her to a special school and instead made sure she integrated with non-hearing-impaired students in traditional schools. Both Matlin and her parents learned some sign language, and she did meet other hearing-impaired children through a program, Center on Deafness, in her native Illinois. That's where she found her love for theater and acting and never looked back (via Biography).
After her early film success in "Children of a Lesser God," Matlin's Hollywood career continued — but only after she got sober. In fact, Matlin was at a rehab center recovering from drug abuse when she learned about her 1980s Oscar nod.
Marlee Matlin took a look back at a hard time in her life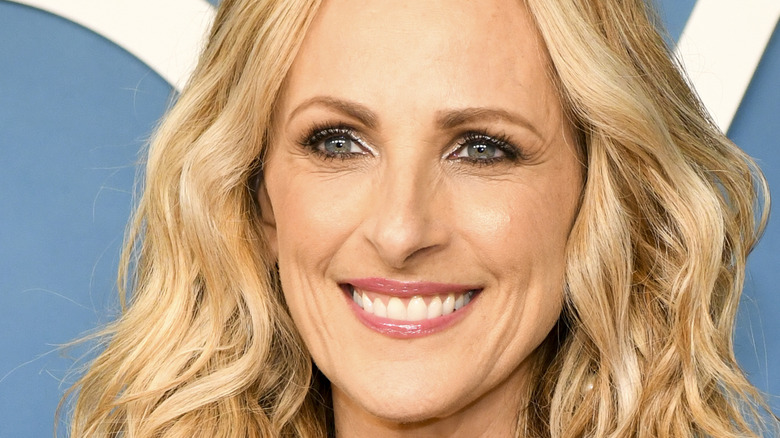 Rodin Eckenroth/Getty Images
In her 2009 memoir, "I'll Scream Later," Marlee Matlin described the time in her life when she was at her lowest due to addiction and felt the need to check herself into the Betty Ford Center.
"It should have been the best time of my life. And in a surreal way it was. I had won a Golden Globe for my performance as the deaf, angry young woman in the film 'Children of a Lesser God,'" she wrote. "But that night I closed the door on Hollywood — at least for a time. Only a handful of people knew I was going to rehab at the Betty Ford Center the next day. I had virtually no support for my decision."
She did have the support of one person, William Hurt, her "Children of a Lesser God" co-star, with whom she was romantically involved with at the time. "My boyfriend Bill Hurt, whose own stint at Betty Ford was barely finished by the time I checked in, was the only person encouraging me. Everyone else thought whatever problems I might have with drugs weren't that serious... I was due to fly the next day to be with Bill at Betty Ford as part of his therapy," she wrote (via People). "I knew they would bust me about my drug use, so I tried to finish everything I had: a gram of coke, a half-ounce bag of pot. I knew I needed help." 
Marlee Matlin celebrated her decades of sobriety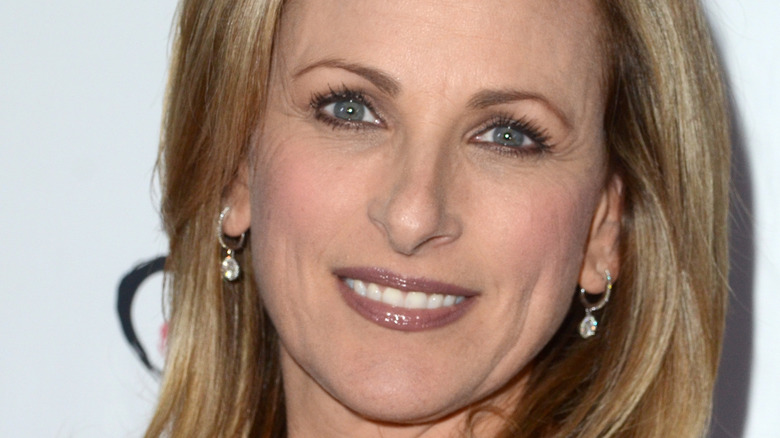 Kathy Hutchins/Shutterstock
In January 2017, Marlee Matlin, who was just finishing up a run on the TV series "Switched at Birth" and was still voicing the character of Stella on "Family Guy" (via IMDb), took to Twitter to celebrate 30 years of being sober.
"TODAY – 30 years of being sober (that's my chip)! I thank my husband, children, family, friends and ME. I cannot imagine my life without it," she tweeted next to a photo of her sobriety chip between her teeth. Matlin is the mother of four children with her husband, Kevin Grandalski.
Six years earlier, after former first lady Betty Ford passed away, Matlin thanked her and the Betty Ford Center, which treats addiction, for helping her get sober. "[Betty Ford] and Betty Ford Center helped me beat my addiction," Matlin tweeted at the time (via People). "She was an angel to many."
Ford, who was first lady to President Gerald Ford from 1973 to 1974, had battled addiction herself after leaving the White House and established the Betty Ford Center in 1982 (via Today).