Inside Ariana Grande's New Makeup Brand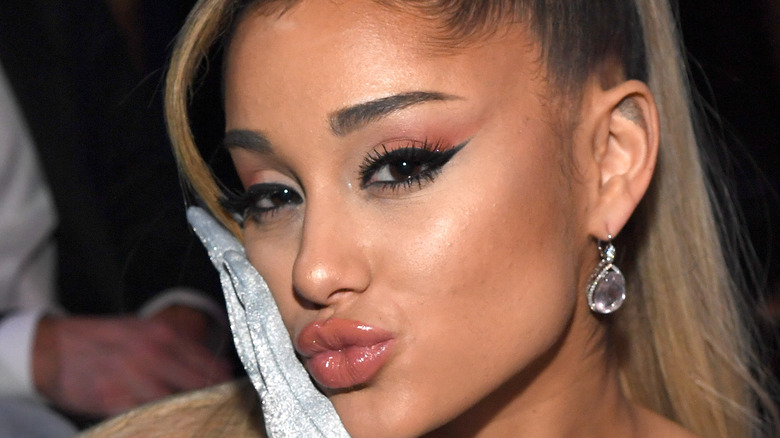 Kevin Mazur/Getty Images
The beauty industry is the perfect example of how consumer demand can make a field blow up in size in a short amount of time. The rise of makeup artistry has led to countless new beauty brands forming over the last decade, and in recent years, celebrities have learned that this is the field to be in. Selena Gomez's Rare Beauty and Lady Gaga's Haus Labs are just two examples of how celebrities have turned their own passions into avenues into the makeup world. Now, pop sensation Ariana Grande is joining the fray.
Ariana Grande has experienced a stunning transformation over the years. After reigning as the princess of Nickelodeon, she crystalized into one of the best — and most popular — singers in the world. Now she's elevating her career once more, turning her attention to makeup. Her brand's name? None other than r.e.m. beauty, a reference to her song "R.E.M" from her "sweetener" album. In typical Grande fashion, the beauty brand is stylized in lowercase letters just as her last several albums have been.
According to the Daily Mail, the pop star has been working on r.e.m. beauty for two years, but is only now able to share it — and we couldn't ask for a better surprise!
The beauty line's name has a very specific purpose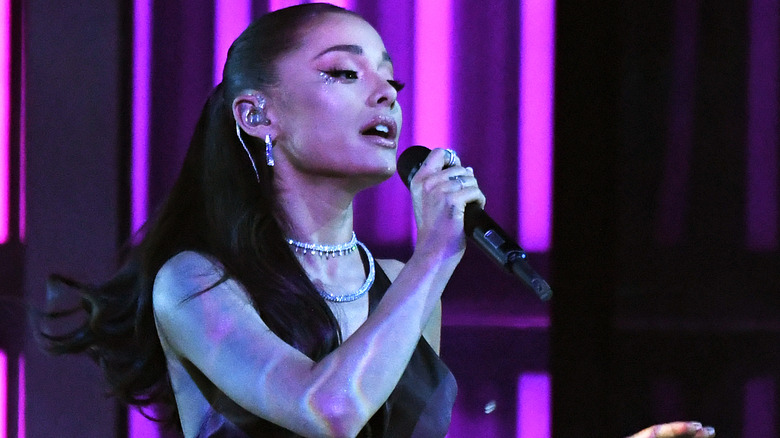 Kevin Mazur/Getty Images
Ariana Grande's r.e.m beauty brand is just one of many new ventures for the pop star. According to Allure, Grande wants to diversify her storytelling capabilities, including working with an acting coach and also being a coach herself on NBC's "The Voice." The "God is a woman" singer is an honest soul, and she admitted to Allure that keeping this company a secret for two whole years was incredibly challenging.
"Coveting the secret for the past two years and having testers and samplers in my purse, and people asking me, 'Oh, I love your highlight, what are you wearing?' And me being like, 'I don't know,' sweating," Grande told Allure. Just as this brand is a dream for Grande, she wants the makeup to inspire dreams for the people using her makeup, hence the name r.e.m., which references the stage of sleeping.
Moreover, according to the Daily Mail, this is the reason that her first products relate to the eyes. The singer has created eyeliners, eyeshadows, and mascara because our eyes are "our main gateways to our dreams, our emotions, our everything," according to Grande. However, the star has revealed that at least one lip gloss is on the way (via Page Six).
When asked if she was worried about being perceived as hopping onto a bandwagon, Grande explained, "I've thought a lot about this, of course, because I don't want to just hop onto any bandwagons ever. I think that ... I wear my peers' makeup as well, just like I listen to their music," (via Page Six). She further explained, "... you can never have enough makeup, just like you can never have enough music."