What Anna Kendrick Described As The Coolest Three Seconds Of Her Life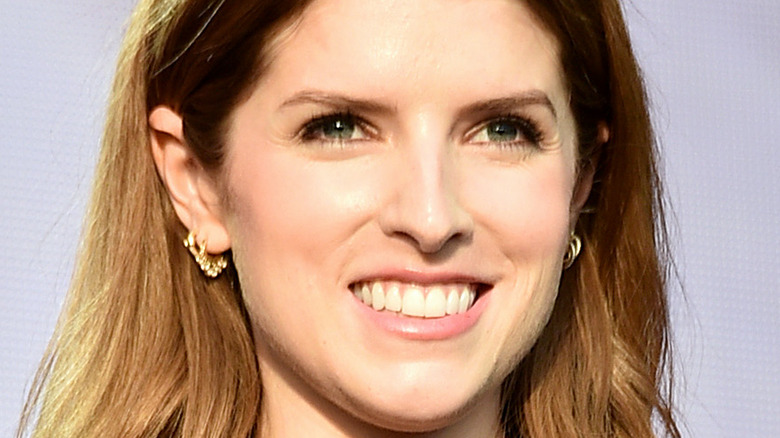 Theo Wargo/Getty Images
Anna Kendrick is perhaps best known as the all-singing, "Cups"-performing lead in "Pitch Perfect," or as a chart-topping music artist. The actor clearly has got range and has graced many red carpets during her nearly 20-year career. However, the coolest three seconds of her life may surprise you.
Elite Daily notes that Kendrick has worked pretty much relentlessly since she was a teenager. She's achieved an Oscar nomination. And while some of her parts have been pretty serious, Kendrick told Shape, "I'm trying to have a sense of play. A lot of my life over the last decade has been work, recover, work, recover. That doesn't leave much room for anything else. That's the mindset and the reality for a lot of people. You work and then recover so you can work some more. Putting some fun and silliness into my life is one of my goals."
And it'd seem that Kendrick has taken this sense of fun into her work. She starred alongside Blake Lively in the thriller "A Simple Favor" in 2018. And during an interview with BuzzFeed, the duo revealed that there were lots of laughs on set. Kendrick said, "We found a way to kind of flirt with each other that was really fun, even though the things we're saying don't necessarily have that element."
Kendrick's commitment to fun lead to the coolest three seconds of her life.
Anna Kendrick made Barack Obama laugh
In January 2013 Anna Kendrick retweeted an image from her Instagram and wrote, "The coolest three seconds of my life." The picture was herself with President Barack Obama having a good laugh. The post gained over 2,000 likes and 800 retweets. It lead to many fans asking Kendrick how she'd ended up in a room with the president and what she'd said to make him laugh so much.
Kendrick explained the image on Stephen Colbert's "Late Show" and revealed that using her token sense of humor led to a pretty awesome moment with Obama. "I got an email saying, 'Hey, do you want to meet the president?' Naturally, I said, 'Of what?' and they were like, 'The country, you idiot," she said.
She revealed that after Obama singled her out with a question she jokingly called him an "a**hole." She also berated him for not knowing a lot about her home state of Maine. She continued, "So, I called him an a**hole and scolded him for not knowing enough about the 50 states, so that was what made him double over with laughter."
It turns out keeping your cool in the face of one of the most famous people in the world absolutely pays off and can lead to an epic Instagram picture.