Robin Roberts Shares Why Her New Talk Show Was A 'Challenge'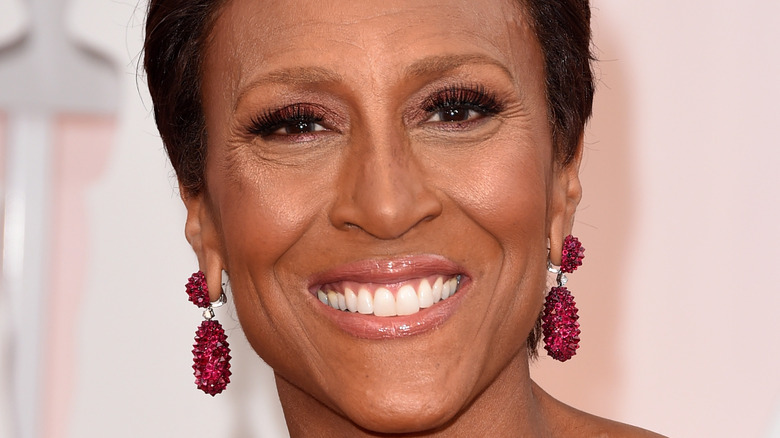 Jason Merritt/term/Getty Images
Robin Roberts is a veteran presenter on "Good Morning America" who has been linked to the show since 1995, per Hello. However, in a recent interview, she shared details about her latest venture with Disney+ — and revealed why her new talk show was a "challenge." Roberts may be no stranger to interviewing some of the biggest names in news and pop culture, but her new show will give fans more of an idea of who Roberts is and what she cares about.
Variety revealed that in "Turning the Tables With Robin Roberts," her new show, the host won't be completely stepping out of her shoes as a journalist and interviewer. However, she'll be joined by a number of celebrity guests to have more open discussions. They'll be able to ask Roberts questions as she delves into how they feel. Decider explains that Roberts and her guests will explore life, love, and all of the issues and topics that affect us all. The show is a Disney+ original and the network wrote that each episode will be candid and filled with inspiration and emotion. It'll be a chance for long-time viewers to get a little bit closer to Roberts and her guests.
She told USA Today, "With 'Turning the Tables,' it's like sippin' the tea, spillin' the tea, just talkin'. I was very appreciative of that opportunity to have a full conversation and that things weren't left on the editing room floor as they sometimes are with 'GMA.'"
There were some parts of filming Robin Roberts found tough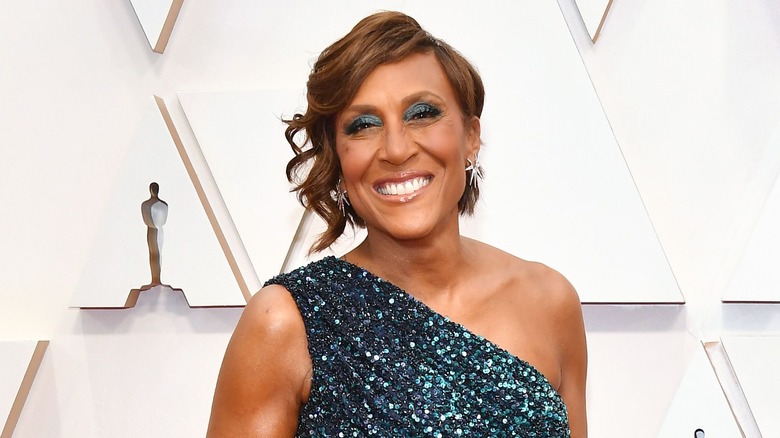 Amy Sussman/Getty Images
While interviewing may be Robin Roberts' day job, she's outlined that "Turning the Tables With Robin Roberts" is an entirely different format that has allowed her to be more vulnerable.
"I was surprised," she told USA Today. She revealed that after finishing shooting with some of her guests, she'd realize, "'Are we going to use that?' The only reason I said that — it wasn't because of something risqué — it was something I had never shared before, and [I wondered], was this the platform that I wanted to do it? And then I'm like, 'Heck yeah!' The whole point of the program is to be raw and to be real." She also said that conducting off-the-cuff interviews "was extremely challenging, and when I was going into it, I was like, 'How is this going to work?' and then it just flowed."
Variety has described Roberts' openness to tell her stories as a lesbian, a cancer survivor, a loving member of her family, and a religious woman as "movingly delivered." However, she's still in the driving seat of the conversations, bringing her guests together to talk about broad topics and hear their individual stories.
ABC revealed that viewers can expect Roberts to sit down with the likes of Jamie Lee Curtis, Jenna Dewan, Sheila E., Melissa Etheridge, Mickey Guyton, Betsey Johnson, Billie Jean King, Tig Notaro, Raven-Symoné, and more for group conversations where the famous faces share their common experiences.