Inside Heidi Montag's Relationship With Her Mom And Sister Today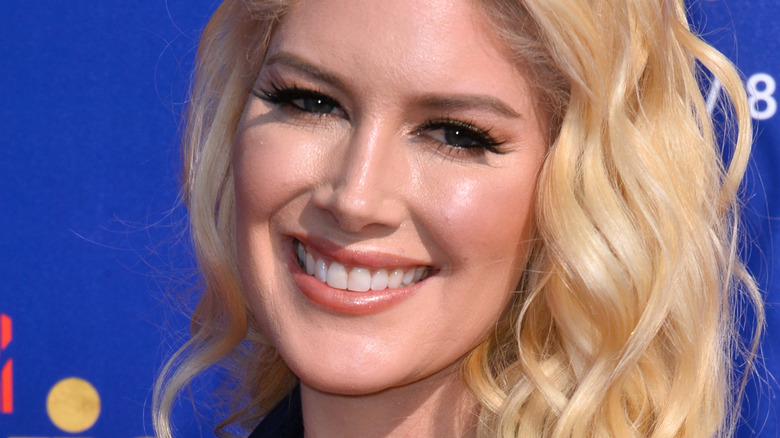 Featureflash Photo Agency/Shutterstock
There are few things that can come between the bond of a mother and daughter, but reality television is one of those things. The world saw heartbreaking moments from Heidi Montag and her mom on-screen during her time on "The Hills," and it looks like the tension wasn't just for show. According to Yahoo, Heidi and her mom's relationship is going strong today, but they did go two years without speaking.
Anyone growing up in the early 2000s likely has lines like, "I want to forgive you, and I want to forget you" imprinted in their brain. But of all the infamous moments on "The Hills," the storyline between Heidi and her mom was one that broke viewers' hearts everywhere. Heidi had her fair share of arguments and messy storylines on the show, but some of the scenes with her mom were painful to watch.
From her then-boyfriend, now-husband, Spencer Pratt blatantly disrespecting her mom on camera to her running off to be with her mom during her relationship woes, Heidi and her mom have had their fair share of ups and downs. It turns out that one of those times kept them down in real life. The two might be close now, but the television show created a real-life rift for a while. Keep reading to learn more.
Heidi Montag and her mom didn't talk for two years because of a scene on The Hills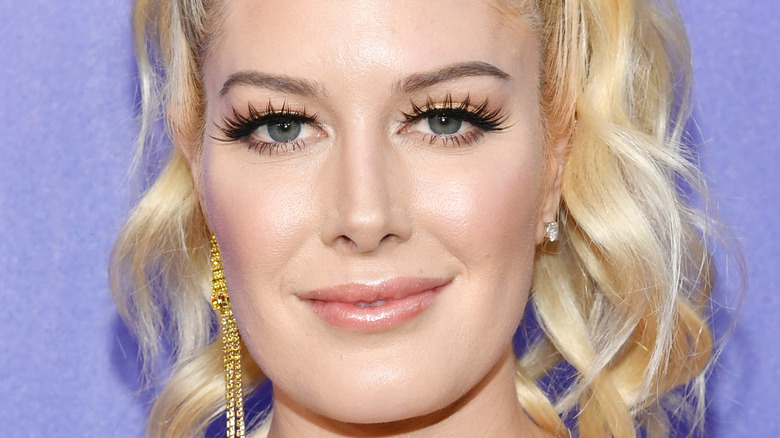 Amy Sussman/Getty Images
"The Hills" was filmed at a beautiful time in history, aka 2006, when reality shows were just starting to make a breakthrough. While the plot of the show was (at least somewhat) scripted on "The Hills," the actors were told to be themselves in the situations (via Distractify). That means that the heartbreaking scene where Heidi Montag revealed her plastic surgery to her mom was very much real. It was so real that it put a strain on their relationship for two years (via Yahoo).
At the time of the scene, Heidi, who was 23 years old, revealed to her mom that she had 10 body-altering procedures, all at the same time (via Today). The television show sat the mother-daughter duo on-screen and taped her mom's reaction to her new look, and, well, it didn't go the way Heidi thought it would.
​​"I said to my mom before I filmed with her, 'Hey, I'm very vulnerable right now. I hardly can talk. I can barely move my jaw. I just had all these procedures. If you can't rile behind me and support me, don't film with me. I said it's not worth it. I'm telling you right now, I'm not going to be able to talk to you,'" Heidi said on the "Call Her Daddy" podcast, via Yahoo. "And I didn't talk to her for two years after that."
Heidi Montag is close with her mom today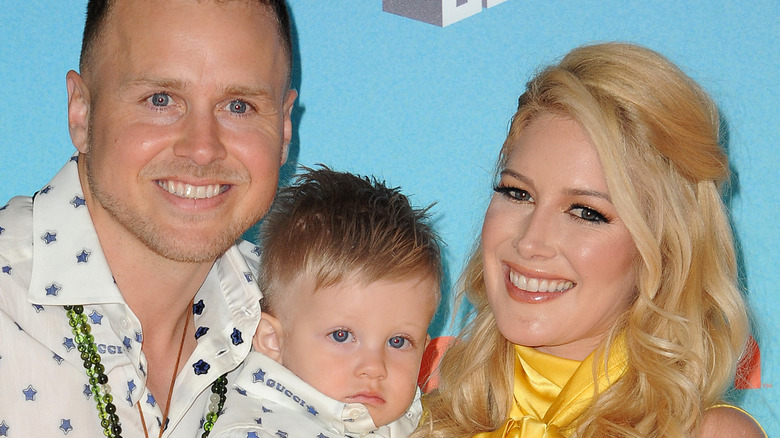 Tinseltown/Shutterstock
While times were rocky for a while, it looks like this reality TV story has a happy ending. Per her Instagram account, Heidi Montag is close with her mom today. The reality star has posted multiple photos of herself and her son, Gunner, visiting her mom in their hometown of Crested Butte, Colorado.
It seems that Heidi and her mom are on much better terms today, if her Instagram captions have anything to show for it. "This was the best trip," one of Heidi's Instagram photos is captioned. "Missing the snow and my family! I can't wait to go back. It's so important for me to have Gunner enjoy where I grew up and a place that will always feel like home."
No family relationship is ever perfect, and having your entire life filmed can only make things even more complicated. If Heidi and her mom can get past that, then there's a good chance that they can get past anything. As for Heidi's sister, Holly Montag, though, things are a bit murkier. As Marie Claire noted, Holly and Heidi don't usually appear in each other's Instagram posts. Of course, that doesn't mean they aren't close — but it doesn't look like they're BFFs, either.