Meet Cathy Scorsese, Martin Scorsese's Daughter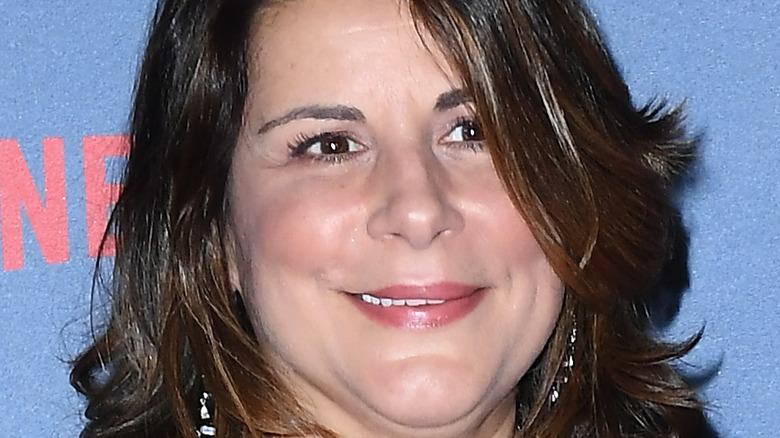 Dominique Charriau/Getty Images
Along with a lengthy film career, famed director Martin Scorsese also has some wide-reaching roots on his family tree. Throughout the years, he has been married five times and has three daughters. The family seems to be rife with creative ability and his children are no exception. His eldest daughter has appeared in some well-known films and dabbled in other aspects of filmmaking as well. Meet Cathy Scorsese, Martin Scorsese's eldest daughter, and a familiar face in the world of film.
Martin's first wife was producer Laraine Marie Brennan, whom he was married to from 1965 to 1971, per The Independent. Together, he and Brennan welcomed daughter Cathy in the first year of their marriage. After what was surely an interesting childhood filled with glitz and glamour, she went on to appear in films including "Casino," "The King of Comedy," and "The Departed." She has also worked in the art department for some of her father's films and was an assistant property manager in the likes of "The Departed," "Music and Lyrics," "The Sopranos," "Boardwalk Empire," "Shutter Island," and more, per IMDb.
By all accounts, Martin seems to be close with his three girls, per Closer Weekly. They often appear by his side on red carpet events and he is always a beaming and proud papa. But aside from her various professional milestones and associations with her father, Cathy drew public attention when she sought public assistance with paying for a flood in her apartment. 
Cathy fell on hard times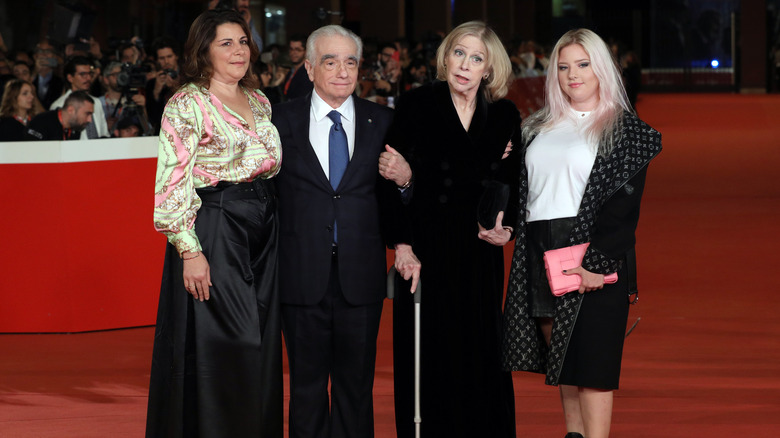 Elisabetta A. Villa/Getty Images
In April 2019, Tanya Barach created a GoFundMe page to pay for repairs to Cathy Scorsese's Brooklyn apartment, per Heavy. The fundraiser sought to raise $30,000. The page detailed the events that led Scorsese to need help with the property. "On Sunday, March 24th Cathy arrived home from a trip to find her apartment completely flooded with RAW SEWAGE," Barach wrote. "Her home has been totally destroyed, both upstairs and downstairs. This was caused by her upstairs neighbor flushing shredded paper down the toilet." Barach continues. "Right now she is in dire need of your help. Anything you can give is deeply appreciated."
While many did come to Scorsese's aid, there were mixed reactions from the public on Twitter. "There needs to be regulation of #GoFundMe when parasites like #CatherineScorsese mis-use it. This woman owns a $1.2 million appartment [sic], yet thinks it's for others to cover her costs. Entitled," one tweet reads. Many echoed Perez Hilton who came to Scorsese's defense in a tweet of his own. "They're trying to make it seem like tis [sic] is a bad thing. Do U think it is? She's not estranged from her dad and I like that she wants to be independent and resourceful."
Though she may have briefly been best known for her housing struggles, she has racked up quite the career for herself; that more so than her brief period of hardship is worth remembering.