How To Copy Mary-Kate Olsen's Classic Beanie Look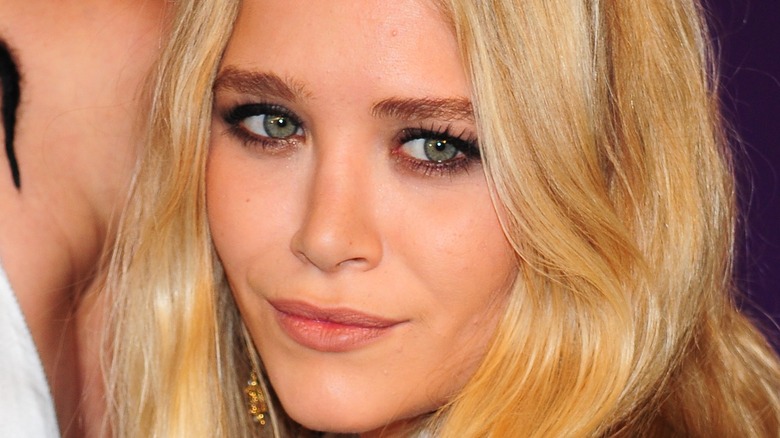 Everett Collection/Shutterstock
We may receive a commission on purchases made from links.
Former actress Mary-Kate Olsen was once a staple of the '90s and early 2000s. However, nowadays, she is currently more known for her ventures in the fashion world. In fact, she and her sister Ashley Olsen started a successful high-end clothing line called The Row in 2006. According to The Row's website, the company focuses "on exceptional fabrics, impeccable details, and precise tailoring" with "a timeless perspective with subtle attitudes which form an irreverent classic signature." 
Honoring their promise of quality, and at $125 for a scrunchie (to be fair, it is cashmere), it is no secret that The Row's items do not come cheap. That's why it was no surprise that when Mary-Kate stepped outside in New York in February 2021, she was photographed wearing a beanie from the same company that comes in at a whopping $700.
Hopefully the average person knows that you don't need to spend $700 to find a simple black beanie that resembles Mary-Kate's hat of choice. But with all the options out there, where do you even start? The perfect The Row black beanie dupe is out there if you know where to look, and it will keep your head warm while still letting you be able to afford groceries.
Beechfield has a much cheaper beanie option on Amazon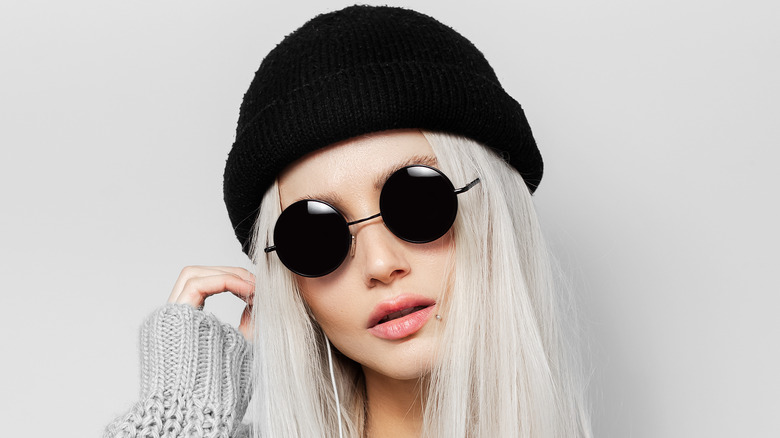 Lalandrew/Shutterstock
While Mary-Kate pulls off the expensive beanie look, there are more budget-friendly black beanie options out there that'll keep you looking casually chic as well. InStyle recommends the Winter Chunky Ribbed Beanie Hat from Beechfield, which is a reliable winter headwear brand sold on Amazon. Beechfield Original Headwear boasts that "with the same ethical principles, commitment to design quality and unrivaled fabric innovation, [they] introduce a collection of classic best-sellers, reworked favorites and fresh first-time offerings, each and every one designed for decoration" on their website. Currently at $9.69, the hat is unisex and comes in a fitted, non-baggy shape with a ribbed knitted cuff that replicates the design and silhouette of The Row's Ayfer Hat in Cashmere.
Although the low price may cause some to worry about the hat's quality, with over 1800 reviews, this beanie has proven to be a worthwhile purchase to many. "You could not go wrong with this product," one reviewer from the UK states, "[It] is warm, fits like a glove, excellent quality at an amazing cheap price, what is not to like?" 
So, if you want to emulate Mary-Kate's comfy yet elegant hat look but don't have an extra $700 to spare, Beechfield Original Headwear can help you out.