How Robin Roberts New Talk Show Is Different From Any Other Interview Show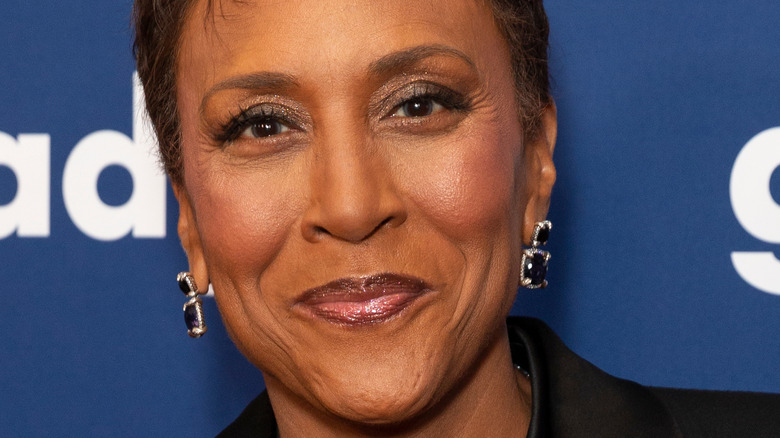 lev radin/Shutterstock
On Aug. 20, 2021, "Good Morning America" co-anchor Robin Roberts announced that she'd be taking a break from the show. In a video posted a day before the news, the newscaster shared some behind-the-scenes footage of her leaving the studio to the sounds of "See You In September" by The Happenings (via Instagram).
She made her return quite soon after the Labor Day weekend, appearing in southern California with her "GMA" costar Lara Spencer at the Disneyland Resort in Anaheim to announce to cast for "Dancing With The Stars," which starts on September 20 (via Yahoo! Life). She soon made her way back to the "GMA"s New York City studio on September 10 (via Instagram), to the excitement of many of the show's viewers.
Speaking of Disney, Roberts started a new talk show on the company's streaming service Disney+ (via ABC7 New York) in June 2021. Titled "Turning the Tables with Robin Roberts", the series certainly does just that thanks to its innovative format and all-female celeb guest line-up. So what more does the four-episode series have to offer?
The new show will tackle important issues in a roundtable format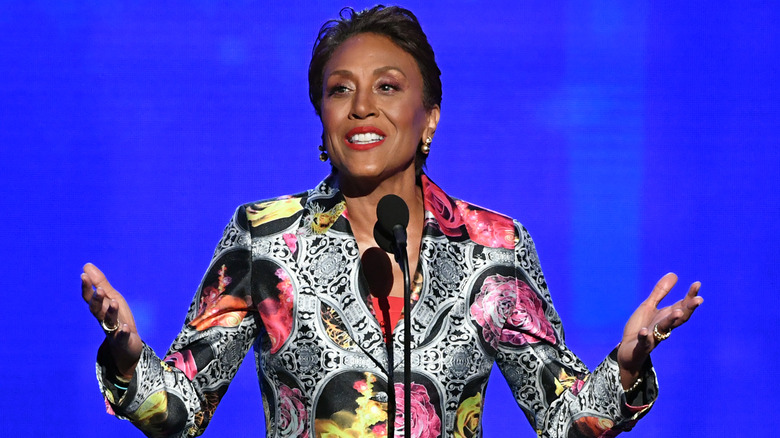 Kevin Winter/Getty Images
Described by Robin Roberts as a "very personal" project, the broadcaster is extremely proud of what she and her guests have achieved through a more candid setting than other interview shows. As ABC7 New York notes, not only does Roberts interview some of the most iconic women in the industry, they also interview her – and each other – in a format that resembles more of a roundtable, hence the name.
"It's called 'Turning the Tables' because they turn the tables on me and we turn the tables on each other," Roberts said in the "GMA" studio (via ABC7 New York). "We drink the tea and we spill the tea," she added. Covering topics like identity, insecurity, and overcoming difficulties in their lives, Roberts sits down with the likes of Raven-Symoné, Jamie Lee Curtis, Sofia Carson, Sheila E., and many more (via Variety).
As natural as the conversations feel and flow, the series was quite a challenge for Roberts. This was down to playing with a new interviewing style, where she decided not to rely on pre-prepared questions on cards. "It was extremely challenging, and when I was going into it, I was like, 'How is this going to work?'" she told USA Today. But thankfully, Roberts concluded, "It just flowed."