How Has Kim Kardashians Style Changed Since Divorcing Kanye West?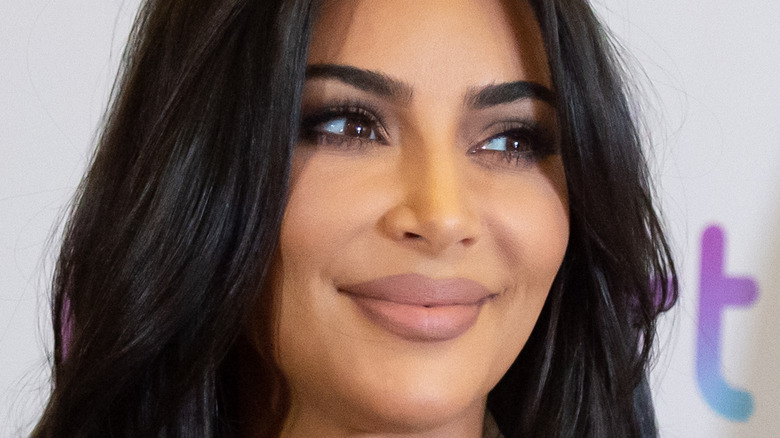 Asatur Yesayants/Shutterstock
Kim Kardashian and Kanye West were one of the most iconic celebrity couples to ever do it. Since the pair got together in 2012, everyone knew that magic was about to be made. Nearly a decade later, the two have created an entire empire, side-by-side, along with their four happy children. Over the last several years, the two have had their fair share of drama in the spotlight. From West's outburst and Twitter rants to Kardashian's Paris robbery and struggles with her own mental health in the relationship, the two officially divorced in 2020. 
Over the years, Kardashian and her family changed immensely. Through their popular TV show "Keeping Up with the Kardashians," fans were able to get an inside look at their most intimate moments and relationships; including the duo. In 2012, everyone was dumbfounded when West told Kardashian her entire closet was basically trash, and there began the reinvention of the Kardashian empire and their fashion (via V Magazine).
Over the years, the rapper has been incredibly open about controlling the SKIMS founder's style. In 2012, he threw out her entire wardrobe and replaced it with new clothes. And, from there, Kardashian became a spokeswoman for all of West's Yeezy brand. Not only this, but West essentially controlled all of Kardashian's appearances and styles, especially when she was being photographed. In 2018, the mother of four opened up about the rapper even flying to Paris to style her after seeing her in photos in a "not approved outfit" (via The Cut).
How Kim has made a comeback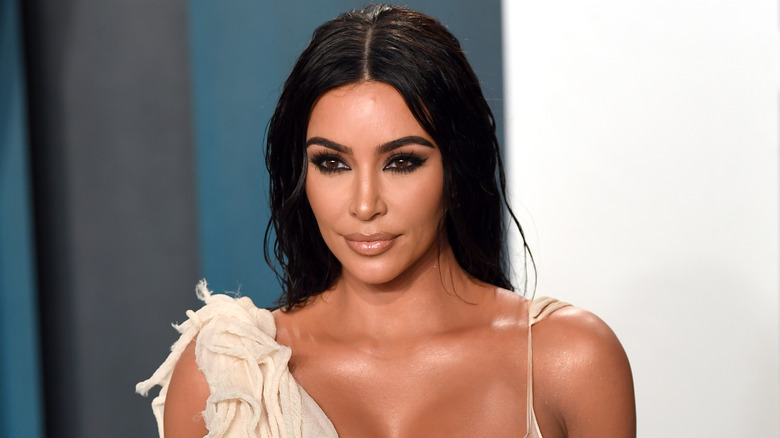 Karwai Tang/Getty Images
During the "KimYe" era, Kanye West seemed to be rather unhappy and annoyed with Kim's "overly sexual" attire and fashion. The Kardashians are known for their more scandalous fashion choices, but West told Kim Kardashian that it deeply bothered him back in 2019 (via BuzzFeed). Kardashian was frequently seen throughout her time with West in more "athleisure" attire and sometimes even baggy clothes. Long gone were the days where Kardashian sported tight, revealing clothing and showcased her body all over the 'Gram.
But, since her divorce and split from the rapper, Kardashian has gone back to basics with many of her outfits and looks. For one, Kardashian is back on her bikini vibes all over her social media. While West may not have wanted her to show her body off, Kardashian is showing she doesn't care what he thinks by sporting tons of bathing suits and bikinis all over her social media (via Screen Rant). She's also back in her tight, short dresses and showing off her body more often.
In a summer trip taken to Rome with friends, Kardashian stepped out in a short, cheetah print dress where fans immediately noticed her looking like the "old Kim" again (via Twitter). In addition to her style, her social media usage has changed, too. Kardashian's Instagram feed seems to have more casual photos and videos of her and her children, rather than it being so carefully selected and curated.
You know what that's called? Growth.