Why Mina Starsiak Hawk Says She Isn't A Supermom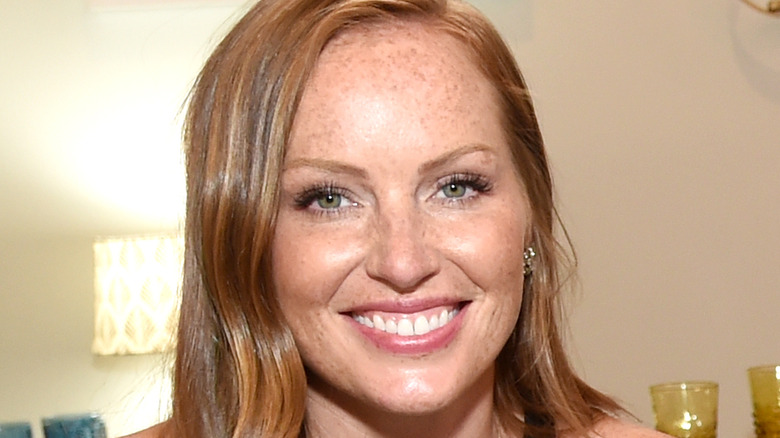 Michael Kovac/Getty Images
Mina Starsiak Hawk didn't have an easy road to getting pregnant a second time. She even revealed her fertility struggles on the hit show "Good Bones." As People reported at the time, Season 5 was difficult for the renovation expert to watch because it meant reliving her frustrating IVF journey. 
Hawk recalled, "In the Mother's Day special, it had the scene where our doctor told us we could only probably have another kid with an egg donor. And afterwards I took that video in my car where I'm crying and I didn't want to do that then at all. But I was like, 'I'm not emotional. I'm not emotional in public.' I just don't do that."
However, as painful as it was to watch back, the HGTV host felt it was necessary to be completely honest about her journey, with fans of the show and particularly other couples watching at home who might be going through the same struggles. Following a failed round of IVF, Hawk and her husband, Steve Hawk, finally managed to conceive thanks to intrauterine insemination. She told Parade how lovely it was to have other people reach out to let her know how much her opening up meant to them. "If this is something easy for me to do and is helpful to many people, I'm glad that I can share," Hawk said.
At the same time, the working mother wants to make it clear that she doesn't have everything as together as it may seem. 
Mina Starsiak Haw isn't doing everything herself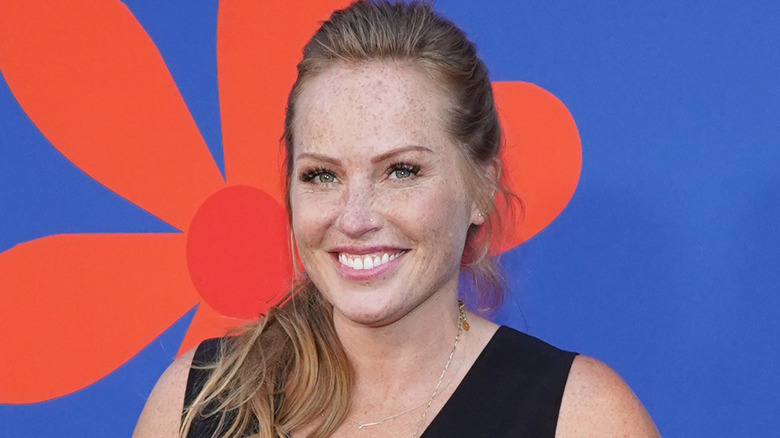 Rachel Luna/Getty Images
According to Heavy, during a July 2021 appearance on the "HGTV Obsessed" podcast, Mina Starsiak Hawk was asked how her "work-life balance shifted" since welcoming a second child, daughter Charlotte, with the host encouraging her to "share [her] secrets." Hawk shot down the idea of doing it all yourself, noting that fathers who work outside the home typically aren't held to the same lofty standards. Her husband, Steve Hawk, is also a "full-time working parent," after all. The Hawks hired a nanny to start taking care of their son, Jack, once he hit 6 months old, with Hawk gushing, she "really makes it manageable to be able to keep working full time."
Likewise, her father and stepmother are on hand to help out whenever necessary. As the "Good Bones" star clarified, there's no secret to juggling everything. It's simply a matter of leaning "on a lot of people." Confessing to being a workaholic, Hawk explained that she wouldn't be able to get everything done without plenty of help. "Knowing that the kids are good" gives her more freedom to focus on work, she said. 
Fighting back against the idea she's a "supermom," the HGTV host admitted, "the secret is that I don't do it by myself, which I think a lot of people kind of let that mistruth hang out there in their world and I don't know why." She added: "I'm not supermom — just got lots of friends."