Mina Starsiak Hawk Reveals How COVID-19 Affected Filming Of Good Bones Season 5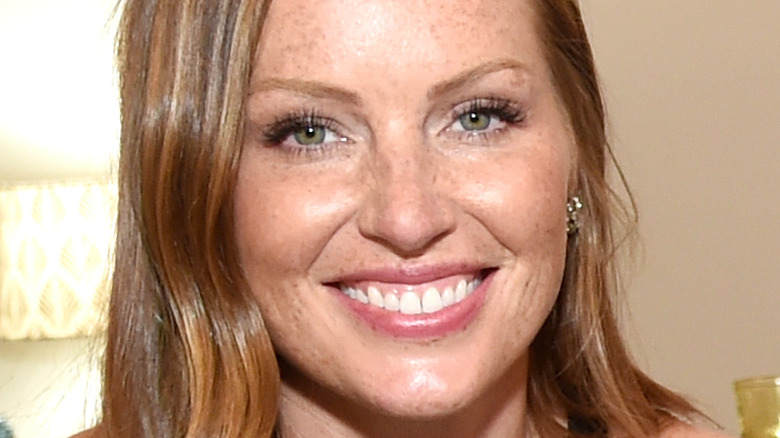 Michael Kovac/Getty Images
The COVID-19 pandemic has had a devastating impact on film and TV production, with Hollywood completely shutting down for the first time in living memory, as NPR reported in 2020. Even a year on, with the vaccine rollout in full effect and mask mandates still in place across many states, concerts were cancelled and Broadway productions halted while any junctures to Asia were put in sharp dispute as cases continued to rise across the board (via Us Weekly). Suffice to say, everybody in entertainment was feeling the pinch in a big way.
Although you'd assume there are less moving parts to contend with on reality shows, the pandemic led to several being cancelled or postponed including "The Bachelorette," "Love is Blind," and even "America's Got Talent." When it came to HGTV's home renovation empire, it was difficult to tell whether participants would find it easier or more difficult to film considering so much of these shows' premises involves spending extended periods of time in someone's home. In the case of hit show "Good Bones," things were particularly tough. 
The pandemic made home renovations almost impossible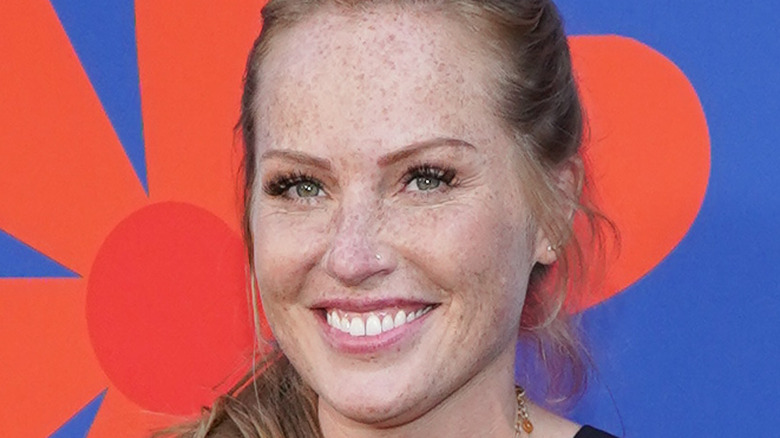 Rachel Luna/Getty Images
In an interview with Indianapolis Monthly, HGVT host Mina Starsiak-Hawk admitted COVID-19 made shooting the fifth season of "Good Bones" incredibly complicated. According to Starsiak-Hawk, her mother and co-host Karen E. Laine fell ill right before shelter in place rules came into effect, meaning filming stopped while she got checked for COVID and never resumed. Several reveals weren't shot until much later as a result. As for actually renovating the various homes, Starsiak-Hawk explained, "We talked about how much construction we could do if we couldn't film without damaging the episode. Then we got creative. Maybe we already installed tiles somewhere and the cameras missed it. We went back and filmed the final touches, like wiping the tile with a wet sponge. So people still get to see the up-close of the tile."
Thankfully, considering she and Laine work in construction and even own a company together, there were plenty of N-95 masks on hand in case anyone forgot theirs — including when Starsiak-Hawk found herself without a mask for a dermatology appointment. Thankfully, she discovered "the giant respirator I use for construction" in her car. Pushing through and getting Season 5 in the books was all worth it in the end, with "Good Bones" renewed through Season 7, according to Deadline, alongside a spinoff series, "Good Bones: Risky Business." Both shows were scheduled to drop in 2022. Evidently, not even a global pandemic can stop these ladies getting the job done.