What's The Difference Between Men And Women's Shoe Sizes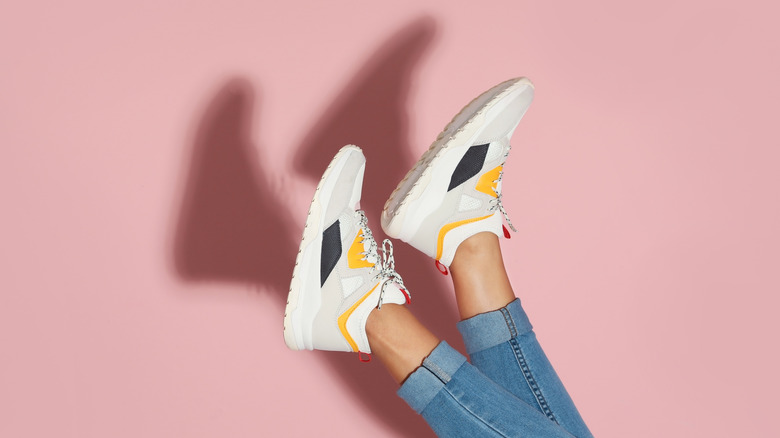 New Africa/Shutterstock
With unisex styles popping up everywhere from PacSun to Old Navy, it only makes sense that the line between women's and men's shoes continues to blur as well. There are so many unique looks out there for all genders to love, but there is one tiny detail that you'll need to look into before you shop — the fit. Luckily, the difference between men's and women's shoe sizes is actually pretty easy to remember.
Say goodbye to the days of shopping by gender on shoe websites. It's time to just scroll through each online store and see what style you love instead. Whether you're switching up your typical men's styles for a more feminine look or vice versa, the change in sizes isn't actually as complicated as you might think. As it turns out, there's only a small difference between men's and women's fit. Once you get it nailed down, you'll be ready to scour the sites and find the perfect shoes for you.
There's a one-and-a-half-size difference between men and women's shoes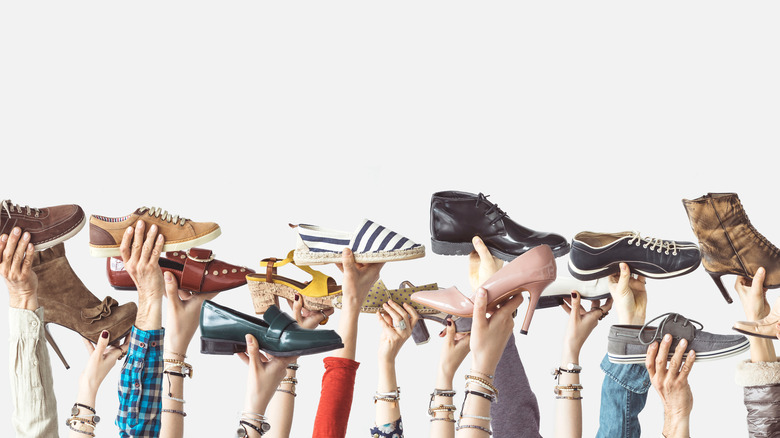 Sebra/Shutterstock
Men's and women's shoes are one and a half sizes apart (via Road Runner Sports). The women's size is always a bit smaller than the men's in this regard. That means if you're used to shopping for women's shoes and you want to shop for men's shoes, go up a size and a half. If you're used to shopping for men's shoes and want to shop for women's shoes, go down a size and a half. 
It really is that simple. Some shoe brands even make the distinction right on their websites. New Balance has an entire page dedicated to helping shoppers jump between different sizes. They give an entire breakdown on the one-and-a-half-size difference — they also get specific on the widths of their shoes as well. According to the brand, width measurement is the same no matter what gender shoe you're shopping for. The brand also states that any shoe deemed unisex likely follows men's sizing. The lowest that men's sizing goes is 5.5 — a size 7 in women's shoes. If you're smaller than that, New Balance suggests shopping from the kid's section.
Bottom line: while there are a handful of unisex shoe brands on the market, you don't need to stick to one lane when you shop. Be free and run wild in any shoe that you'd like.