How Kaley Cuoco Showed Support For Her Ex Following Their Split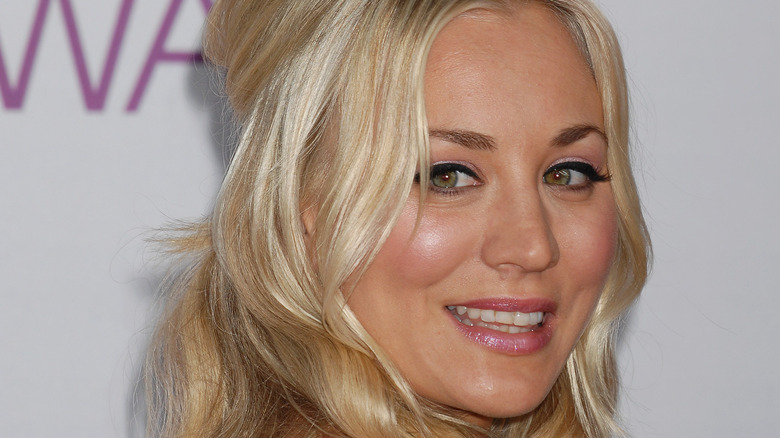 Ga Fullner/Shutterstock
Kaley Cuoco and Karl Cook stunned fans earlier this month when they announced that they've decided to end their marriage. The couple first met back in 2016 following Cuoco's divorce from tennis player Ryan Sweeting and they bonded over their love for animals, per Us Weekly. The pair walked down the aisle in June 2018 and only recently celebrated their third anniversary. However, they insisted that they split with love and kindness, adding that they prefer to keep the details of their divorce private.
"Despite a deep love and respect for one another, we have realized that our current paths have taken us in opposite directions," they said in a joint statement. "We have both shared so much of our journey publicly so while we would prefer to keep this aspect of our personal life private, we wanted to be forthcoming in our truth together. There is no anger or animosity, quite the contrary," the statement continued. The couple also admitted that they preferred to keep the matter as private as possible and that they would not be making any additional comments about their relationship. "We have made this decision together through an immense amount of respect and consideration for one another and request that you do the same in understanding that we will not be sharing any additional details or commenting further."
Now it seems that the couple are trying their best to stay friendly following their breakup.
Kaley Cuoco shows Karl Cook some love amid divorce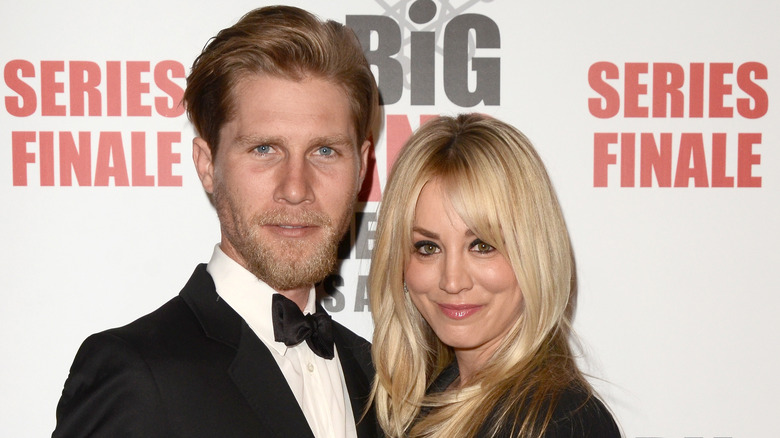 Kathy Hutchins/Shutterstock
This week, Kaley Cuoco showed just how much her soon-to-be ex-husband, Karl Cook, still means to her despite their impending divorce (via TMZ). The "Big Bang Theory" star threw her support behind the professional equestrian after an Instagram account for the Traverse City Horse Shows announced that Cook had won a pair of tournament events on Sunday during his competition in Michigan. The actress didn't need to use words to reveal exactly what she thought about Cook's victories. Instead she added multiple red heart emoji and some raised hands emoji showing that she still cares and is rooting for him despite their relationship status.
Meanwhile, rumors are flying that Cuoco may already have a new love interest in her life. Fans are speculating that Cuoco could be dating her "Meet Cute" co-star, Pete Davidson (via Buzzfeed). Sources tell E! Online that Cuoco and Davidson have developed a close friendship recently, and that she enjoys spending time with the "Saturday Night Live" alum. "She is close friends with Pete. She thinks he is hysterical and very sweet," the source says. "They've gotten to know each other well. She has a lot of fun with him and they enjoy hanging out."
No matter where the future takes Cuoco and Cook, fans are happy to know that the couple have seemingly parted on good terms and hope that the pair can continue a friendship as they move forward in their individual lives.