Millie Bobby Brown Shares The Best Items In Her Closet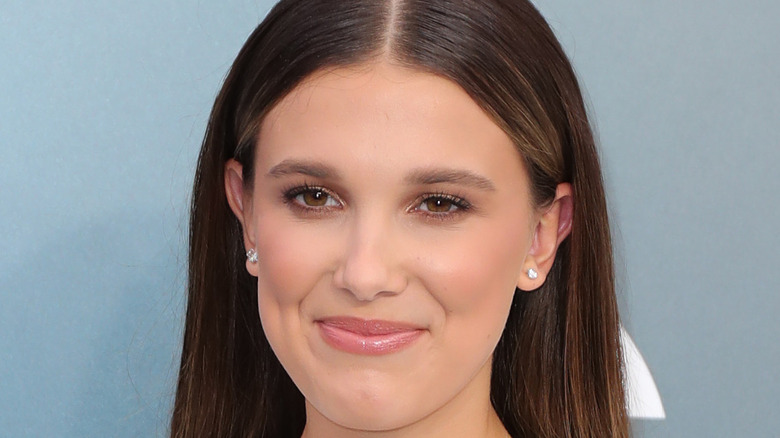 Leon Bennett/Getty Images
Some may picture Millie Bobby Brown in hand-me-down clothes from the guys in Eleven's life on "Stranger Things," but in real life, this young star is quite the fashionista. There have been stand-out looks on red carpets, such as that pink tutu dress or that white hi-low jacket and its matching pants. There have been suits with edgy vibes and funky street style ensembles, as seen via Seventeen. But what does she consider to be the best items in her closet?
Here are some hints.
Loungewear is popular, as it can be worn at home, while running errands, to the gym, or even when out and about. It grew in popularity during the pandemic, and the trend has continued, according to BBC. Additionally, oversized pieces are very in style right now, and as we head into cooler months, expect to see more cozy coats and baggy blazers, as pointed out by TheTrendSpotter.
Millie Bobby Brown believes 'comfort is key'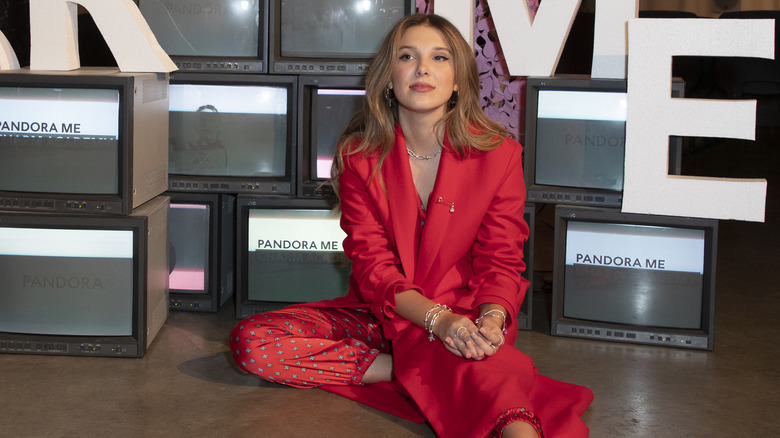 Neil Mockford/Getty Images
So which clothes in Millie Bobby Brown's closet are her favorites? First up, as told to Glamour, there are onesies and hoodies. "I can wear them hanging with friends and my family, watching TV, and when I bake," she said. "They are so cozy and comfy."
For shoes, her go-to choice would be Converse. "You can dress them up and dress them down," she said. And, indeed, she has been seen wearing these sneakers with casual outfits and with dresses.
Finally, staying on trend with current styles, Brown stated, "My favorite comfy pants are tracksuit bottoms. I have them in all different colors and patterns. I love them a bit oversized and baggy."
As the star of a hit Netflix show, Brown has shown off a variety of clothing items to the world. Whether she is walking a red carpet or going live on social media from her room, she looks put together, confident, and stylish. Her apparent trick to looking so good? "Comfort is key, always."