Where To Get The Exact Clothes Eva Marcille Wears On Real Housewives Of Atlanta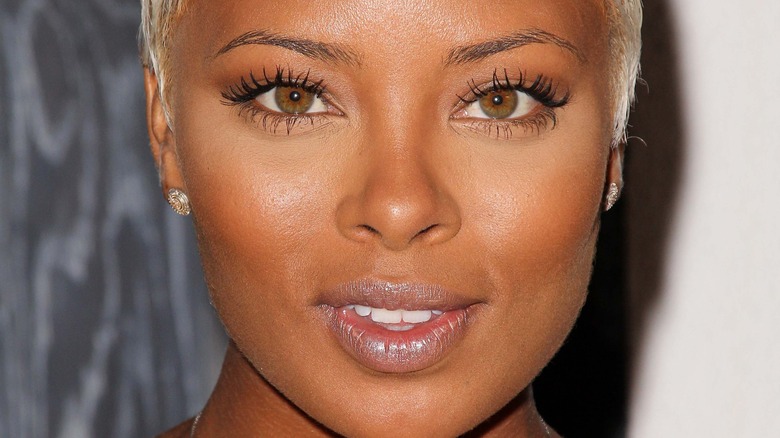 s_bukley/Shutterstock
At the ripe age of 19, Eva Marcille Sterling (née Pigford) won the third cycle of the long-running show "America's Next Top Model" in 2004, beating out fellow contestant Yaya DaCosta for the title (via Reality TV World). Following this big win, the LA-based beauty left her higher education path to begin what turned out to be a very fruitful career in television — landing gigs anywhere from "Smallville" to "I Love My Wife," per IMDb.
According to Showbiz Cheatsheet, Marcille initially joined the cast of "The Real Housewives of Atlanta" in 2007. By the seventh season, she'd become one of the main cast members and she even gained a peach. In 2020, however, she announced she'd be making her exit from the popular franchise to focus on her other ventures, including running a CBD oil company and bedding line as well as parenting three rambunctious young children (via Bustle). "I decided to spend my time and energy focusing on my kids and my community, and not so much reality show business," the star said during an episode of the "Rickey Smiley Morning Show," per Bustle.
Although she certainly stirred up her fair share of drama during her time on the show, Eva Marcille also served up some serious looks. We may not have her as a cast member forever, but thanks to WornOnTV, we can let some of her best outfits live on!
Here's how to get your hands on Eva Marcille's memorable outfits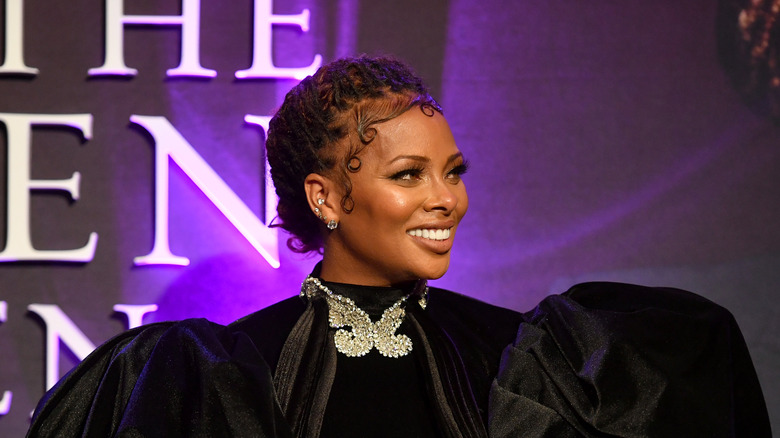 Paras Griffin/Getty Images
Eva Marcille is stunning — there's no debate about it. Throughout her tenure on "The Real Housewives of Atlanta," she turned heads in numerous glamorous looks, but one of the most memorable was the white beaded jumpsuit the Bravo personality wore in the reunion episode of Season 12. According to WornOnTV, the glitzy piece is by Ese Azenabor, and if you want to get your hands on your own, it will put you back a pretty penny — $3,800, to be exact. But this heavily embroidered jumpsuit with blouson sleeves and glittery beaded appliqué will make you the absolute bell of the ball whenever you want to stand out from the crowd (via Ese Azenabor).
Another one of Eva Marcille's memorable outfits was the sequin pink leopard sweater worn on Season 12 Episode 14. According to WornOnTV, this statement piece is called the Brushed Leopard Print Sweater by the brand Aqua and can be bought at Bloomingdales. She completed the feminine and sassy look with massive hoop earrings, a nude lip, and layered necklaces. Sadly, the sweater is currently sold out online, but it will hopefully be back in stock soon! 
The reality TV star gave off major boho vibes when she wore an adorable lace trim dress on Season 12 Episode 12. If you think the dress is as cute as we do, you can pick up one for yourself at Free People (via WornOnTV)!