How Mina Starsiak Hawk Is Getting Back At Package Stealers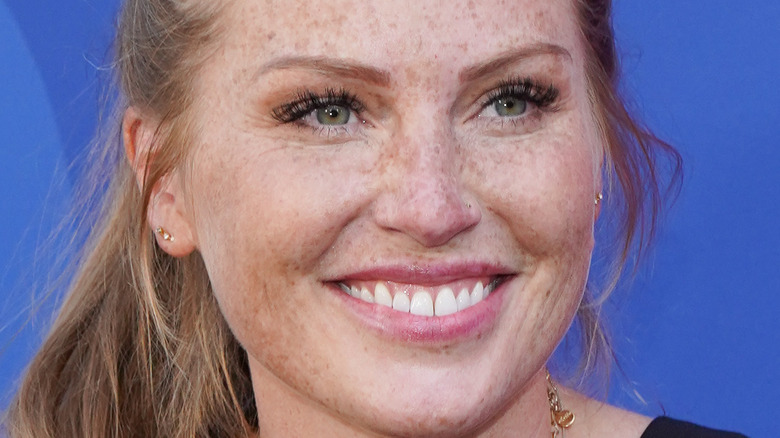 Rachel Luna/Getty Images
Fans of "Good Bones" know that Mina Starsiak Hawk doesn't shy away from rolling up her sleeves to conquer difficult problems. When she decided to purchase a fixer-upper house for $37,500, for example, she enlisted the help of her mother to rebuild it from the ground up. That's when their company — Two Chicks And a Hammer — was born, which in turn paved the way for their hit HGTV show (via House Beautiful).
Before the network even came calling, though, the mother-daughter duo had entirely rebuilt more than 20 homes in the Indianapolis area. Since then, we've been able to watch the dream team in action for six seasons and counting as they flip one dilapidated house after another (via IMDb).
So it's safe to say that Mina Starsiak Hawk is no stranger to hard work. When she sees a problem, she immediately sets her sights on fixing it. Therefore, it should come as no surprise that when her security cameras recorded people stealing packages off her front porch, the home improvement star set about doing something about it. Here's the hilarious way she got back at the thieves in question.
Mina Starsiak Hawk's solution proves just how funny and clever she really is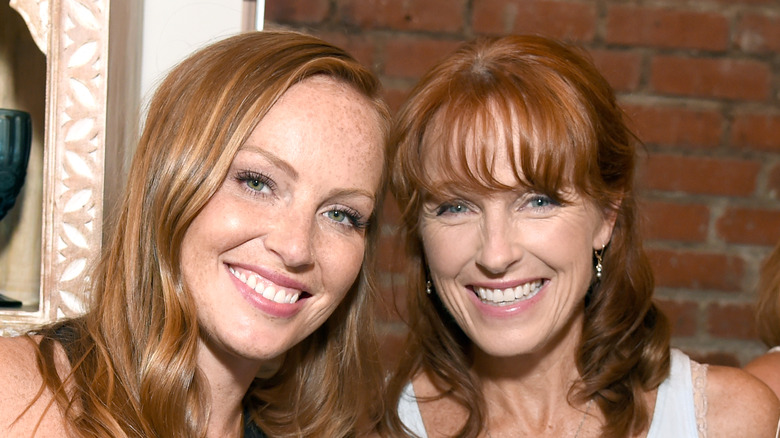 Michael Kovac/Getty Images
According to Inside Edition, when Mina Starsiak Hawk witnessed package stealers in action on her surveillance camera, she decided to play a prank on the unknown offenders. She ultimately landed on buying what she refers to as "prank packages" to get back at them.
One such package looks like an ordinary wooden box — that is, until someone opens it, at which point a huge fake spider springs up at them. "I got the little spider prank just to kind of convey the message, 'Okay, you're gonna keep stealing stuff, you're gonna get things you really don't care for,'" Starsiak Hawk said, per inside Edition. She tested that one on her toddler, Jack, and his adorable reaction, which she recorded and posted to social media, shows it should definitely do the trick!
The renovating master also plans on using glitter bombs, a motion-sensor alarm, and even a box filled with dirty diapers to dissuade the porch thieves. Imagine the faces of the culprits after they open up that last one...yikes. Starsiak Hawk says she hopes her little pranks will teach the robbers to "think twice about doing it again." Hopefully, she can catch their reactions on camera, because that's some quality content we'd love to play on repeat.