The Real Reason Sacha Baron Cohen And Isla Fisher Keep Their Kids' Lives Private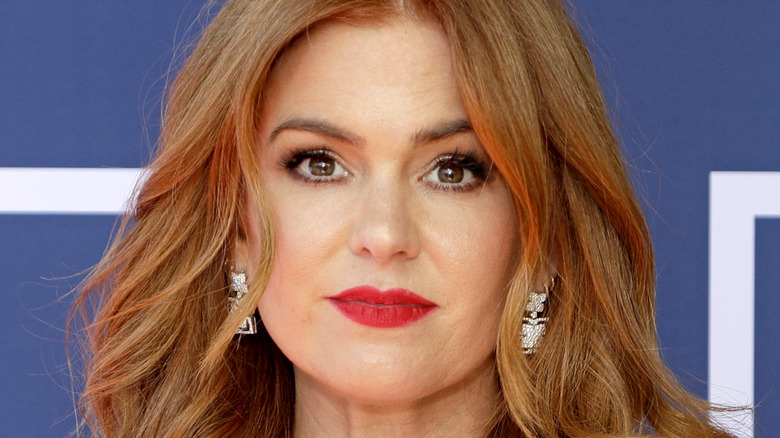 Pool/Getty Images
For many public figures, especially in Hollywood, private lives do not exist. Between the paparazzi and social media, we see the everyday lives of celebrities playing out in real time. It's especially hard to shield your life from the public when you're a celebrity couple. According to Elle, some celebrity couples have made their own sport out of keeping their lives private. Some have even gotten married or expanded their families without their adoring fans having a clue until long after it has happened.
If anyone has mastered the art of keeping their private lives just that, it's Isla Fisher and Sacha Baron Cohen. While the pair have been together for over 19 years (via Mama Mia), they've managed to keep much of what goes on off-screen to themselves. As their relationship has progressed, Fisher and Cohen have kept their lives, and especially their children, as far from the spotlight as possible. 
Isla Fisher and Sacha Baron Cohen want their children to have normal lives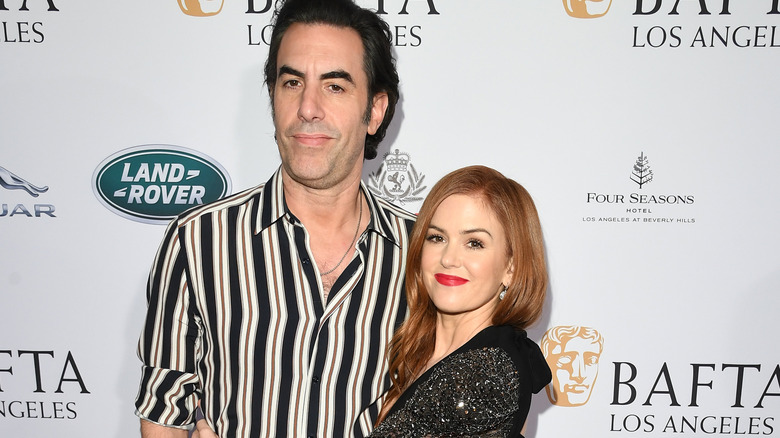 Daniele Venturelli/Getty Images
Sacha Baron Cohen and Isla Fisher met in 2002, and the rest was history. When they're not making us laugh with their performances in films like "Borat" or "Wedding Crashers," Baron Cohen and Fisher are living a quiet life in Sydney, Australia (via Mama Mia). They have chosen not to share any photos or information about their three young children online or with fans.
Fisher shared her reasoning with Marie Claire Australia, saying, "Motherhood is actually my favorite topic — but I keep it private. I think all parents are trying to protect their kids, especially in the social media age. I want our children to have a normal childhood — being able to play outside without pressure or scrutiny. All kids have the right to just be kids."
The couple decided early on that they wanted to keep their children out of the spotlight so they could have normal childhoods. Fisher explained more to Today, noting, "If you speak about your children or if you take them to a red carpet event, you can't be litigious later on when there is a picture of them in something and say, 'hey, they deserve anonymity,' but they do." She continued, "They have rights, too. It's a very conscious decision and truly I would feel really disgusting about myself if I used my family to sell something. It wouldn't sit right with me. It doesn't line up with my values."