How Much Did Cristiano Ronaldo Make Per Week?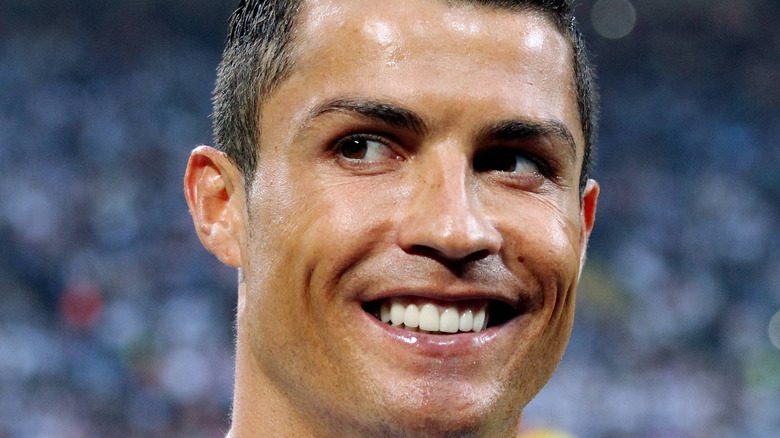 ph.FAB/Shutterstock
Cristiano Ronaldo is a soccer legend. He has grown from more than just an athlete into a full-fledged celebrity. According to IWM Buzz, Ronaldo is the most followed celebrity on Instagram. Whether you like him for his athleticism on the soccer pitch, view him as a fashion influencer, or are interested in his dating and personal life, something is captivating about Ronaldo. His vast following proves it.
Ronaldo is a native of Portugal and has recently shattered a world record when playing with the national team, per ESPN. He has now scored the most goals of any men's player. When asked about his accomplishment, Ronaldo said, "This record is mine, and it is unique. I'm extremely happy, and it's another one for my career. It's about motivation and the desire I have to continue playing football, also from this last contract I made, in which I was happy to return home."
That contract he's talking about is the big one he just signed with Manchester United, the first soccer team to ever sign Ronaldo at just 16 years old (via Biography). You might be wondering just how much a superstar like Ronaldo makes per week. The number is shocking!
Cristiano Ronaldo is one of the most financially successful active athletes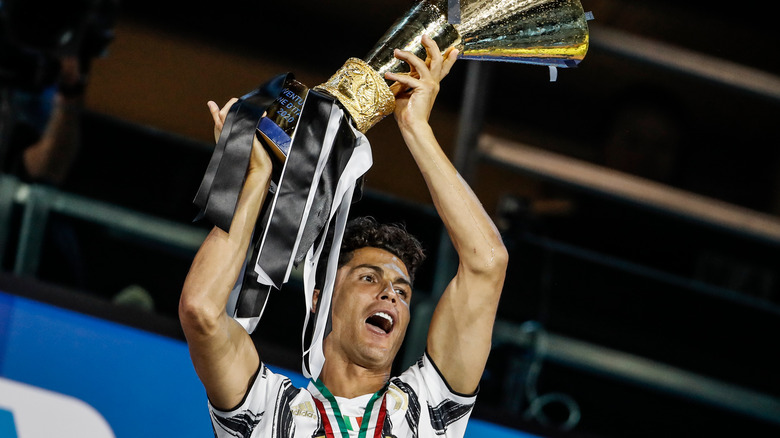 cristiano barni/Shutterstock
Out of all the records Cristiano Ronaldo has broken, the most impressive one is the pay rate. According to Great Performers Academy, Manchester United paid about $16 million to sign Ronaldo at just 16 years old, making him the most expensive teenage signing in soccer history. That number only grew when he signed to the Spanish club, Real Madrid.
While he was living large at Real Madrid, he eventually left the team to join Juventus (via Marca). That would not last long, as the soccer legend wanted to make a return to the place where it all started, Manchester, England.
For those of you who do not follow sports, Manchester United is one of the most popular and financially successful soccer teams in the world (via the Daily Star). If they want to add a player to their roster, they have the money to do so. It was no surprise when they brought Ronaldo back to the team for an astounding $14.8 million per year (via Bleacher Report). That means he'll be making $284,000 per week. Ronaldo is one of the world's highest-paid athletes according to Forbes. He was the first active team-sport athlete to make more than $1 billion in career earnings.