The Real Reason Dr. Dre Sued Death Row Records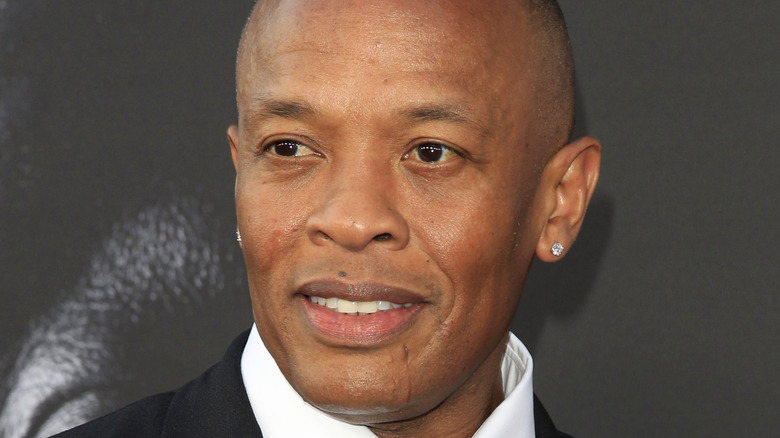 Kathy Hutchins/Shutterstock
In 2014, rapper and record producer Dr. Dre  (real name Andre Romelle Young) sued Death Row Records (via Rolling Stone) –- a label he co-founded in 1992 with Suge Knight (via the Los Angeles Times). During his time at Death Row Records, Dre saw immense success with the release of his debut solo album "The Chronic," as well as the rise of Snoop Dogg and Tupac Shakur (via Hip Hop DX).
Dre parted ways with the label in 1996, following alleged tension regarding the "creative direction" of the company between the rapper and Knight according to the Los Angeles Times. Nearly two decades later, Dre filed a lawsuit against his former label alleging that they owed him over $3 million in unpaid royalties.
According to Radar Online, legal documents alluded that Dre believed there to be a "discrepancy in the payments he received" from Death Row Records and that they'd yet to "honor a bonus" from records sold while the label was in bankruptcy (via TMZ). Rolling Stone notes that Dre was allegedly looking for over $676,000 in unpaid mechanical royalties, over $1.2 million for unpaid artist and producer royalties, as well as nearly $1.2 million in digital sales.
Per The Guardian, the rapper and producer used a bankruptcy court to pursue the royalties for his debut album, which he claimed the label "illegally withheld" between 2006 and 2009 after his royalty rate was supposed to rise from 18% to 20% during that period.
This isn't the first time Dr. Dre has sued Death Row Records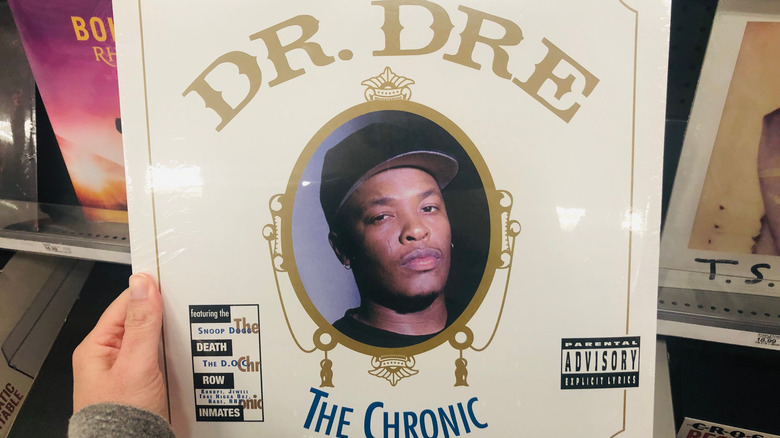 melissamn/Shutterstock
However, as The Guardian goes on to report, as Death Row Records filed for bankruptcy protection in 2006, Dr. Dre's assets were no longer controlled by the label but by bankruptcy trustees. As a result of this, U.S. Judge Vincent Zurzolo dismissed the case "mostly on technical grounds."  As The Hollywood Reporter notes (via The Guardian), Zurzolo's assessment rested on the fact that Dre's lawyers didn't have enough evidence to back up their claims, and failed to provide evidence of a written contract in regards to the bonus Dre alleged he was supposed to receive.
The case was also affected by a previous lawsuit Dre made against Death Row Records in 2011, which he actually won (via Billboard). In this suit, federal judge Christina Snyder ruled that the label didn't have the rights to digitally distribute Dre's debut album, "The Chronic", nor to feature Dre's music on any other albums.
This came after it was found that Dre had been receiving less money than he was owed on the digital sales of his music, specifically from "The Chronic." While Death Row Records can still sell his music digitally, Dre now receives 100% of the royalties from online sales.