Inside Cristiano Ronaldo's Intense Workout Routine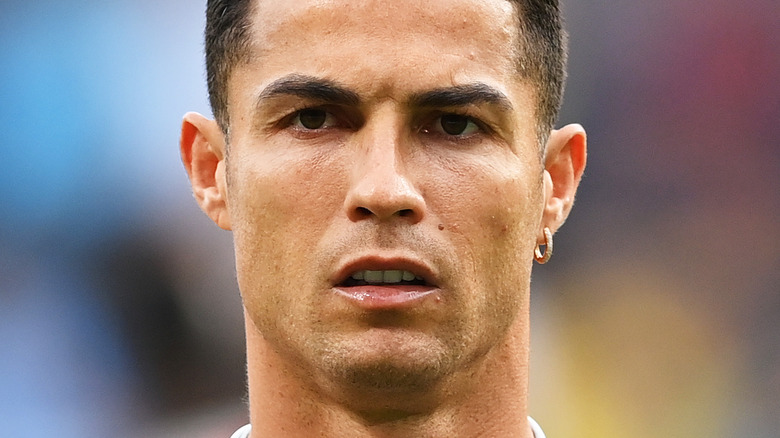 Matthias Hangst/Getty Images
It's no secret that Cristiano Ronaldo is a talented athlete. Indeed, according to Men's Health, he is the best athlete in the world. The outlet spoke with Michael Bradley, a midfielder for the U.S. Men's Soccer Team, about Ronaldo's unique abilities, who said, "When you look at the game today, there's such a premium on the physical aspect — speed, strength, endurance." He continued, "[Ronaldo] is a guy who checks all those boxes. And then when you talk about his technical ability — how good in the air he is — he's somebody who can make the difference at any moment."
Being that good at soccer doesn't happen overnight. Sure, Ronaldo is known for having raw talent, but he wouldn't be one of the most successful athletes in the world without a rigid exercise routine. Per Man of Many, the legendary soccer star follows a strict diet and exercise regimen. He consumes a lot of protein and spends hours on end at the gym. If you're looking to train like an athlete, here is what a day in the gym looks like for the soccer star. 
Cristiano Ronaldo spends hours on end in the gym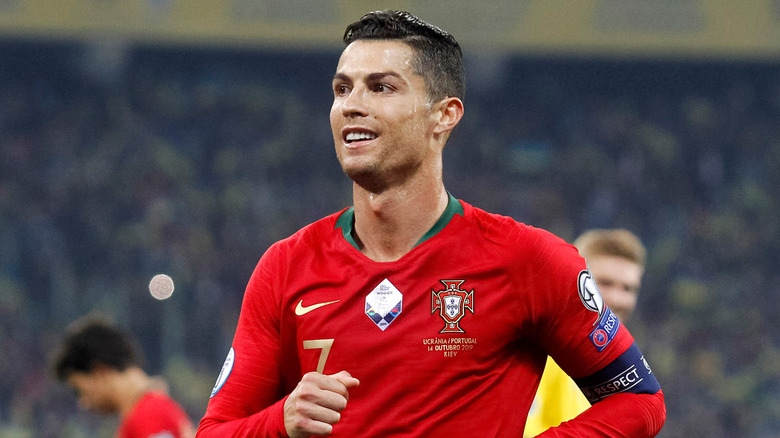 View Image/Shutterstock
According to The Daily Mail, Cristiano Ronaldo is one of the most athletic players in the history of soccer, and that title doesn't come easily. Thankfully, he's willing to share his secrets. Ronaldo starts each workout like we all should — with a warm-up to lower the chance of injury. "In training we do a few laps of the pitch, stretching and cardio warm-up exercises," he told the outlet. "Make sure you do something similar in your training, even if it is jogging to the gym or a warm up on the treadmill or bicycle," the soccer star added. Once you're warmed up, you're ready to train like Ronaldo.
His workout regimen focuses on cardiovascular workouts and weight training. "Cardio sessions are also key for building up endurance and stamina, and to stay trim. Try to do periods of around 30 minutes, increasing the number of sessions as you get stronger," he explains. According to Jacked Gorilla, Ronaldo spends 3-4 hours a day in the gym, five days a week. He does several running sessions, including sprints. He'll also do circuit training as well as tactical drills to help improve his ball control.
If you're curious about the dumbbells you should choose for your Ronaldo-themed workout, Tech Times claims that he lifts the weight of 16 Toyota Prius cars during his gym sessions. It's all in a day's work for the face of European soccer.