What We Know About Norm Macdonald's Ex-Wife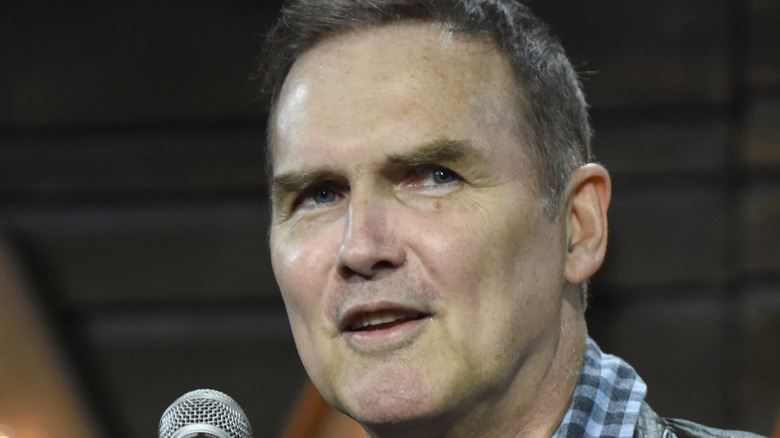 Tim Mosenfelder/Getty Images
Former "Saturday Night Live" star Norm Macdonald is dead at age 61 after a private, decade-long battle with cancer, according to his management firm, Brillstein Entertainmen. "He was most proud of his comedy. He never wanted the diagnosis to affect the way the audience or any of his loved ones saw him," his longtime producer and friend, Lori Jo Hoekstra, told Deadline on Tuesday, September 14. "Norm was a pure comic. He once wrote that 'a joke should catch someone by surprise, it should never pander.' He certainly never pandered. Norm will be missed terribly."
In addition to his work on "Saturday Night Live" from 1993-1998, Macdonald also appeared in "Billy Madison" opposite Adam Sandler, "Norm," "A Minute with Stan Hopper," "Funny People," "Grown Ups," "Jack and Jill," "Sunnyside," and "The Middle," and also lent his voice to numerous animated productions like "Fairly OddParents," "Christmas is Here Again," "Vampire Dog," "The Orville," and "Mike Tyson Mysteries" (via IMDb). He also hosted a popular podcast, "Norm Macdonald Live," and had a Netflix talk show aptly titled, "Norm Macdonald Has A Show."
Norm Macdonald was married to his ex-wife for roughly a decade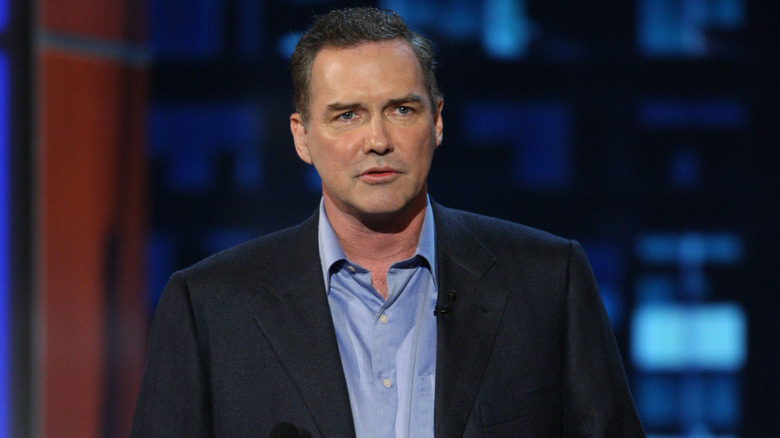 Alberto E. Rodriguez/Getty Images
Norm Macdonald is survived by his son, Dylan, who he shares with his ex-wife, Connie Vaillancourt. While there isn't a ton of information about Macdonald's ex-wife, per The Sun, the couple got married in 1988 and finalized their divorce in 1999; however, Glamour Path alleges that the couple decided to go their separate ways in 1996, just three years after their son was born.
Macdonald kept his personal life under wraps while he was in the spotlight and rarely talked about his ex and their relationship, having only mumbled a few nice words about her in a 2016 interview with the Washington Post in which he said "she's great" and that she is a "fine person." The Washington Post also reports that she is a marriage counselor located in Los Angeles, California, and according to a Reddit user, Vaillancourt works as a marriage and family therapist in L.A.