Why Jonathan Taylor Thomas Was The Best Thing To Happen To The '90s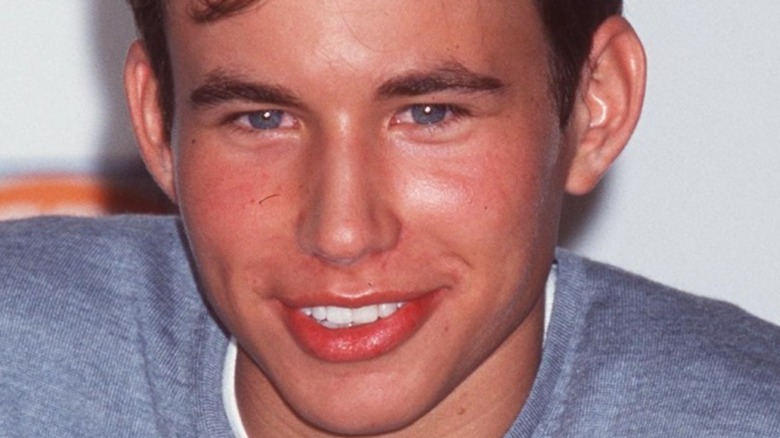 Brenda Chase/Getty Images
If we had to define the 1990s, just saying Jonathan Taylor Thomas' name would sum up the era. From his iconic voice work as young Simba in Disney's "Lion King," to his portrayal of Randy Taylor on "Home Improvement" (via IMDb), the actor and director is synonymous with many of the cult classic shows and films that dominated the '90s. You name it, he was probably in it. 
You caught Thomas' film "I'll be Home for Christmas" every time it came on and went on that journey with him. If anyone asked what your favorite movie genre was, "Jonathan Taylor Thomas" would have been the only answer. ET dubbed him the quintessential '90s TV heartthrob, and it's hard to argue when his idol-approved locks and bright grin were splashed on the pages of every magazine. Though he later disappeared from the spotlight and traded lead roles for Ivy Leagues, per Vice, his impact on '90s pop culture lives on.
How Jonathan Taylor Thomas influenced '90s pop culture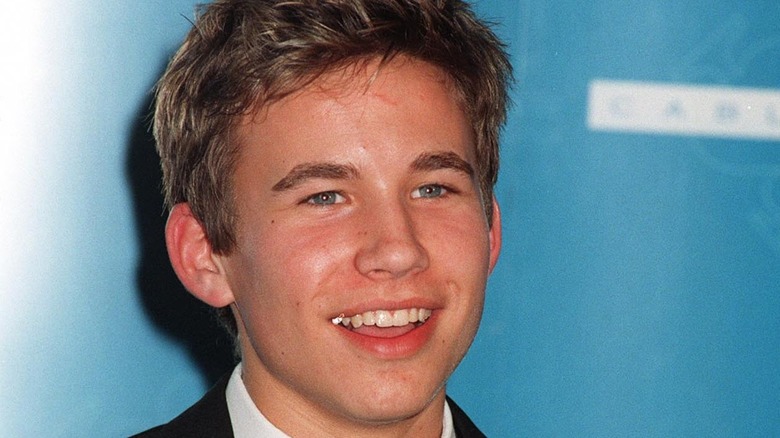 Featureflash Photo Agency/Shutterstock
Jonathan Taylor Thomas' eight-season tenure on "Home Improvement" cemented his status as a '90s icon. It's the role he's most recognized for, per Bustle, and what made him a household name before leaving the entertainment industry — but not before guest starring in other iconic shows that defined the 2000s including "The Wild Thornberrys," "8 Simple Rules," and "Smallville" (via IMDb). Nostalgic fans remember his throwback photoshoots that were peak '90s, shaggy hair and all (via Bustle).

Hello Giggles reminisced about how the "Tom and Huck" actor breathed life into Tom Sawyer with his charismatic nature. Though there were many film adaptations of Mark Twain's novel The Adventures of Huckleberry Finn, this version also helped launch '90s 'it girl' Rachel Leigh Cook's takeover of the decade (via EW).
Complex dug deep into Thomas' hold on the '90s and attributed it to his relatability. Hilariously, actress Zoë Kravitz also tried to get to the root of the universe's collective crush on him in years past. In November 2017, she posted old photos of the "Wild America" actor on Instagram and jokingly called out a common theme among them: In each one, he's seen holding a sweet animal. She wrote, "Okay, this kid had a formula ... I'm on to u #jtt. In the '90s [we] were like we loveeeeee JTT. We don't know why. We can't explain it ... Getting older and seeing things clearly is hard man."