Why Meghan Markle's Dad Thinks The Royal Couple Should Go Back To The UK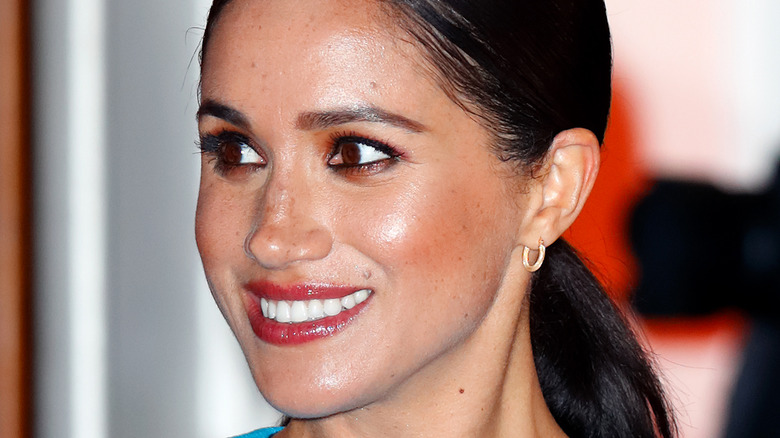 Max Mumby/indigo/Getty Images
Meghan Markle's father, Thomas Markle, has a lot of opinions about his famous daughter's life, and he's not afraid to share them with the public. Back in February 2020, Thomas told TMZ that he was appalled by the way Meghan and her husband, Prince Harry, were treating Queen Elizabeth amid their exit from the royal family. "[They] don't have a right to speak to the Queen the way they've spoken to her," he said. He also went on to say that the Duke and Duchess of Sussex seemed to be disrespecting the British people as well.
This year, Thomas has been just as vocal when it comes to speaking out about his daughter. In July, he opened up about having never met his grandchildren, Archie and Lilibet, and even claimed that he may take Harry and Meghan to court in hopes of being granted visitation with the children. "I will be petitioning the California courts for the rights to see my grandchildren in the very near future," he said, per Page Six. "Archie and Lili are small children. They're not politics. They're not pawns. They're not part of the game. And they're also royal and entitled to the same rights as any other royal."
This week, Thomas is speaking out about Meghan and Harry again. He's telling anyone who will listen that he believes the Sussexes should leave their home in California and return to the UK.
Thomas Markle worries for Harry and Meghan's safety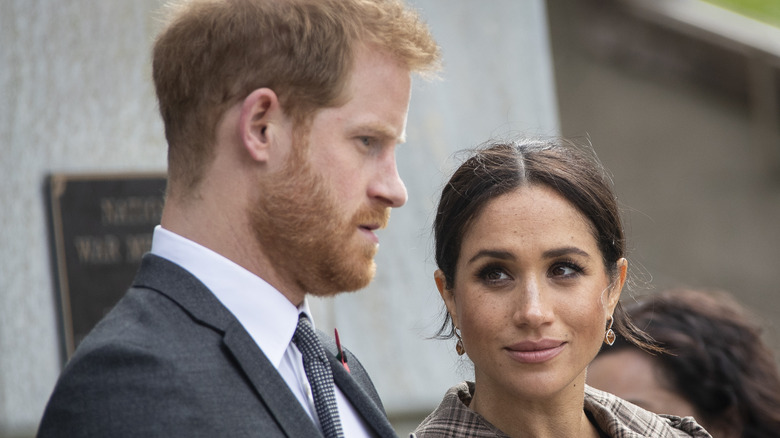 Pool/Getty Images
Meghan Markle's father, Thomas Markle, appeared on Australia's Channel 7 "Sunrise" this week and shared his opinion about his daughter's life (via Daily Mail). Thomas revealed that he believes his daughter and Prince Harry have done their children, Archie and Lilibet, a huge disservice by keeping them away from their grandparents. "I think they are being deprived of seeing all their grandparents and I think they are being deprived of seeing all their relatives and I think that's terribly unfair to them," he said.
Thomas added that Meghan and Harry should take their children and return to the UK so they can repair the rift within the royal family and give the kids a chance to spend time with their grandparents. In addition, Thomas claims that the Sussexes are safer in England. "I would like them, all four of them, to go back to England and fulfill their duties," he said. "It's better for the children and it's better for them. They are cheating their children. They also get much better protection in England than in Montecito."
As for the possibility of making amends with his daughter, Thomas says that, if Meghan and Harry can reconcile with the royals, then there is hope for them as well. "I would like to see them maybe make up with the Queen and make up with his father, and then we can make up," he said. 
Meanwhile, Meghan hasn't seemed to express interest in mending fences with her father at this point.