Which Of William And Harry's Passions Do Kate Middleton's Kids Share?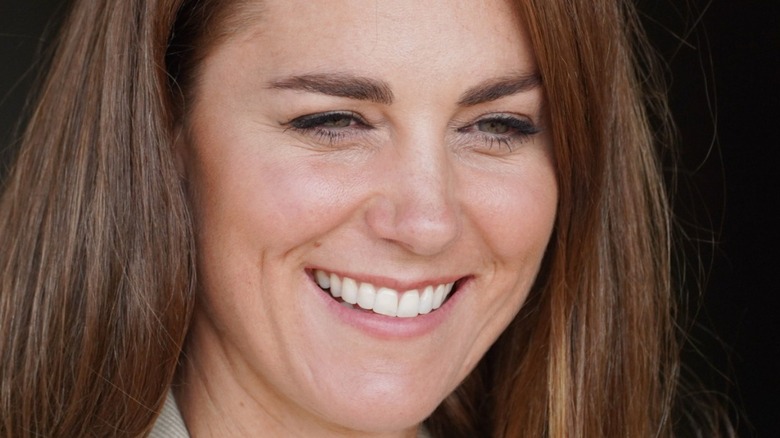 Wpa Pool/Getty Images
Prince George, Princess Charlotte, and the tiniest prince, little Louis, are without a doubt the most adorable members of the royal family. It's –- mushy alert! — nothing short of heartwarming to see them enjoying sweet family moments with the future king and queen of England, although we prefer to call them Wills and Kate. (After all, we colonials, even the most ardent royalists among us, are technically not subjects of the crown, so perhaps they'll excuse our American informality.)
On a slightly more somber note, we're glad that the young prince and princess appear to be experiencing a far happier childhood than was the case for their dad and their Uncle Harry. After all, Prince Charles and Princess Diana separated when Harry was just 8 years old (via Biography), which is the same age George is now. Harry was just 12 years old when his mother died, and William was only 15. Before we soak up another box of Kleenex, may we just say how fervently we wish that a similar tragedy never befalls the littlest Middletons (or Mountbatten-Windsor, or whatever their last name is). Now back to happier matters: What are the youngest royals into these days? Kate Middleton recently shared an interesting tidbit about one of their interests that all three share with their dad and their uncle.
It seems the royal kids are all about aviation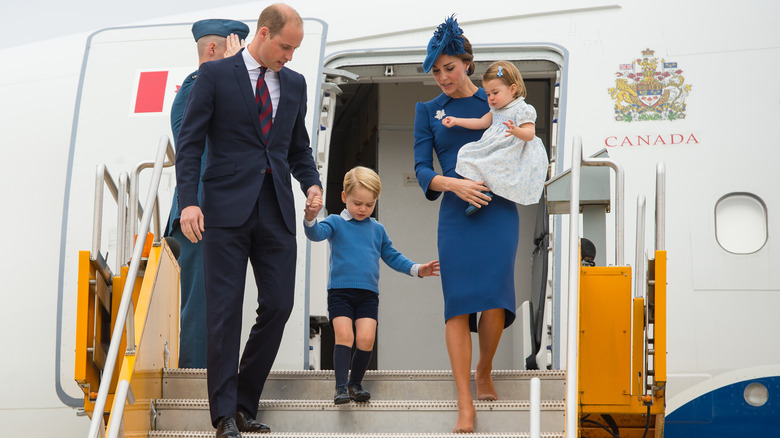 Pool/Getty Images
Kate Middleton, or, to be all formal about it, the Duchess of Cambridge, paid a recent visit to a Royal Air Force (RAF) base. She was there to thank all of the military members and civilian defense workers who'd helped to evacuate thousands of refugees from Afghanistan — refugees who included a number of children and babies, something sure to touch the heart of this mom of three. While the duchess was there, she spoke with Loadmaster Sergeant Mark Curtis, who was later interviewed by People. When the magazine asked him if he had any news to share about Kate, this is what he told them: "She did mention that her children are very interested in aircraft."
Well, isn't that adorable! It seems the young'uns may be chips off the old royal block. Prince William, after all, was a search and rescue captain in the Royal Air Force for several years before taking up his princely duties. Prince Harry, while he served in the Army instead, nevertheless served as an Honorary Air Commandant to an RAF detachment in Suffolk until stepping down from that role earlier this year (via itv News). So will Georgie, Char, and Louie all be in uniform someday, and/or piloting their own planes? Only time will tell.