Jennifer Garner Reveals All The Things She Can't Live Without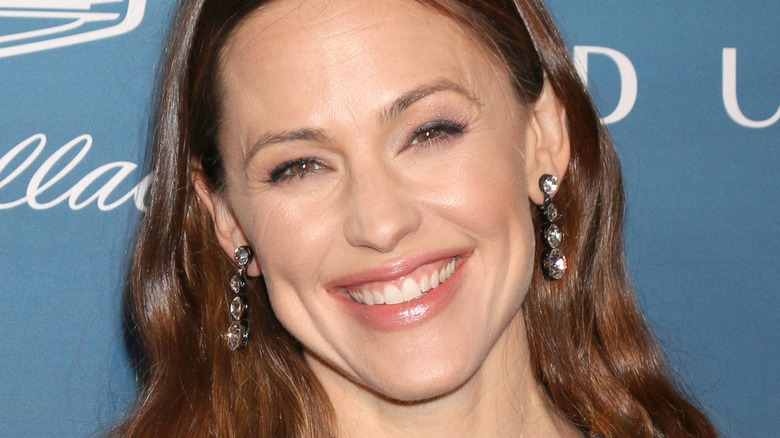 Kathy Hutchins/Shutterstock
We may receive a commission on purchases made from links.
Jennifer Garner has been working in Hollywood since the early 1990s. She got her big break when she was cast in the hit television show "Alias" in 2001 and has since appeared in numerous films like "13 Going on 30," "Elektra," "Love, Simon," and more (via IMDb). The adorable actress shares snippets of her life on Instagram, including videos of her trying new recipes and working with charitable organizations — further proving why she's one of the most beloved women on the big screen.
In addition to being a talented actress, Garner is a supermom to her three children, Violet, Seraphina, and Samuel, who she shares with her ex-husband Ben Affleck. She also gracefully balances her career and motherhood alongside her duties at Once Upon a Farm, an organic food company she co-founded. So, how does Garner do it all? With a little help from these essential things she can't live without! 
Jennifer Garner can't live without these practical items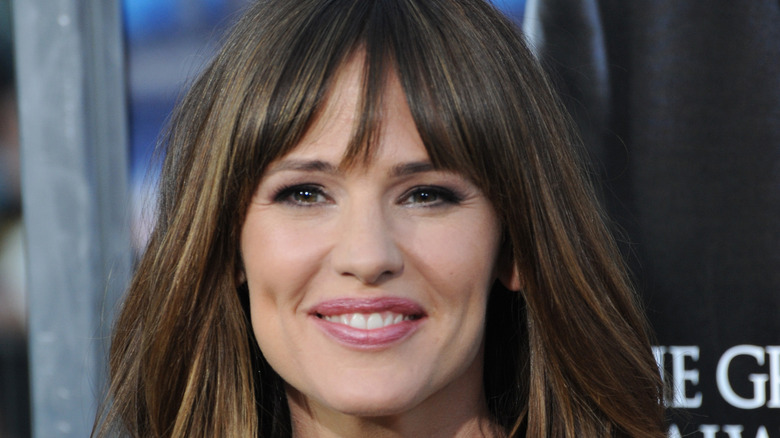 Jaguar PS/Shutterstock
Jennifer Garner spoke to The Strategist in 2020 about her 10 favorite items and revealed why each was essential to her daily life. The first item she mentioned during the interview was her favorite Paper Mate Flair Original Fibre Tip Pen. As someone who considers herself a diligent notetaker, it makes sense that Garner would want to have her own pens with her wherever she goes. "I get so panicked at the idea of not having a pen with me. If you look in my bag when I'm really busy, there are about ten in there," she explained. "I like the drag and friction of felt tip on paper more than I like a rollerball. Some felt-tip pens are more like little markers, though, and they will bleed through. You cannot live life with a pen that's going to bleed to the other side."
Next up was the Shinola Grid Journal. Garner explained that the notebook was extremely versatile because of its gridded layout. Without the regular lines, she can take notes in every direction on the page.
Jennifer Garner keeps extra ponytail holders on her at all times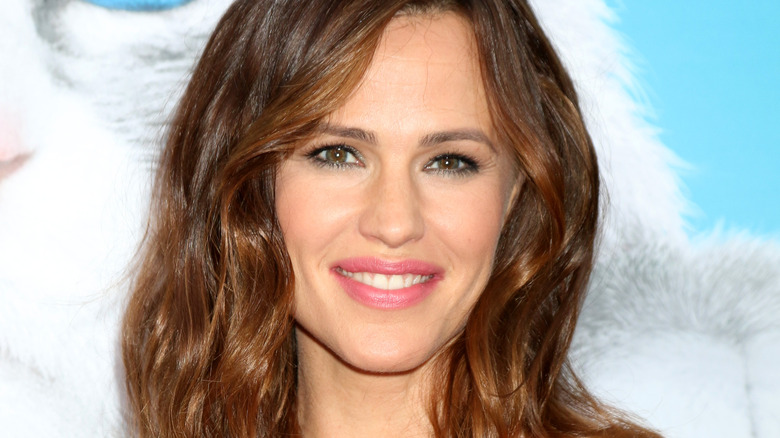 Kathy Hutchins/Shutterstock
In addition to practical items like pens and journals, Jennifer Garner loves to keep certain self-care products on hand as well — like her metal-free ponytail holders. "My hair goes up and down anywhere from three times an hour to three times a day. Even if I already have one of these in my hair, I need one on my wrist for a girlfriend or my daughters. That's just being a strong woman: You always have a hair tie for a friend," Garner told The Strategist. 
Rounding out her collection of products that she can't live without, Garner said she loves her Stila Convertible Color Dual Lip and Cheek Cream, Reed Clarke hairpins, and Virtue Healing Oil, all of which help her maintain her gorgeous appearance on the go. She also included some helpful kitchen items that have starring roles in her Instagram stories, including her KitchenAid Mixer, Knapp Cast Iron Scrubber, and her trusty Barefoot Contessa cookbook. Garner wrapped up her list with an honorable mention for the fitness classes she swore by during quarantine, courtesy of Beth Nicely at The Limit.