What We Know About Kristin Chenoweth's Boyfriend, Josh Bryant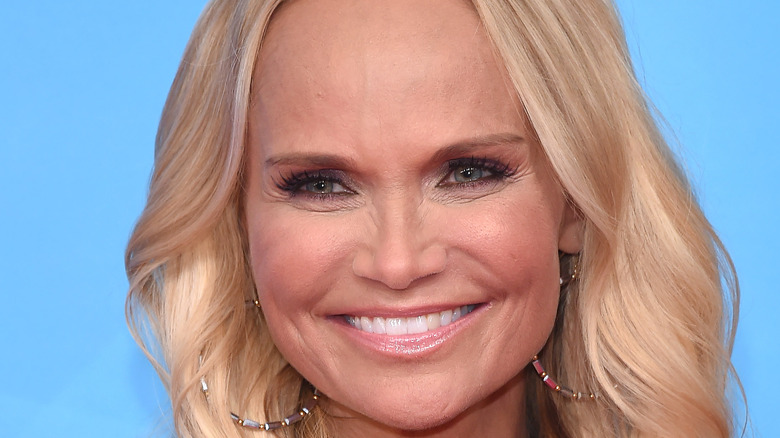 DFree/Shutterstock
Actor and singer Kristin Chenoweth has been serving some serious couple goals through the pandemic. The "Schmigadoon!" star is currently dating the musician Josh Bryant. According to People the pair first got together in 2018 and have ridden out the pandemic together. So, here's what we know about Kristin Chenoweth's boyfriend, Josh Bryant. She's introduced him to some of her biggest passions and she's even given fans a hint at what their intimate life is like. However, fans may not be hearing wedding bells anytime soon.
US Weekly reported that the Broadway sensation and Bryant were first spotted holding hands in August 2018. She told the publication that the pandemic worried her a little bit. "I think I maybe had a crying moment and I said, 'Are you ever going to? Are you going to break up with me?' Because, you know, we were together 24/7," she said. "That is really a testament to our relationship. He just held my hand. I think I held his at different times, and we were there for each other. That's really what it's about."
People writes that Bryant is in a country music band but he isn't well versed in Broadway. Chenoweth has ensured that's changed, though. She took him to see "The Lion King" and told the publication, "I kept telling Josh to get ready, but we both cried."
Here's everything you need to know about Josh Bryant.
Bryant is musical too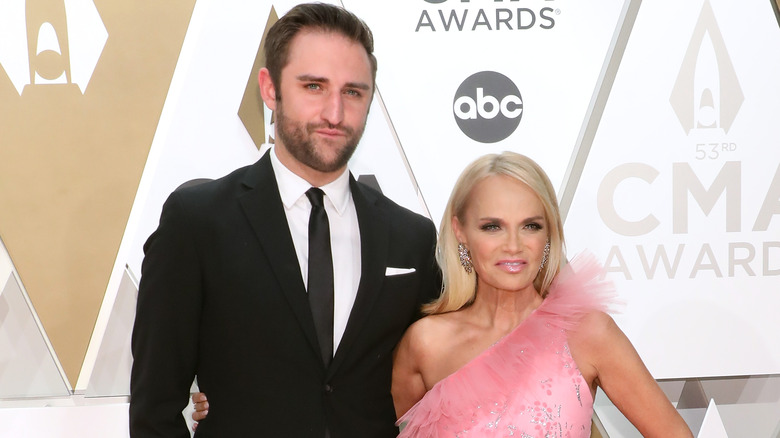 Taylor Hill/Getty Images
While he may not be familiar with the musicals of Broadway, Josh Bryant has musical talent just like Kristin Chenoweth. Distractify writes that he's best known as a guitarist for the country band Backroad Anthem.
And in the past, Chenoweth has been open about the unique pressures and problems that can come with dating someone who has an equally busy work schedule. After she walked the red carpet alone at the 2019 Tony Awards, she told Us Weekly, "Well he's a guitarist, so he plays ... He's got a gig tonight in Nashville. So date nights are usually spent watching Dr. Pimple Popper or Fosse/Verdon. It's one of the two."
As Broadway and music events closed down during the pandemic, the couple had the opportunity to spend a lot more time together. And Chenoweth revealed that they're getting the most out of it. During an interview on "Watch What Happens Live" with host Andy Cohen, the actor was asked how the couple were finding it. She answered,"'a lady doesn't speak on those such things, but it's been great," but later said.
He hasn't proposed ... yet
Kristin Chenoweth and Josh Bryant have gone through the monumental event of the pandemic together. Yet the Daily Mail reported that they've been seen smiling, walking their dog around their Beverly Hills neighborhood. She also revealed that he's introduced her to the world of TikTok. "My boyfriend is 14 years younger than me. Thus, I'm good at TikTok," she told People, "I didn't know what TikTok was, I didn't necessarily want to do TikTok. Now I love TikTok with his help."
They absolutely seem to have made the most of lockdown together. However, it doesn't seem likely that Bryant will propose just yet. And in an interview, Chenoweth revealed that she doesn't necessarily need a ring from the musician. Distractify writes that the Broadway singer said, "I don't know if I need a ring I just need the commitment, and I got that. Snap."
While he may not have put a ring on it just yet, the couple is TikTok couple goals and on his birthday on September 2, Chenoweth wrote on Instagram, "You light up my life @joshbguitar happy bday!"