Why This Celebrity Chef Isn't Laughing At Keke Palmer's Met Gala Food Joke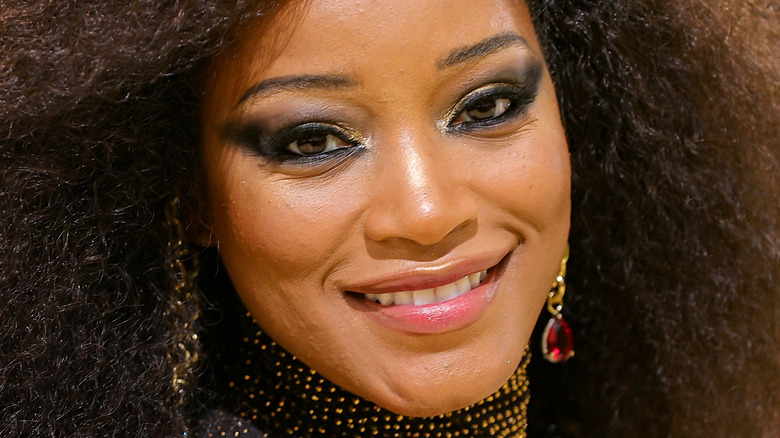 Theo Wargo/Getty Images
"The Cut" called actress Keke Palmer "the star of the Met Gala" but this may now be true for some of the wrong reasons. The "Hustlers" star arrived on the red carpet of the prestigious New York City event wearing a sparkly Sergio Hudson gown and proceeded to host the livestream of the evening for "Vogue" (via Today and Essence). She also made a splash when she jokingly insulted the food served at the party — and now, the chef behind the cuisine is defending himself (via Page Six).
Taking to her Instagram Story, Palmer shared a photo of her meal from the evening, writing, "This is why they don't show y'all the food. I'm just playinnnn." In the picture, it appears what she was served is rather sparse, and barely fills the plate. But Marcus Samuelsson, a Food Network personality, restaurateur, and author who prepared the food for the Met Gala, and incidentally has also cooked for Barak Obama, does not think Palmer's jibe is so funny (via Food Network).
According to TMZ, Samuelsson says the photo the star shared is only one course of three that were served to the famous attendees of the gala, tickets for which cost between $30,000 and $50,000. And there's more he has to say in response to Palmer's joke.
Twitter takes sides over Keke Palmer's Met Gala food diss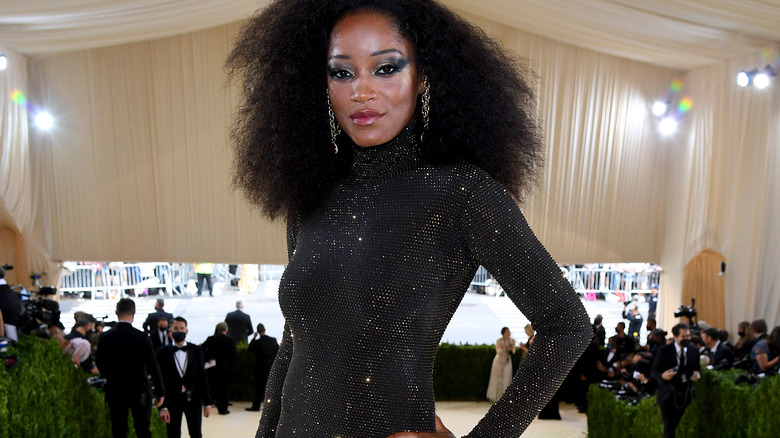 Kevin Mazur/mg21/Getty Images
As Samuelsson, who hand-picked a team of chefs to create a plant-based meal for the Met Gala, told TMZ, most of the feedback he got was very positive. He added the dishes, served to the likes of Justin Bieber and Kim Kardashian, included pumpkin watermelon salad, and an apple topped with chocolate mousse.
The chef also stressed that Palmer's plate was not topped fully with roasted mushrooms, tomato salad with corn, and zucchini slices (via Page Six).
Meanwhile, on Twitter, Palmer's share about the food received a divided response, with one person commenting, "It's okay Marcus, not everyone has to like your food." But someone else said, "So many of the ladies she interviewed were looking forward to eating after starving all week to fit their dresses–I almost felt sorry for them (not seriously) when I saw that plate. I mean, for $35k per plate that was a sad showing."
On the other side of the aisle was this tweet: "Not everyone gets to be Keke some ppl have to be low wage restaurant workers. I'm grandma taught if you can't say something nice don't say anything at all, guess hers didn't impart those words of wisdom Personally I thought the menu sounded amazing."