How Selena Gomez Fans Made Things Awkward For Justin Bieber At The Met Gala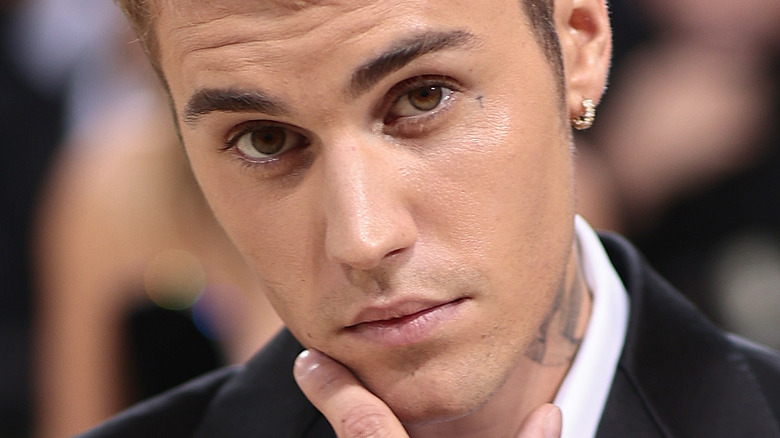 Dimitrios Kambouris/Getty Images
It may seem like a million years ago, but remember when Justin Bieber and Selena Gomez were a couple? The two stars became an item in 2010, and dated on and off for eight years (via People and W Magazine). Then, just months after their last breakup, the "Peaches" singer said "I do" to model Hailey Baldwin.
To be fair, according to Insider, Bieber and Baldwin had known each other for more than a decade when they got hitched. But the whirlwind romance still left some Gomez fans feeling resentment toward Bieber, especially after the foodie accused her ex of emotional abuse (via NBC News).
Gomez has moved on, dating several other stars outside of her relationship with Bieber, including The Weeknd (via Stylecaster). But some of her supporters clearly haven't, considering a recent display at the Met Gala earlier this week.
Indeed, according to Page Six, when Bieber and Baldwin walked the red carpet at the exclusive event — Gomez was not there — her fans made things kinda awkward for the couple.
This is not the first time Selena fans have come for Justin and Hailey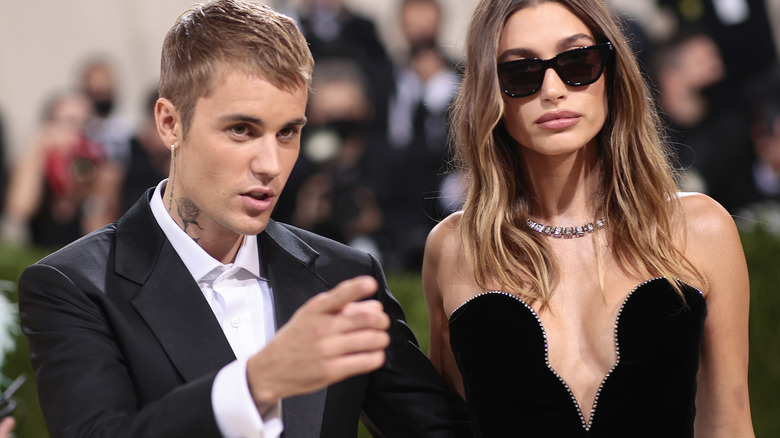 Dimitrios Kambouris/Getty Images
As Page Six reports, the pop star and his model wife were greeted with chants of "Selena" as they posed their way down the red carpet at the Met Gala on Monday. In a video posted to YouTube, it appears the duo is ignoring the taunts.
Of course, this is not the first time that Gomez fans have come for the couple, with Bieber having to previously defend his wife against overzealous supporters of his ex who encouraged others to attack Baldwin online (via Elle).
"It is extremely hard to choose the high road when I see people like this try and rally to gather people to bully the person I love the most in the world. It is not right," the superstar said via Instagram following the incident.
For her part, Baldwin said, "I usually stay quiet and don't acknowledge these things because I need to protect myself and my mental. But it has truly gotten to a level of anger and hate that is shockingly unhealthy and sad."