Why Fans Are Freaking Out Over Orlando Bloom's Recent Encounter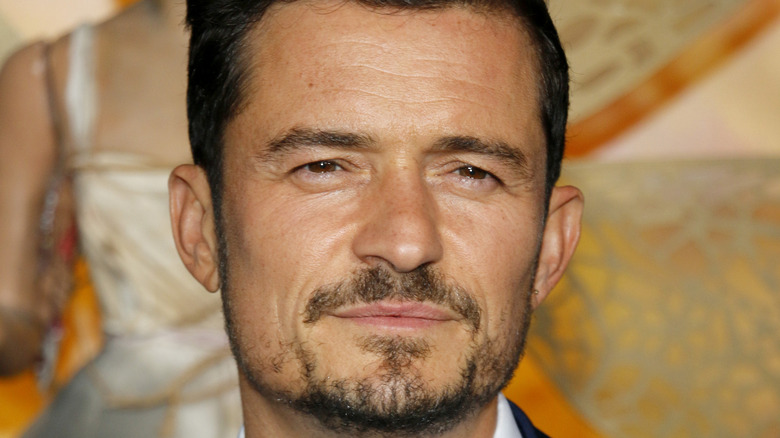 Tinseltown/Shutterstock
Orlando Bloom is a big Hollywood star, worth about $40 million — thanks to his starring roles in the "Lord of the Rings" and "Pirates of the Caribbean" (via Celebrity Net Worth). And, like anyone with a stressful job — or maybe even just with a job in general — Bloom understandably needs to take some time to blow off steam.
And for Bloom, that appears to be paddle boarding. The actor has been spotted paddle boarding a number of times, most notably in the nude. Back in 2016, Bloom was photographed fully nude whilst paddle boarding off the coast of Sardinia with his then-girlfriend, now-wife Katy Perry (via Elle). Following the publication of the pictures, many were quick to point out the impressive size of Bloom's ... male appendage (via Just Jared).
Bloom, for his part, was humble about it, telling Howard Stern, "It is really not that big. Things are extended on cameras with a big telescopic lens. That was an optical illusion." He also claimed that if he had known he'd be photographed, he would've made sure to put some clothes on.
"Yes, it was extremely surprising. I wouldn't have put myself in that position if I'd thought it would happen," he explained. "I've been photographed a million times in a million ways. I have a good radar. We'd been completely alone for five days. Nothing around us. There was no way anyone could get anything. So I had a moment of feeling free." But in Bloom's most recent paddle boarding experience, he was not alone, but it wasn't paparazzi that were invading his space. 
Orlando Bloom can call himself a friend to the sharks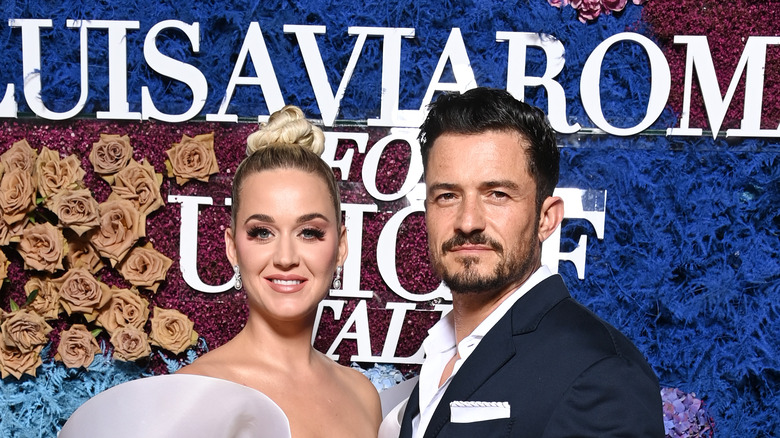 Daniele Venturelli/Getty Images
Now, Orlando Bloom is once again making headlines for his paddle boarding. This time, he was fully clothed, but instead of wife Katy Perry beside him as he paddle boarded, Bloom was joined by a great white shark (via Page Six).
Bloom posted a video of himself paddle boarding in Malibu on Instagram — next to him in the water, one can make out the outline of a shark. Ever the chill dude, Bloom simply captioned the post, "Paddle Boarding With Great Whites. When fear becomes your friend and @themalibuartist captures the moment."
Carlos G., @themalibuartist who captured the moment, posted it to Instagram as well, writing in part, "I've filmed many white shark & human encounters from above. The common characteristic I see in encounters is that both the humans and sharks are rather curious. I'm by no means a shark expert but it is my own curiosity that leads me to film them."
Many were impressed by Bloom's calm and bravado, with rapper 2 Chainz writing, "Hellllll naw," and makeup artist Michael Anthony saying, "You're WILD." Perry, for her part, shared, "Next time go out and put some peanut butter on, babe." The shark has yet to comment.