Tyra Banks Defends Olivia Jade Joining Dancing With The Stars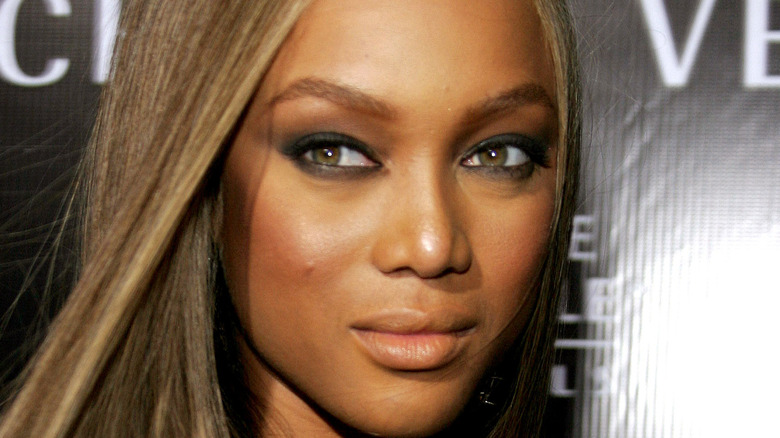 Tinseltown/Shutterstock
One of the biggest scandals of the past decade is undoubted "Operation Varsity Blues," which refers to the largest college cheating scam win history (via Vanderbilt Hustler). While many über-wealthy individuals and famous families were involved in the hustle, influencer Olivia Jade and her parents "Full House" star Lori Loughlin and designer Mossimo Giannulli became the face of the controversy. When the scandal broke in 2019, Jade dropped out of USC, lost her partnerships with high-end brands like Sephora and Amazon Prime, and was flooded with hate comments on her popular YouTube channel and Instagram account (via Esquire).
Since media coverage of the scandal has died down, Jade has returned to posting on social media and is even slated to appear on a wildly popular reality series. Earlier this month, "Dancing with the Stars" revealed that Jade will join Season 30, which is set to premiere in September (via People). Though the 21-year-old faced a lot of backlash for this decision, the series host Tyra Banks believes she deserves to be on the series (via Page Six).
Tyra Banks believes Olivia Jade deserves to be on Dancing with the Stars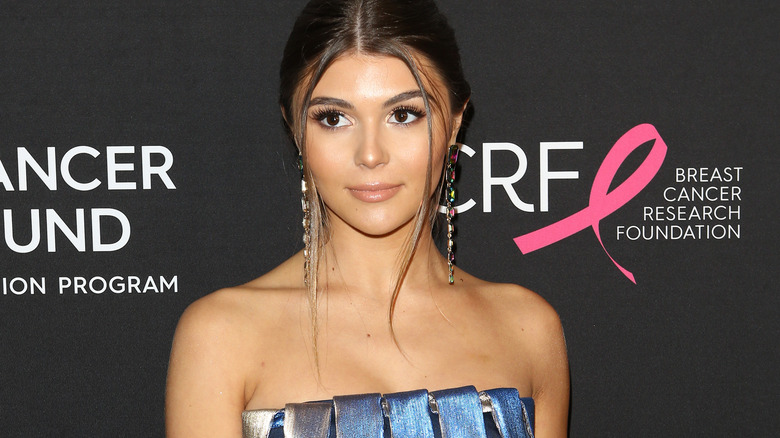 Kathy Hutchins/Shutterstock
In an interview with Entertainment Tonight, Tyra Banks defended Olivia Jade's decision to join "Dancing with the Stars." Banks believes that the YouTuber shouldn't let the scandal define her. She said, "I think Olivia is so brave. I think people don't know her, they know what happened to her." Banks doesn't believe Jade knew that her parents bribed the University of Southern California and pretended she was a crew team recruit. The supermodel continued, "She has said that she did not know about what was going on and it's really sad, and it's very hurtful when something publicly happens but you had nothing to do with it. So I trust that she says she didn't know."
Banks views Jade's presence on the show as an opportunity for Jade to reclaim her story. She explained, "She is having to deal with that and I think she's coming to 'Dancing With the Stars' to be able to tell her story and show her vulnerability." Jade sees her addition to the cast in a similar way. She previously told Entertainment Tonight that she is a big believer in second chances. The influencer said, "I am still young and I am still trying to figure it out and I hope that I just continue to grow every day. And I think because this process is so challenging, you learn so much about yourself, which I am excited for. [I'm] putting myself outside of my comfort zone."