Reba McEntire Shares Update After Scary Rescue From Crumbling Building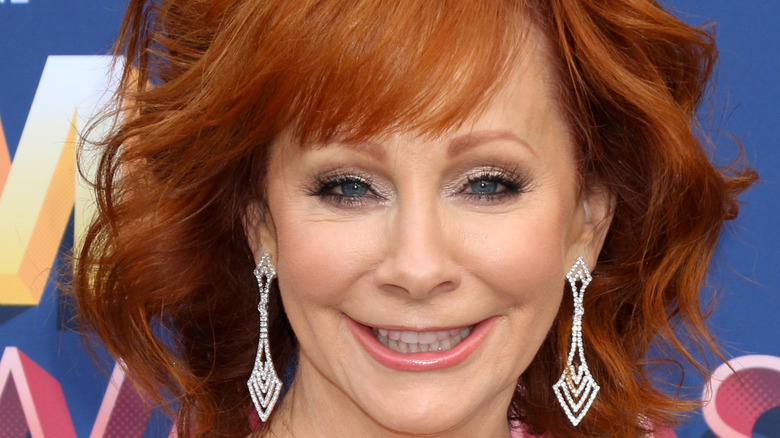 Kathy Hutchins/Shutterstock
Reba McEntire is one of the biggest names in country music and has cemented herself over the years as someone who will eternally remain a legend in the industry, but being a legend doesn't mean you'll never experience scary turns of events. The long-time friend of fellow legend Dolly Parton experienced a potentially horrific accident this week while visiting a historical site in Atoka, Oklahoma. According to Page Six, the 66-year-old singer was touring the historical grounds with her boyfriend, Rex Linn, and when they reached the second story of an old building, the building's staircase crumbled, leaving them stranded.
The building in question is three stories tall, but McEntire and Linn remained on the second floor until Atoka emergency officials rescued them (via USA Today). Five other sightseers were among McEntire and Linn, all of whom were rescued. There were no fatalities, only some slight scrapes and bruises, among the seven tourists.
McEntire remained calm during the event, and now, after processing it, has given fans an update on her condition.
It wasn't actually the first-second floor staircase that collapsed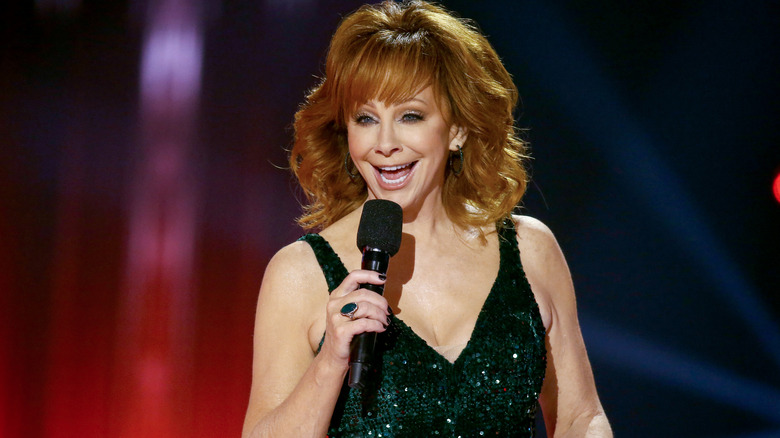 Terry Wyatt/Getty Images
We can't imagine what it must feel like to be in an old building when a staircase completely gives way, nonetheless on the second floor with no way down. Even in a circumstance like this, Reba McEntire waited patiently to be rescued. Her reaction is admirable, as we don't know that we'd have reacted the same way.
Now, the country music icon has released a statement regarding her wellbeing and their rescuing. McEntire told Entertainment Tonight, "While my team and I were in Atoka, Oklahoma, yesterday checking out an old historical building, a staircase collapsed. Thankfully, no one was seriously injured. We were safely evacuated from the building thanks to the quick response from the Atoka fire and police departments."
We couldn't be more thrilled that everyone made it out safely. After everyone was rescued, Travis Mullins, the City of Atoka's Emergency Management Director, revealed that it was the staircase leading from the second floor to the third and top floor that collapsed. However, it collapsed onto the staircase going down from the second floor to the first, meaning everyone was stuck on whichever floor they were on.
Thankfully, everyone was rescued successfully.