The Truth About Bling Empire's Anna Shay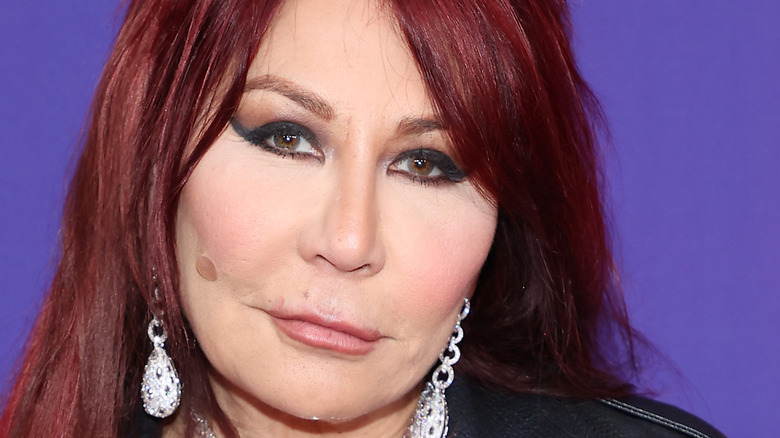 Amy Sussman/Getty Images
Between her huge closets and glitzy tiaras, Anna Shay really put the bling in "Bling Empire." If she wasn't flying her friends out to Paris in first class then she was going on extravagant shopping trips of putting those who crossed her in their place, per Paper Magazine. As Netflix has announced a second season of the reality show which has lifted the lid on the lives of the most fabulous and eccentric members of LA's Asian community, here's everything you need to know about Anna Shay. While her castmates have cash behind them, Shay has always lived a life of luxury.
It was pretty clear, within a few episodes of season one of "Bling Empire", that this is Shay's world and we're just living in it. However, Shay revealed that she'd been pretty mystified by the process of going on the show and wasn't sure what to do when she was paid for her part.
"I didn't know what to do with them [the checks.] I didn't cash them, then I got in trouble for not cashing them. I have them in a savings account. I'd like to have a party sometime. I don't think the money belongs to me. I think it belongs to the crew that had to put up with me," she told OprahMag.com.
It'd seem Shay had just as much fun while filming "Bling Empire" as she was to watch. And here's a little bit more about the main character herself.
Anna Shay is the richest person on Bling Empire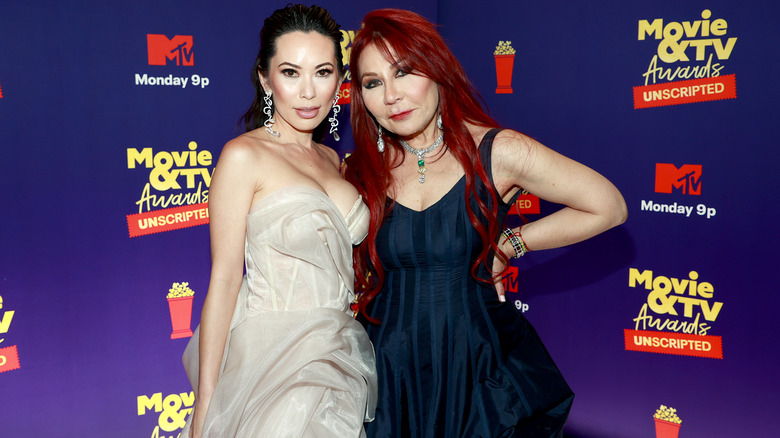 Matt Winkelmeyer/2021 MTV Movie And TV Awards/Getty Images
Season one of "Bling Empire" was shot between lavish lunches, extravagant parties, and shocking trips to make you totally envious. While a lot of cash was splashed during the series, it's been reported that Anna Shay is the wealthiest member of the cast.
Town and Country explains that Shay was born in Japan to the head of her international arms company, Edward Shay and Ai Oizumi Shay. She grew up in Tokyo and travelled the world. Marie Clare explains that it's because of the wealth of her family that Shay could be considered the wealthiest cast member on "Bling Empire."
According to the publication, Shay and her brother inherited their father's shares in 2006 and sold them on for $1.2 billion. This took her net worth to around $600 million. Shay told Town and Country that, when she became old enough, she expressed interest in working in her fathers business, Pacific Architects and Engineers. However, he said no. She said, "So I got married." She's currently training to become a licensed contractor and sharing snippets of her glamorous life with her 340k Instagram followers.
She didn't anticipate reality TV fame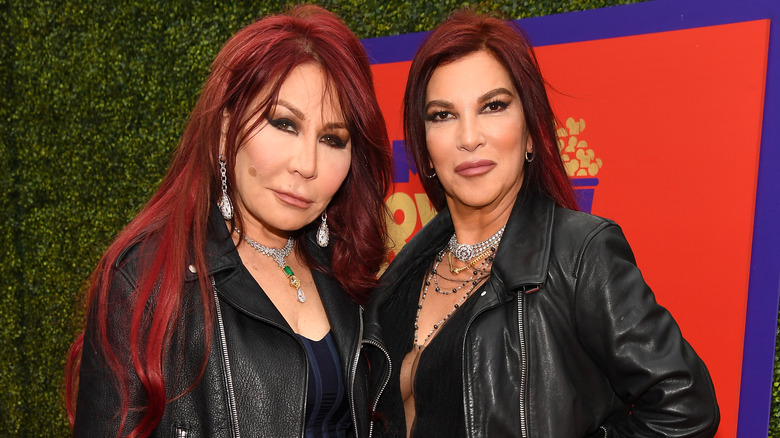 Kevin Mazur/2021 MTV Movie And TV Awards/Getty Images
Anna Shay may have become one of the biggest characters on "Bling Empire" but she never anticipated the fame and fortune it would bring her. She told OprahMag.com that when she started to talk to Jeff Jenkins about being part of "Bling Empire" she didn't think she'd end up on screen. Jenkins is the creator and producer of "Bling Empire" and according to Marie Clare, Shay already had a close personal relationship with him.
"The next thing I knew, I was sitting in front of the camera. I'm really quite shy, so it was hard. I never thought about doing this, especially at my age," she told OprahMag.com.
Since appearing on the show she's become a reality TV personality in her own right. However, she's admited that this passes her by a little bit. As her castmates have fully embraced becoming Instagram influencers, she said, "To this day, I don't understand the concept of this. How could somebody go up and say, 'Can I sponsor this?' It's so embarrassing. I just walk away, like, I don't know this person."
It'd seem that the slightly eccentric and always fun Shay that viewers have grown to love on screen is the same person off screen too.