The Truth About Billy Porter's Marriage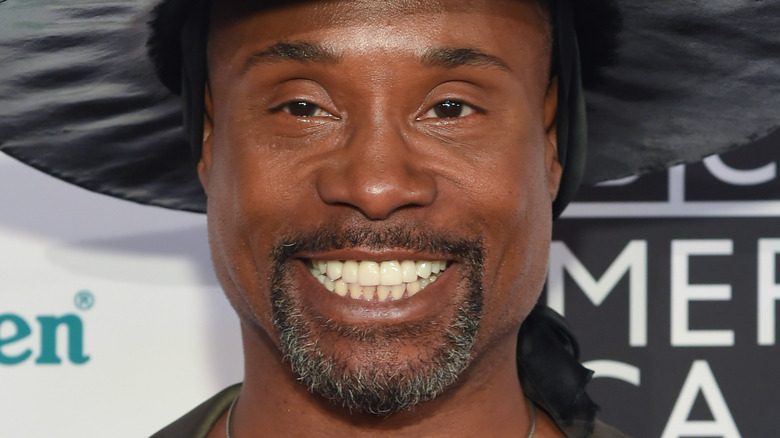 DFree/Shutterstock
Billy Porter is currently one of the biggest queer icons in the entertainment industry. We've previously discussed Porter's untold truth, as well as his best dressed moments, and of course, his career, including his role opposite James Corden and Camila Cabello in Amazon Prime's "Cinderella." Missing in our discourse, though, is discussion of his spouse, and that has to change.
Porter has been married since 2017, but just who is his husband? Well, his name is Adam Porter-Smith, and he's Billy's No. 1 fan. According to Good Housekeeping, the relationship between these two lovebirds dates back to 2009. Billy made the first move after seeing his now-husband at a dinner party at New York City's Sosa Borella restaurant. After spotting him, Billy knew he needed to sit next to Adam, and in the end, he did.
"I was cruisin' him as he walked up the street, and he stopped, and he was with us," Porter told People. "I was like, 'Oh, well, I'll be sittin' next to this handsome specimen tonight!" While the two began dating after this night, their fairytale love story didn't take off from there. They split but remained friends, and a few years later found each other again.
Billy Porter and his husband reconnected in 2015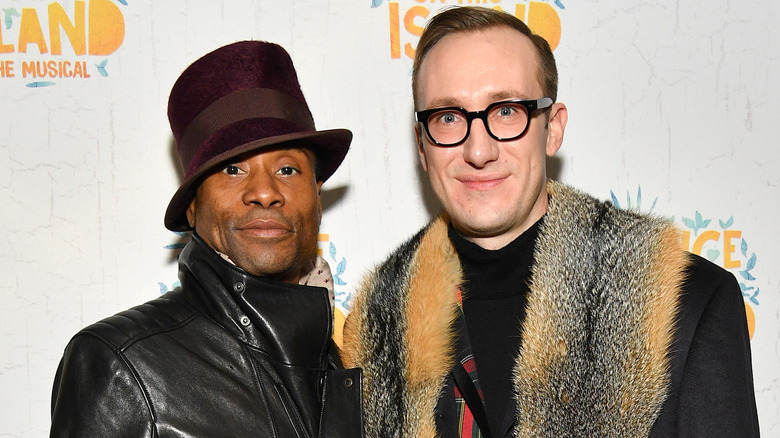 Dia Dipasupil/Getty Images
After Billy Porter and Adam Porter-Smith initially split a decade ago, the former met with his therapist and admitted that the latter was his true love. "I remember saying to my therapist, 'Now I know what love looks like, and it just walked out the door,'" the "Pose" star told People. "I didn't know what it looked like before, and it was after that that I realized: 'Oh, s***, that's the one that got away! But now that I know what it looks like, the next time it shows up, I will be ready.' I didn't realize it was gonna show up as the same person — but I'm grateful that it did."
The two reconnected in 2015 after seeing "Hamilton" together on Broadway. According to Good Housekeeping, Porter reached for Smith's hand and held it, prompting a conversation about their relationship after the show. "I felt it, and the tears came, and I pulled over, and he said, 'I love you, and I've always loved you, and if there's any chance, I would like another shot — I would like us to have another shot at this,'" Porter told People. 
"The yes came easy and immediately," Porter said. Their engagement came in December 2016, and they quickly married the next month, in January 2017. According to Good Housekeeping, they wanted to marry before Donald Trump's inauguration, as it was a symbol of hope amidst what they felt was a dark time.
This is what Adam Porter-Smith does for a living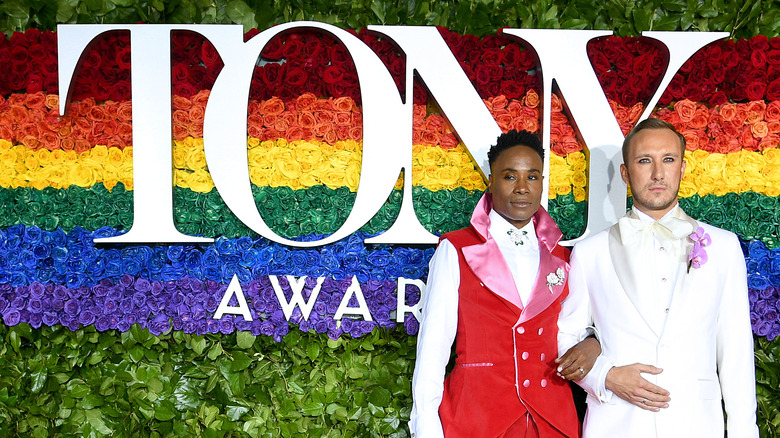 Dimitrios Kambouris/Getty Images
Billy Porter and Adam Porter-Smith have a fairytale love story, but who is Porter-Smith and what does he do? According to The Sun, he co-owns a luxury eyewear brand based in New York called Native Ken. Moreover, Porter-Smith studied at the California Institute of the Arts where he earned a bachelor's degree in theater in 2003. However, after graduating, he chose not to pursue theater, instead turning to sales, which would eventually manifest his luxury eyewear company.
Leading up to his work at Native Ken, Adam Porter-Smith worked with companies like Chanel, Jil Sander, and Marchon Eyewear. At the latter, he "increased sales annually by nearly 50 percent" (via PureWow). He showed at each job that he had a natural knack for sales and business, and this talent ultimately led him to co-owning his own eyewear brand.
Adam Porter-Smith's marriage to Billy Porter is his second, while their marriage is Billy's first, per The Sun. This in itself is actually inspiring, as it shows that everyone's perfect love is out there, even if it isn't their first. It's further inspiring for queer individuals and couples of all ages. Their love appears genuine and strong, and we couldn't be happier for them.