What Is Daniel Craig's Connection To Mark Strong?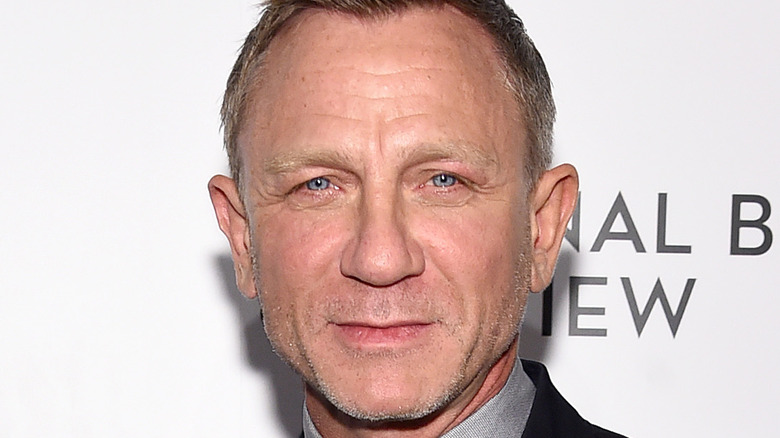 Jamie Mccarthy/Getty Images
It's unlikely you're aware of the BBC miniseries "Our Friends in the North," which ran for just nine episodes in 1996. But you've definitely heard of its core cast, all of whom are now A-listers. Among others, the show launched the careers of former Dr. Who Christopher Eccleston; James Bond himself, Daniel Craig; and, of course, his buddy Mark Strong, who starred in the "Kingsman" movies, "Cruella," and "Sherlock Holmes." 
Craig and Strong have rarely shared the screen in the years since, but the actors have remained close — even if Strong blames his friend for messing up one of the biggest auditions of his career. According to EW, Strong revealed on the British panel show "There's Something About Movies" that he was in the running to play the villain in one of the Pierce Brosnan Bond movies. 
The actor, who also missed out on "Game of Thrones" for an entirely different reason, recalled, "To celebrate, I went out for a drink and ... I overdid it." When the actor woke up the next day, Strong was in no state to audition but went ahead anyway and completely messed it up. "I just forgot my lines, couldn't remember what they were," he said. "I was sweating, it was a terrible experience, but I really learned from it." However, as Strong shared, "The irony was, the guy I was out the night before getting pissed with was Daniel Craig. So I blame him!" 
These two clearly go way back. 
Mark Strong picked Daniel Craig for an important role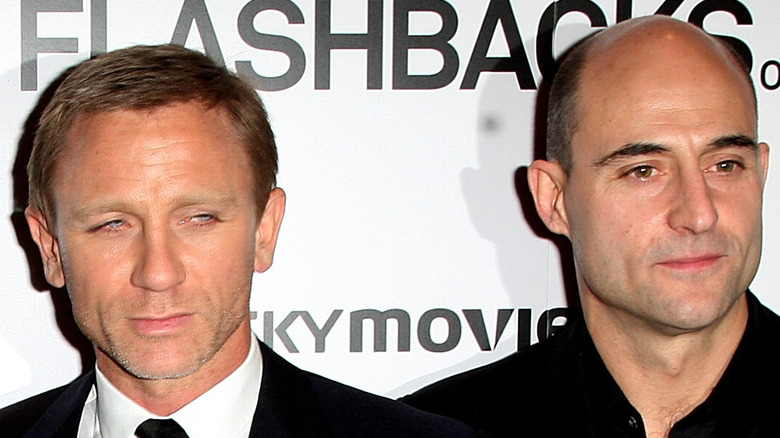 Dave Hogan/Getty Images
As EW notes, aside from being longtime friends and acting opposite each other on occasion, Daniel Craig and Mark Strong were also once roommates in London, and Craig is godfather to Strong's son. Strong admitted to the Daily Mail that he would've loved to get another shot at playing a Bond villain during his buddy's run, particularly "No Time to Die," Craig's swansong as the character. "We'd have had great fun, but I think maybe it's better that we're not doing it because people might not accept it as a genuine thing within the Bond movie, knowing that we're pals," he said. 
However, Strong also spoke out about how taxing his friend found the role, telling The Times in 2018 that he was surprised Craig went for another round as 007 since he was "totally knackered after the last one." He elaborated: "It's a really exhausting process; it takes a long time to shoot, there's a lot of press commitments, the action sequences and everything." 
The actors have been comparing war stories for decades at this stage. They shared an apartment immediately following "Our Friends in the North," with Strong quipping to the Mail, "We were young actors just at the start of our careers and we did have a great time." However, there's absolutely no competition between them, even if Strong fancies himself a decent Bond. As the actor reasoned, "It doesn't help to obsess about things that might have been."