The Time Ree Drummond Defeated Bobby Flay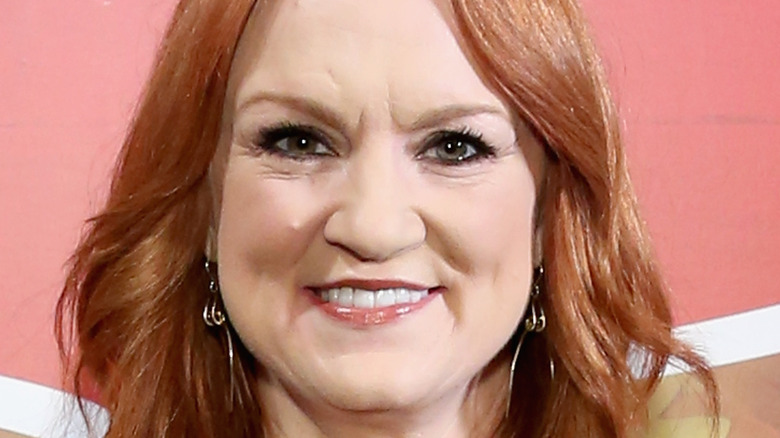 Monica Schipper/Getty Images
We may receive a commission on purchases made from links.
Food Network junkies are treated to cutthroat competition, Guy Fieri's commentary on "Diners, Drive-Ins and Dives," and diet-breaking recipes on the regular. The ever-changing combination of genres and cuisines have given rise to a portfolio of entertaining celebrities, including Ree Drummond.
Set on the range, Drummond's show "The Pioneer Woman" is described as "an open invitation into Ree Drummond's life" where she creates recipes and elegant celebrations in her Oklahoma home on the family's ranch (via Food Network). The popular show is based on Drummond's blog of the same name that shot to fame soon after it started in 2006. Drummond's success led her to publish numerous books that are on the NYT Bestseller list and got her the starring role in the Food Network's first-ever scripted Christmas movie (via Variety).
But her journey up the network's ladder opened many other doors, like the time she showed up on Chef Bobby Flay's show — and beat him. Read on to know more about the battle between them.
Ree Drummond found the competition very challenging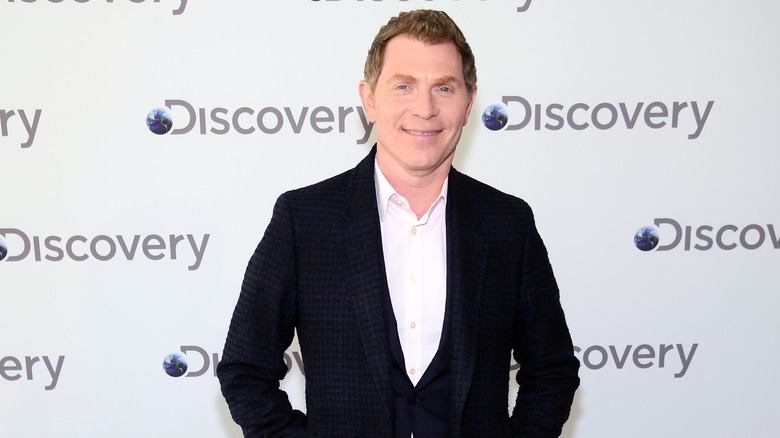 Dimitrios Kambouris/Getty Images
We can't compete with Chef Bobby Flay's schedule on Food Network — he challenges talented chefs across the country to "Beat Bobby Flay," creates mid-afternoon masterpieces in "Brunch @ Bobby's" and tests "absolute masters" of cooking in "Throwdown With Bobby Flay." One of the masters he challenged was Ree Drummond.
Drummond and Flay were to create a "Thanksgiving Feast" from scratch in the 2010 episode. It featured two gigantic roasted turkeys and a chaotic cook-off. Flay's sides included roasted brussels sprouts with pomegranate while Drummond went with the classic creamy mashed potatoes. It's been 10 years but we still think about Drummond's pecan pie every day, although Flay's pumpkin bread pudding looked as good as pixels can get. Drummond did end up beating Bobby Flay, making it a legendary crossover episode.
Later, Drummond noted in her blog, "Giving birth to four children had done very little to prepare me for the demands of such a challenge."