Full Balayage Vs. Partial Balayage: Which Hairstyle Is Right For You?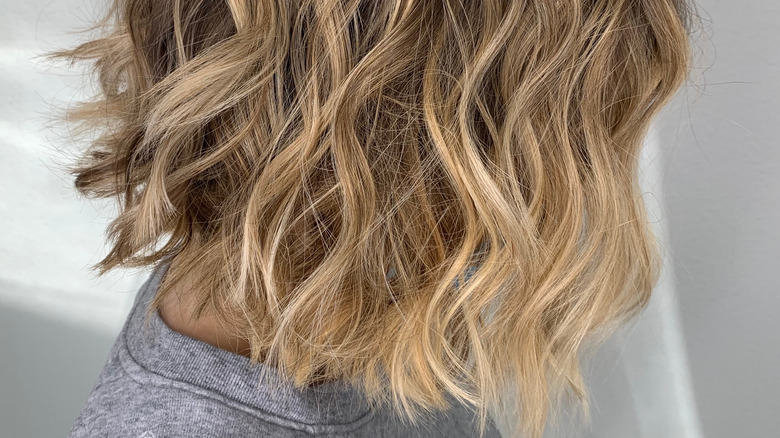 Sophie Hartmann/Shutterstock
Balayage is a hair trend that has been giving highlights a run for their money. Although balayage was invented in the 1970s (via Maxine Salon), it has been gaining traction in the hairstyling industry since the late 2010s and early 2020s, according to Elle and Marie Claire. Balayage works by hand painting your hair's strands and saturating the color at the tips in a manner that follows the patterns of your hair's growth. With this technique, you can say goodbye to chunky highlights that look like stripes for a more natural look without pesky regrowth lines, and can even wait months between touch ups.
While balayage may sound like the end all be all and you may be getting ready to book your appointment this second, there are some details to consider before you take a trip to your favorite salon. Many may not know that there are two main types of balayage: full and partial. But which one best suits your hair's needs? Keep scrolling to find out.
These are the differences between full and partial balayage you should know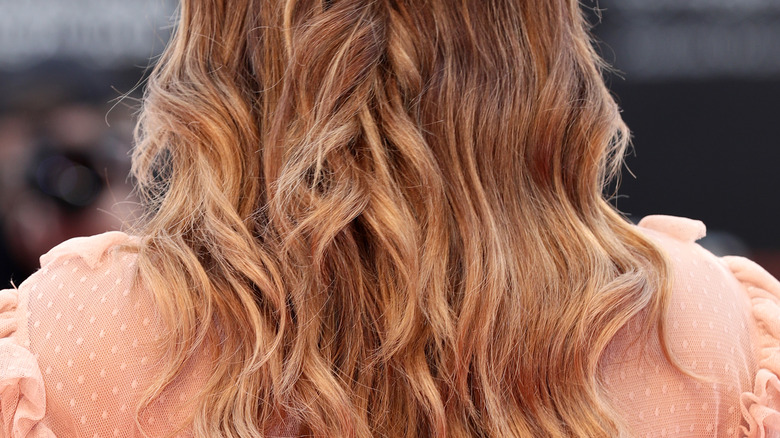 Vittorio Zunino Celotto/Getty Images
Full balayage is applied throughout the entirety of your hair for an all over, lightened look. Josh Wood, Redken's Global Colour Creative Director, told Marie Claire that this full process can take around three hours, while Blushing Beauty Salon reported that the average cost is anywhere from a whopping $250 to $500 bucks. With full balayage, you are getting a more dramatic change with your hair being bleached about five to seven centimeters from your roots.
However, partial balayage offers a more subtle enhancement of color as it is placed in sections, typically on the outer layer of the hair near the face to frame it, and is concentrated at the tips. Partial highlighting typically costs around $70 to $130 dollars, and only takes around 45 minutes to complete.
There's no doubt that balayage has proven to be one of the most exciting hair trends today. Whether you should choose full or partial balayage depends on the intensity of the color change you're going for, your budget, and the time you're willing to spend. Either way, you hair will be livened with a flattering burst of color.