Anthony Johnson's Net Worth At The Time Of His Death May Surprise You
Best known for his role as Ezal in the 1995 film "Friday," as well as appearances in "House Party" and "Lethal Weapon III" (via IMDb), actor Anthony Johnson has sadly died at the age of 55. TMZ broke the news of his death, after Johnson's nephew told the outlet that Johnson was "found lifeless in a store earlier this month in Los Angeles." Johnson was reportedly rushed to hospital, but pronounced dead on arrival. No further information about the cause of his death has been released.
Working alongside the likes of Ice Cube, Dr. Dre, and Jamie Foxx, Johnson was also a successful stand-up comedian on the Los Angeles circuit.
Over the course of his career, Johnson starred in over 40 roles, including a rumored return to the "Friday" franchise in its fourth and final film "Last Friday" (via The Sun), slated for release in 2023. So how much was the actor worth at the time of his death?
Anthony Johnson's father Eddie Smith founded a pivotal group for Black stuntmen in the '60s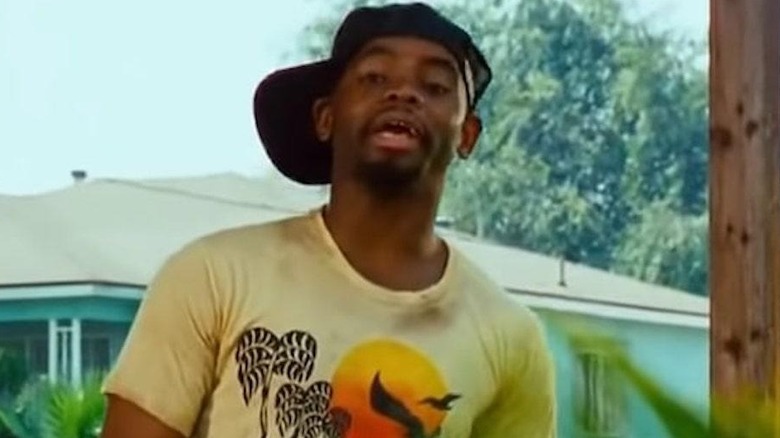 New Line Cinema
According to Celebrity Net Worth and Glamour Path, Anthony Johnson was worth an estimated $100 thousand at the time of his death. The star, who earned his fortune as an actor and comedian, had a foothold in the industry at an early age thanks to his father.
Johnson's father Eddie Smith was a movie stuntman (via the Independent), who also co-founded the Black Stuntmen's Association in the 1960s (via Marketplace). Before forging his own path, Johnson worked as an extra stuntman for his father before meeting comedian Robin Harris in 1989 (via Ice House Comedy). Harris was the one to encourage Johnson into a career in stand-up comedy, and that's where he eventually found his calling.
Before long, the actor was starting to make a name for himself. He eventually caught the attention of Dr. Dre before becoming a recognizable face in dozens of television shows and films throughout the 1990s.