Why The 2021 Emmys Was More Like A Party Than An Awards Show - Exclusive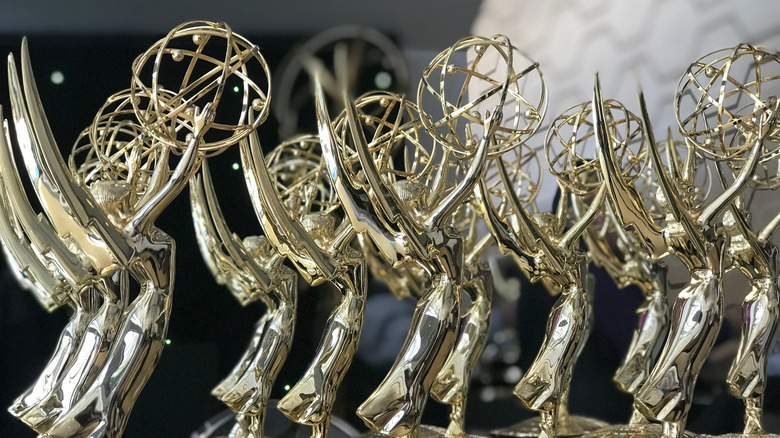 Joe Seer/Shutterstock
Last night, the Emmys were held, and the world voiced opinions on the winners, the fashion, and the lack of masks and social distancing.
"And The Emmy for the 'ultimate in hypocrisy, [no] masks, no social distance,' goes to CBS 2021 Emmy Awards," tweeted one person. "Things we've learned: Covid rules never count for celebrities," another said online. Even actor Seth Rogen spoke on the topic while up on stage. "Let me start by saying: There's way too many of us in this little room. What are we doing? They said this was outdoors — It's not! They lied to us" (via The Daily Beast).
Mark Bowden, an expert in human behavior and body language and a member of The Behavior Panel, however, says a message was sent, as "Hollywood signaled to the world the end of social distance and the beginning of a new age of high-spirited support and close celebration."
'Coming together will be the way forward,' expert says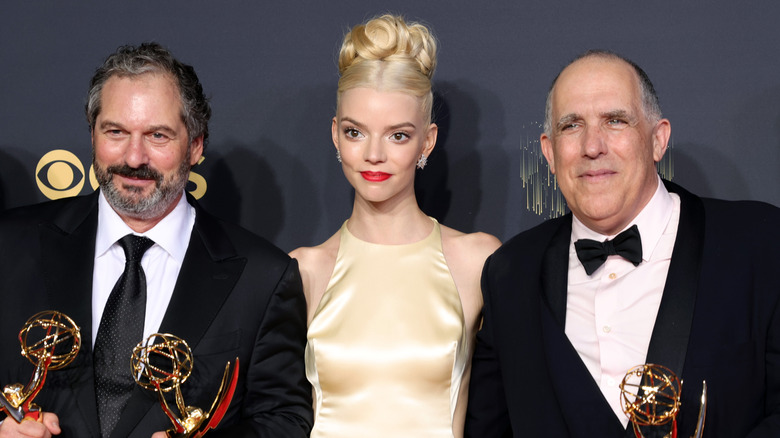 Rich Fury/Getty Images
When exclusively talking with The List on the topic of celebrities not being distanced at the Emmys, Mark Bowden stated that, yes, since the start of the COVID-19 pandemic, this has been the awards ceremony with the least amount of social distancing. He considers this a message about what must be done to help get through the pandemic, though.
"The excitement of people so close together was physically palpable and clear," he said, with everyone hugging, singing, and dancing. "It was a strong message to the world ... that coming together will be the way forward."
For instance, Anya Taylor-Joy told People last month that "Emmy night will be the first time that [the team behind 'Queen's Gambit' is] actually in the same room and [hopefully] get to hug each other." While some did not appreciate the lack of precautions, there were plenty of hugs, lots of celebrations, and some well-deserved wins.