Robin Roberts Reveals Why She Was Nervous To Interview Barack Obama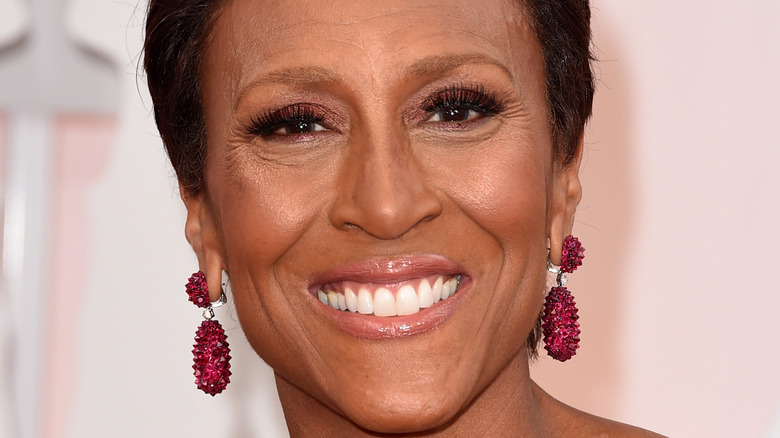 Jason Merritt/term/Getty Images
Interviewing any celebrity can be a nerve-wracking task, but that feeling of apprehension is sure to multiply when it comes to speaking with the President of the United States. That's exactly how esteemed newscaster Robin Roberts felt when speaking to Barack Obama in 2012 for ABC World News (via YouTube).
At the time of the interview, the topic of same-sex marriage was making headlines (via The Guardian). Roberts of course brought this issue up, especially as former President Obama had previously been hesitant to share his stance on the matter. But, as Obama explained to Roberts, his perception had changed since then. "At a certain point I've just concluded that for me personally, it is important for me to affirm that I think same-sex couples should be able to get married."
As Roberts explained to Diane Sawyer and George Stephanopoulos back at the ABC World News Desk, the two did talk about other issues but "the majority of the interview was on same-sex marriage and he had a lot more to say about that."
Robin Roberts was afraid she would be 'outed' as a result of her conversation with the former president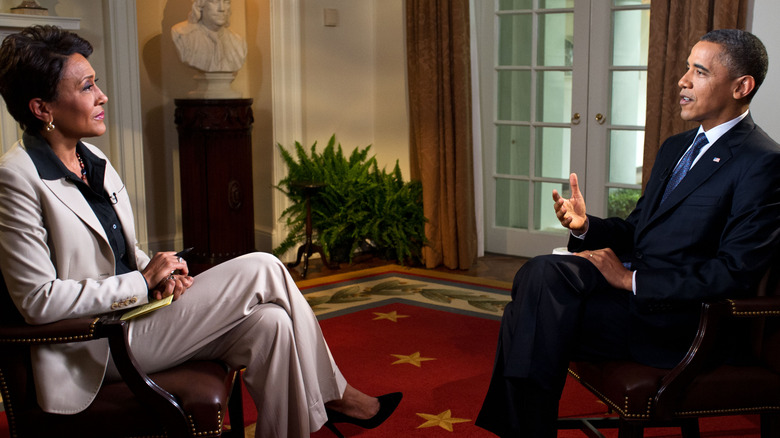 The White House/Getty Images
Nearly a decade later, Robin Roberts recalled that stand-out moment of her career during an episode of her new Disney+ series, "Turning the Table with Robin Roberts." When asked by Debbie Allen what was the "biggest interview that gave [her] stage fright" (via YouTube), Roberts said she was going to "get real." She revealed that when she was invited to go to the White House for that interview, she was diagnosed with a rare blood disorder, myelodysplastic syndrome (via ABC News).
Prior to meeting the president, his team said he was "most likely to change his stance on marriage equality." At the time, Roberts hadn't spoken about her sexuality publicly (via CNN), and she wasn't ready for the world to ask questions. "My bosses, my family, everybody — if I was walking down the street with [my partner] Amber I'd introduce her as my girlfriend," the journalist explained before Sofia Carson added that Roberts wasn't "ready for the world" to know.
This weight on Roberts' shoulders almost made her cancel the interview. "And I'm thinking, Robin René Roberts. This man is going to change the course of so many lives, and you're afraid that you're going to be outed?" she explained, adding that she told herself she would march there and do the interview –- which she did.