Yvonne Strahovski Has Some Thoughts About Coming Back For A Dexter Reboot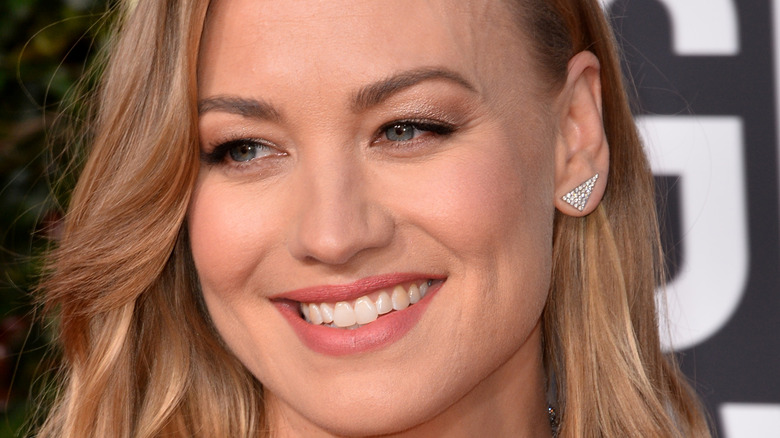 Featureflash Photo Agency/Shutterstock
Before she became the much-hated Serena on "The Handmaid's Tale," Yvonne Strahovski played another villain on Showtime's "Dexter." The Australian actress made her debut as Hannah McKay during season 7, playing a woman who murdered several victims, including her own husband. While Michael C. Hall's Dexter originally planned to kill her, he wound up falling for McKay, who kept his serial killer secret to herself after she was arrested. McKay escaped from jail and was able to reunite with Dexter during the show's final season. While they don't wind up together, McKay does flee Miami for Argentina with Dexter's son, Harrison (via Today).
And although some viewers weren't fans of McKay, Strahovski defended her character, explaining to Vulture that, "What she wanted from day one was a partner and a lover to help fulfill her dream of a simple life, to get away from all the attention she has from being known as a serial killer since the age of fifteen. That's why she does what she does. She kills those who get in her way of that life. And she feels incredibly lucky to have met Dexter; neither of them has to hide in front of the other. What are the odds of that happening?"
With Showtime announcing earlier this year that it was rebooting the series, is it possible that Strahovski might make an appearance on "Dexter" once again?
Yvonne Strahovski hasn't heard anything about the Dexter reboot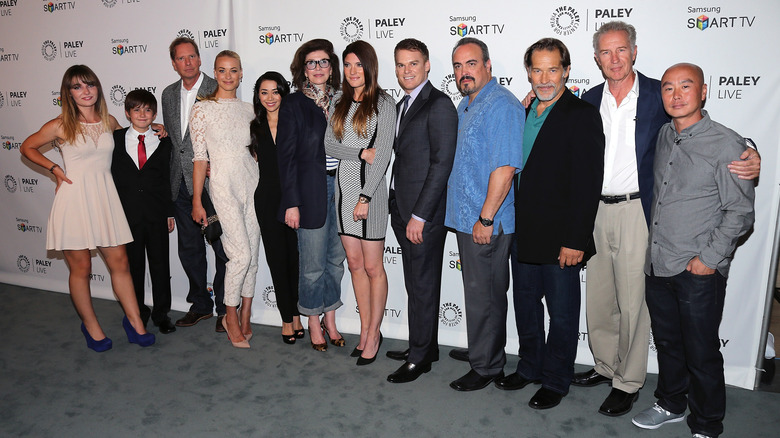 David Livingston/Getty Images
Although Showtime is rebooting "Dexter," with star Michael C. Hall returning to play the title role, there are currently no plans for Yvonne Strahovski to reprise her part as Hannah McKay. "And I'm so sorry to break it to everybody, but I haven't heard anything about the reboot. So it doesn't seem that Hannah McKay's making a return," she said while appearing on "Watch What Happens Live" (via TV Fanatic).
In fact, the actress has her own idea on what happened to her character. "I have a theory that perhaps, um, perhaps uh Harrison has already murdered her and is following in the footsteps of his father. I don't know. I don't know anything," she explained.
Aside from Hall, producers have been quiet about which actors from the original series will be appearing on the "Dexter" reboot. There have been rumors that Jennifer Carpenter will be back as Debra Morgan, although her character was killed off in the finale. The one fact that showrunner Clyde Phillips would reveal is that the show would not be picking up right where it left off. "Ten years, or however many years, have passed by the time this will air, and the show will reflect that time passage," he said (via TV Fanatic). "So far as the ending of the show, this will have no resemblance to how the original finale was. It's a great opportunity to write a second finale."