The Real Reason Finding A New Jeopardy! Host Is So Challenging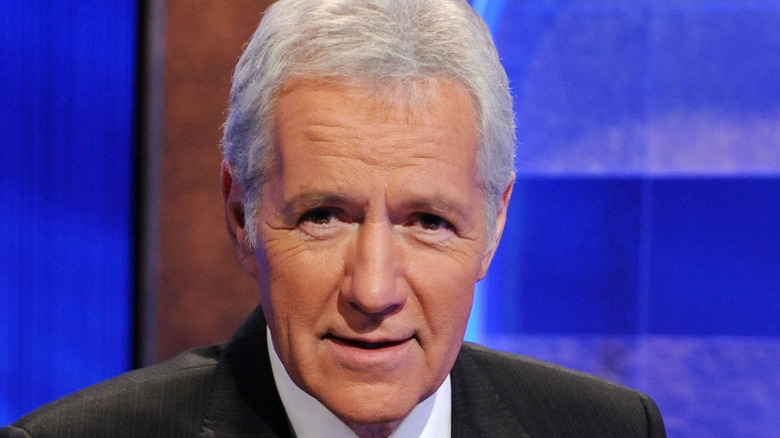 Amanda Edwards/Getty Images
When the clock strikes seven, living rooms across the U.S. transform into trivia lounges; heated debates over country capitals and Oscar winners have become acceptable dinner table talk since the release of the game show, "Jeopardy!" in 1964. For 37 years, the iconic program was hosted by the ever-witty Alex Trebek, whose sudden death last year shook up the entertainment industry (via CNN).
Walking in Trebek's shoes, crafted after his own persona, is a formidable task. And finding a replacement host for the show was just as difficult for Sony Pictures Entertainment. In February this year, the show posted their guest host schedule: Anderson Cooper, Robin Roberts, Aaron Rodgers, LeVar Burton were among the few who were to take over (via Jeopardy!). One of the other guest hosts was Ken Jennings, a fan-favorite winning contestant over the years. However, controversies and dissatisfaction amongst fans accompanied the decision to pick a permanent replacement for Trebek.
Mike Richards quit being the host after a few days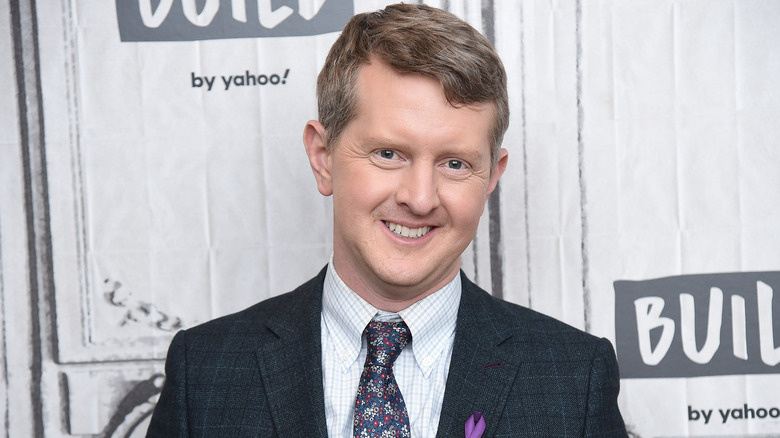 Gary Gershoff/Getty Images
After fans waited for weeks, the game show announced Alex Trebek's replacement: It would be "Jeopardy!" executive producer Mike Richards (via New York Times). Richards, who's been involved with the show's strategy said, "Never in my wildest dreams could I have imagined being chosen to step into a role of this magnitude," in a news release. However, old sexist lawsuits filed against Richards resurfaced as did the many offensive comments he'd made, which definitely did not sit well with fans.
Richards stepped down from the role days into his new role. He said, "moving forward as host would be too much of a distraction for our fans and not the right move for the show."  Ken Jennings, the man who won a record 74 games in 2004 (via NPR), told The New York Times, "It is a little like choosing a pope ... If you don't watch 'Jeopardy!,' you don't understand, but people take this very seriously."
The game is the star of the show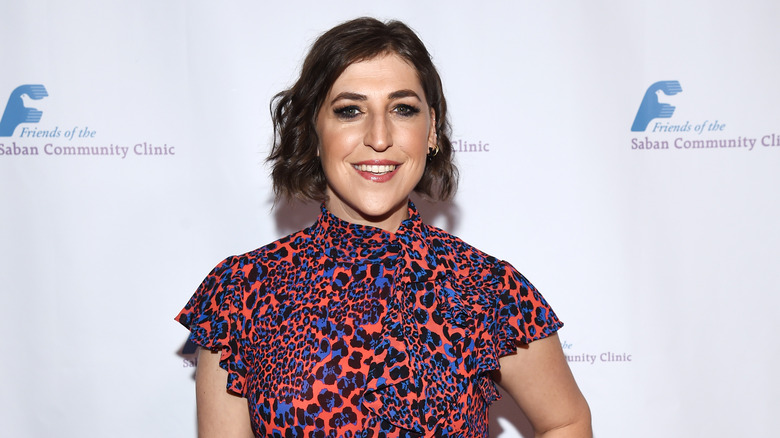 Amanda Edwards/Getty Images
"Jeopardy!" has followed a simple format in all its years: there are no antics, dramatics and tension edited into the episodes. Its embellished by nothing but the authority in the clues, contestants and the host. John Podhoretz, the editor of Commentary magazine and a 1987 quarterfinalist in the "Jeopardy!" Tournament of Champions, told the New York Times, "The game is the star, and the contestants are the stars ... The host should be a secondary figure."
Ken Jennings, who will be taking over as the host temporarily (via Forbes), agreed: "What was great about Alex was we didn't know anything about him: He came into our homes every night and he hosted 'Jeopardy!'... Today, it's very hard to find a broadcaster whose priors and opinions you know nothing about."
This may be why Sony Pictures is having a hard time picking a new host; all their candidates are famous. Ultimately, Mayim Bialik from "The Big Bang Theory" was chosen to host prime-time specials for the show; there's been one scheduled so far (via New York Times). She will be sharing hosting duties with Jennings until a permanent host comes onboard.