How Kimberly Guilfoyle Became Famous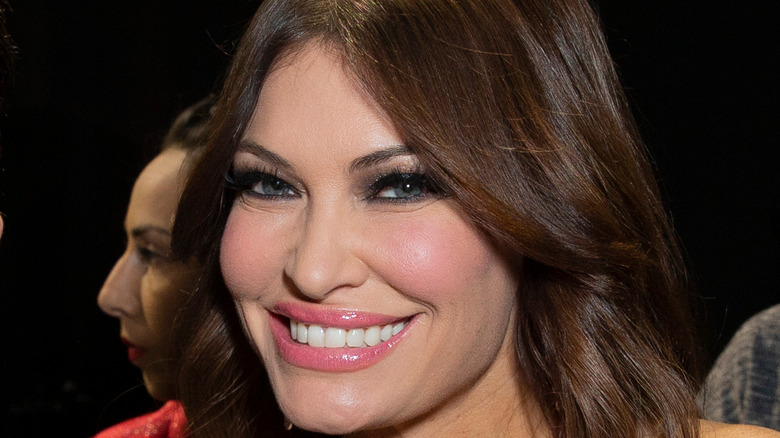 lev radin/Shutterstock
Kimberly Guilfoyle has worn several hats throughout her lifetime. While she might now be known as Donald Trump Jr's other half, Guilfoyle's life has been full of twists, all of which have pretty much kept her in the media spotlight.
Before her stint as a Trump surrogate, Guilfoyle had a successful career at Fox news which spanned more than a decade but ended rather ignominiously after it was revealed that she was ousted over allegations of sexual misconduct (via The New Yorker). Shortly before she launched her career at Fox, Guilfoyle was a legal analyst for both CNN and ABC News (via The Washington Post). 
Guilfoyle's personal life is slightly more colorful. Before she and Don Jr. became the poster couple for the Trump right, she was part of another power couple who Harper's Bazaar had once dubbed "The New Kennedys" (via Jacqui Getty) as Mrs. Gavin Newsom, once San Francisco Mayor and now California governor. In between, she was even married to furniture heir Eric Villency (via Town and Country), although that partnership is not the one that raises eyebrows.
But her personal life isn't what put Kimberly Guilfoyle in the national spotlight — it is the life she led before she joined the media.
Kimberly Guilfoyle prosecuted an infamous dog-mauling case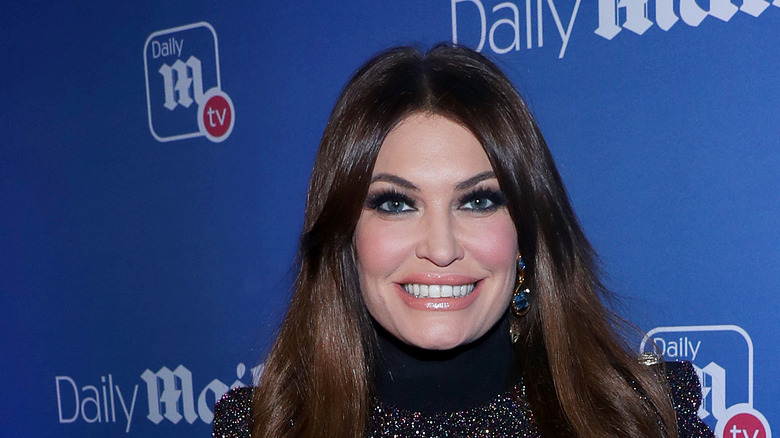 Bennett Raglin/Getty Images
While Kimberly Guilfoyle might look familiar to those who used to scan the pages of Victoria's Secret catalogues — "I knew I wanted to go to law school and it ended up being a great way to pay for it. I modeled everything from clothes, swimwear and lingerie, including Victoria's Secret," she tells People — it was her work for the San Francisco District Attorney's office that landed her in the pages of the national media. 
Guilfoyle was one of two San Francisco prosecutors who had worked to put the couple seen responsible for the vicious dog-mauling death of lacrosse coach Diane Whipple in 2001 (via SFGate). Whipple had been attacked and killed by two Canary Island mastiffs named Bane and Hera, who belonged to Whipple's neighbors Marjorie Knoller and Robert Noel. 
The case first appeared to involve a woman who could not control her 120 pound dog in what was first described as a "tragic accident." But it was later discovered that Knoller and Noel had legally adopted Paul "Cornfield" Schneider, a leader of the Aryan Brotherhood prison gang who was serving a life sentence. It also emerged that Schneider and fellow inmate Dale Britches were working with Knoller and Noel to run a business raising dogs which were then being used to keep watch over methamphetamine labs. Prison rules forbid inmates from engaging in what is called "long-distance entrepreneurship" (via Southern Poverty Law Center). 
Kimberly Guilfoyle's wedding was held under very strict security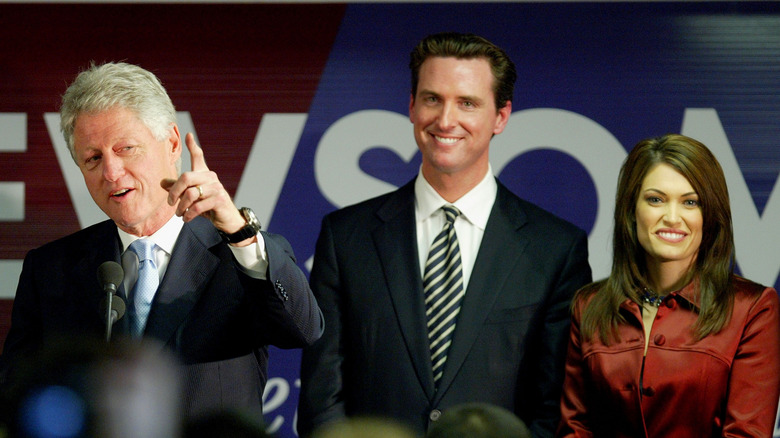 Justin Sullivan/Getty Images
As a result of her work on the case, Guilfoyle told Harper's Bazaar that death threats were made against her, which haunted her on her wedding day, which was billed the "social event of the year" (via The Washington Post). "There was a contract out to have me killed, so we had to have bomb-sniffing dogs go through the church," she said (via Jacqui Getty). "I couldn't drive my car, and I had guards sleeping in my room, even though I was living with my dad, which worried me the most." 
She was married to Newsom in a Vera Wang- designed wedding gown, and joked that she "should [maybe] have asked Vera to do a gown with a bulletproof vest."
The trial ended in a four-year sentence for involuntary manslaughter for Noel, and a 15-year life sentence for Knoller, who is scheduled to appear before a parole board in 2022 (via Mercury News). Guilfoyle and Newsom would eventually divorce in 2006.