Tarek El Moussa Shares A Scary Health Update With Fans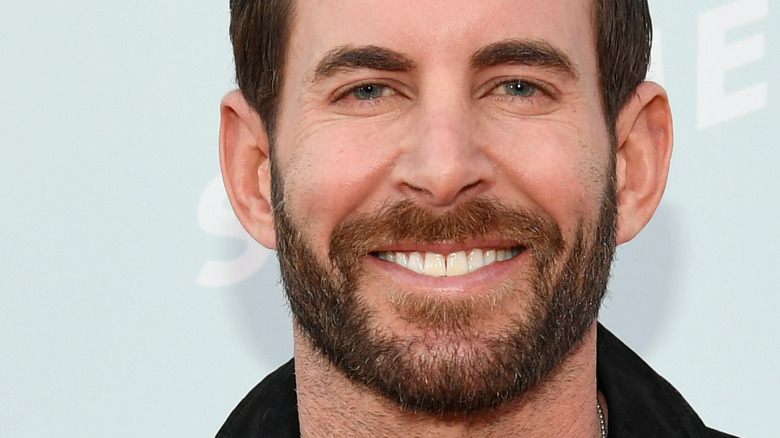 Kevin Mazur/Getty Images
We know that breakthrough Covid-19 infections are possible, which according to the CDC happen when a fully-vaccinated person tests positive for the virus. As WebMD reports, these infections may be on the rise, in part due to the Delta variant, which is thought to be more contagious. One recent case of a breakthrough infection is being reported by HGTV star Tarek El Moussa, who tested positive last week during a routine test on the set of his show, "Flipping 101" (via People).
El Moussa, who is preparing to wed "Selling Sunset" star Heather Rae Young, is currently quarantining with his wife-to-be, according to his rep, who added, "the couple has taken all necessary precautions to keep everyone safe." People reports Young has thus far tested negative for the virus, and that El Moussa has also received negative test results. Neither star has experienced symptoms, although as the outlet notes, it is not known exactly how far into their quarantine they are.
Meanwhile, in keeping with their efforts to limit their family's exposure, El Moussa's two kids, Taylor and Brayden, which he shares with his newly-engaged ex, Christina Haack, are now staying with their grandparents.
Tarek El Moussa's positive Covid-19 test has implications for his show and Heather Rae Young's as well
As TMZ reports, El Moussa's show, "Flipping 101," which also features Young, will be pausing production while its host isolates away from the rest of the cast and crew. The outlet further reports that Young, who like El Moussa is fully vaccinated, will not be on the set of "Selling Sunset" until she is past the quarantine period.
Meanwhile, it has been an eventful past few weeks for the pair, with Young sharing via Instagram that she celebrated her birthday — which included a weekend away with El Moussa — as well as her bridal shower, with many of her "Selling Sunset" co-stars in attendance. We don't know what safety precautions were taken during these plans.