Justin Bieber Opens Up About His Past Drug Use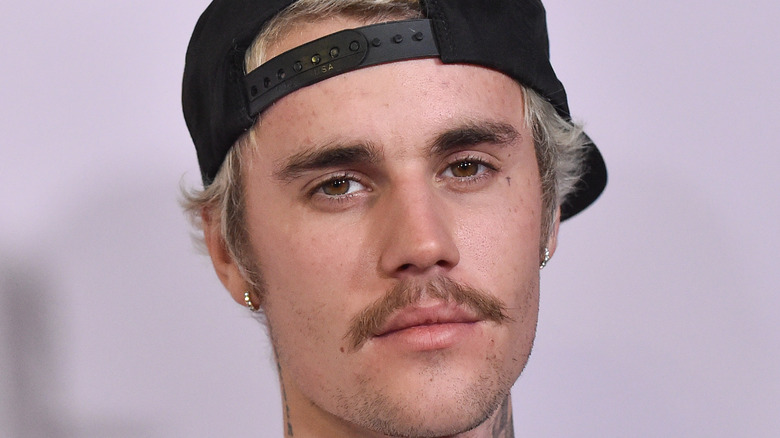 DFree/Shutterstock
It's no secret that pop superstar Justin Bieber has gotten into his fair share of trouble over the last decade. After all, it couldn't have been easy growing up with the world's eyes on your every move, which is something that the "Love Yourself" singer has spoken openly about before. "I went from a 13-year-old boy from a small town to being praised left and right by the world, with millions saying how much they loved me and how great I was," he wrote in a lengthy post on Instagram in 2019, adding that all the praise he received led him to believe that he could do no wrong and that he was essentially invincible.
"Everyone did everything for me, so I never even learned the fundamentals of responsibility," he continued. "By this point, I was 18 with no skills in the real world, with millions of dollars and access to whatever I wanted." When Bieber wrote that he had "access to whatever I wanted," he was likely referring to illegal substances/drugs, which he opened up about during an episode of his YouTube series in February 2020.
If you or anyone you know is struggling with addiction issues, help is available. Visit the Substance Abuse and Mental Health Services Administration website or contact SAMHSA's National Helpline at 1-800-662-HELP (4357).
Justin Bieber's drug use was much scarier than previously thought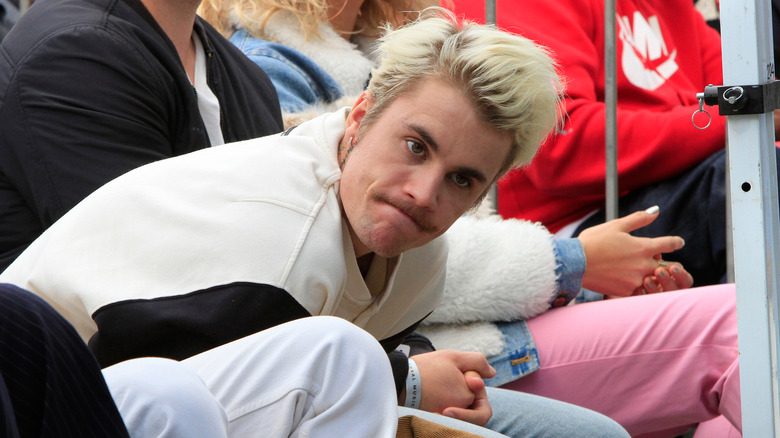 Kathy Hutchins/Shutterstock
During an episode of his YouTube series, "Justin Bieber: Seasons," the "Sorry" singer opened up about his past drug use, admitting that he started popping pills and smoking marijuana when he was just 13 years old. "People don't know how serious it got. I was waking up in the morning and the first thing I was doing is popping pills and smoking a blunt and starting my day," he revealed on the episode titled "The Dark Season" (via BBC). Bieber also revealed that his security team would come into his room throughout the night to check his pulse to make sure he was still breathing.
During an interview with GQ in April 2021, Bieber opened up even more about his past substance abuse problems, telling the magazine that although he is one of the most famous — and wealthiest — celebs in the industry, fame and fortune wasn't making him happy in the long run. "There was a sense of still yearning for more. It was like I had all this success and it was still like: I'm still sad, and I'm still in pain," he admitted, adding that he still had unresolved issues to deal with. "And I thought all the success was going to make everything good. And so for me, the drugs were a numbing agent to just continue to get through."