Paul Rudd Is Trending On Twitter And It Just Made Everyone's Day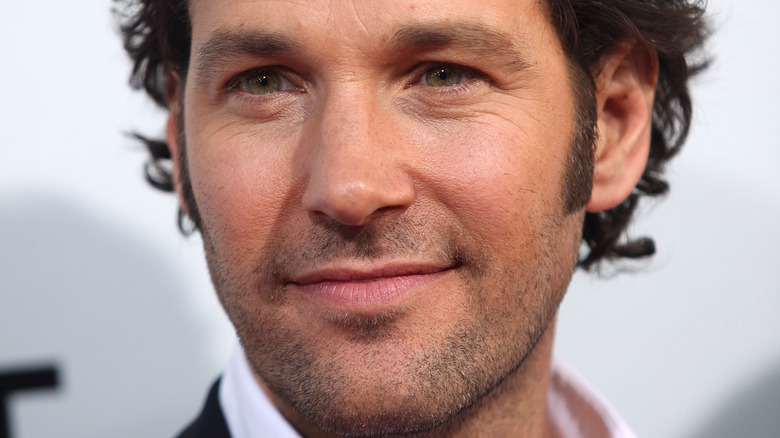 DFree/Shutterstock
Actor Paul Rudd is widely regarded as one of the most likeable people in Hollywood — if not on planet Earth (via Medium). About watching his movies, one Reddit user contends, "I don't know but for some reason I have this strange feeling like my palette has been cleansed."
The Guardian called him "familiar" in a 2013 piece. The Chicago Tribune noted he's "easy on the eyes" in 2009. And so, it seems as far back as the early days of the internet's popularity, people have been positing reasons why Paul Rudd is so beloved. More recently, who could forget the viral Paul Rudd age game that dared fans to guess which photo of the actor featured him as a younger version of himself (via BuzzFeed)?
Today, it seems the "Friends" star is trending on Twitter. Why? No, he didn't die, or even do anything specific of note to earn a spot among trending topics on the social media platform. But the fact that he is trending for no real reason at all has seriously made everyone's Wednesday a little brighter judging from the onslaught of celebratory comments on Twitter.
Paul Rudd is what people apparently need more of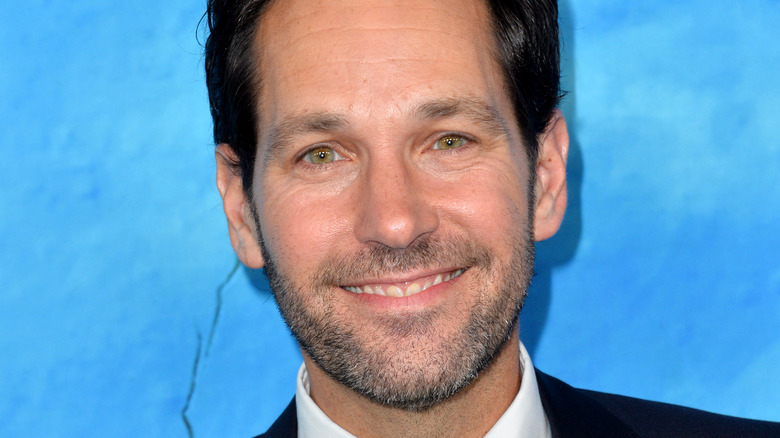 Featureflash Photo Agency/Shutterstock
Proving that just talking about Paul Rudd makes people happy, that he is trending on Twitter Wednesday had the internet collectively loving life. One Twitter user simply commented, "Paul Rudd is never not awesome." "Paul Rudd can do no wrong," another person affirmed.
Many people shared montages of the "Clueless" star dancing to the song "September" by Earth, Wind & Fire, with one such user saying, "I could watch Paul Rudd dance all day." Other Twitter users admitted to watching the mashup many, many times — and feeling absolutely no shame about that choice.
"It's always a good day when Paul Rudd is trending," another fan declared, while someone else observed, "paul rudd trending for just being a likeable person."
And finally, summing up the sentiments of many people on Twitter, another individual tweeted, "Paul Rudd. There should be an Oscar for 'most joy brought.'" That idea has our vote!